Goldy Says She'll Stand With Gun Owners If Elected Toronto Mayor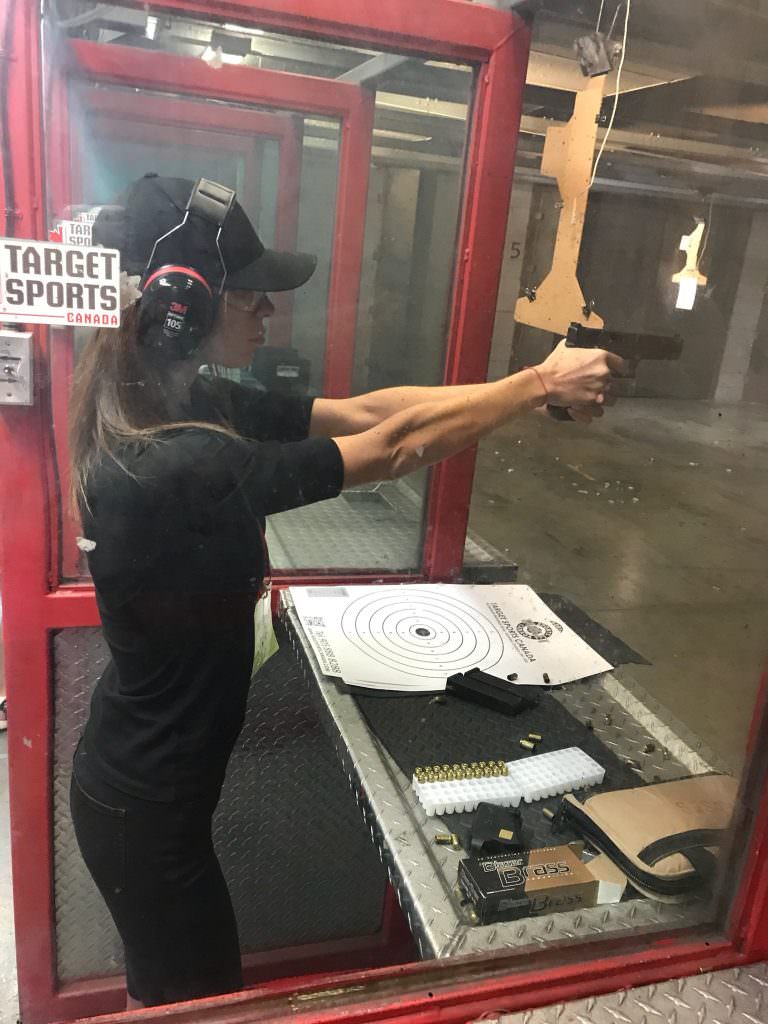 TheGunBlog.ca — Faith Goldy said she will stand with the 100,000 federally licensed firearm owners in Toronto if elected mayor in next month's election, opposing the gun bans sought by her two top challengers and Canada's second-biggest daily newspaper.
"As Mayor, I will stand with 100,000 law-abiding gun owners in our city," Goldy said today on Twitter. "I will not confiscate your property. Unlike John Tory & the clueless busybodies at the Toronto Star: I know Toronto's problem is ILLEGAL guns and gangs — not you."
https://twitter.com/FaithGoldy/status/1040227990054096896
Hunting and shooting are among Canada's safest and most-popular heritage and sporting activities. More men and women across the country have a firearm Possession and Acquisition Licence (PAL) than play hockey.
Goldy, who has consistently opposed seizing firearms from authorized owners, was responding to a tweet about a Toronto Star editorial published online yesterday with the headline, "It's time for a ban on handguns."
Toronto Star
It's at least the second time in the past month the editors of Canada's No. 2 paper urged the federal government to seize guns from their licensed owners. The editorial didn't suggest cracking down on violent individuals and gangs.
All firearms already are banned for anyone without a licence.
In a separate tweet today, Goldy shared a photo of herself at a target range pointing a pistol downrange.
https://twitter.com/FaithGoldy/status/1040237891639812096
John Tory
Mayor John Tory, who opposed a handgun ban when he ran in 2014, led Toronto City Council in a July vote asking the federal government to ban the civilian ownership of handguns and semi-automatic firearms in Canada. He has also asked Toronto's sport shooters to go somewhere else, without asking criminals and gangs to leave town.
Jennifer Keesmaat
"We need to ban handguns and assault rifles in our city," Jennifer Keesmaat, another mayoral candidate, tweeted Aug. 23. "We need a renewed and re-invigorated partnership with the police and with grassroots community organizations."
Canada's prime minister tasked one of his ministers last month with examining bans.
Ontario Premier Doug Ford has said he opposes a handgun ban, as have several of Canada's senior police leaders.
2014 Toronto Mayoral Election, Top 5 by Votes (%)
395,124 (40%) — John Tory
331,006 (34%) — Doug Ford
227,003 (23%) — Olivia Chow
3,916 (0.4%) — Ari Goldkind
2,336 (0.2%) — Selina Chan
Source: Toronto City Hall
https://twitter.com/TheGunBlog/status/1040647681092153344
Related Information
© 2018 TheGunBlog.ca