Canadian Gun Licences and Handgun Owners Rise to New Records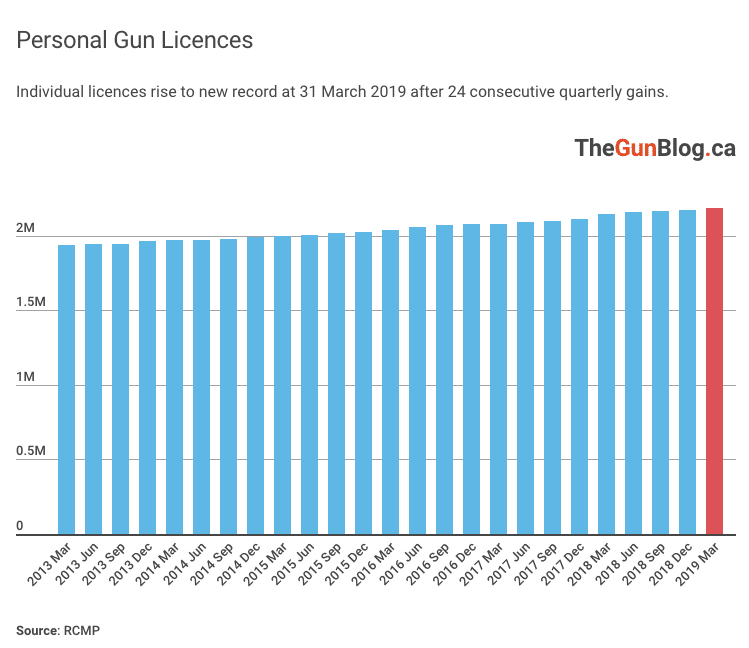 TheGunBlog.ca — The number of Canadians with a gun licence rose to a record in March after 24 straight quarterly gains, RCMP data show.
The increasing appeal of sport shooting, particularly for women, also drove Canadian handgun owners to a new high.
The country counted 2,186,161 adults with a firearm Possession and Acquisition Licence (PAL) at March 31, the Ottawa-based Royal Canadian Mounted Police, which oversees permitting, told TheGunBlog.ca May 15 in response to our request for the data.
More than a thousand people are getting police-authorized licences each week on average as the popularity of sport shooting with handguns, rifles and shotguns rises, especially among women. Many of Canada's 1,400 target ranges are at maximum capacity. The latest John Wick movie showing expert gun handling set a box-office record.
https://www.instagram.com/p/BxvV61dFXaK/?utm_source=ig_web_button_share_sheet
Liberals Kill Sport, Industry
The governing Liberal Party is preparing to cripple or kill the shooting sports and the firearm industry, where women are driving growth.
Bill Blair, the minister exploring mass gun confiscation, told CTV News last week the government doesn't exclude ordering gun bans before the October election. A gun-rights group said May 10 the government will ban AR-15 target rifles.
Bans for Votes
The Liberals are also about to pass Bill C-71 as a new law to simplify prohibition and confiscation, starting with more than 10,000 men and women. Opinion polls show Liberal voters are the most hostile to gun owners and that new restrictions could help the party win votes.
John Wick 3
Proficiency with guns and shooting has spread to popular culture and entertainment.
John Wick: Chapter 3 – Parabellum set an opening box-office record for North America last weekend, Variety reported May 19.
The action movie with Keanu Reeves, a naturalized Canadian, and Halle Berry, an Academy Award winner, required six months of training in marksmanship, firing on the move and thousands of reloads led by Taran Butler, a shooting champion and gunsmith.
Confirmed: @HalleBerry is unstoppable. Check out this behind-the-scenes training video from @TaranTactical and don't miss #JohnWick3 in theaters and @IMAX on Friday: https://t.co/Q5hjL3Hg2f pic.twitter.com/VWOdM3em44

— John Wick: Chapter 4 (@JohnWickMovie) May 13, 2019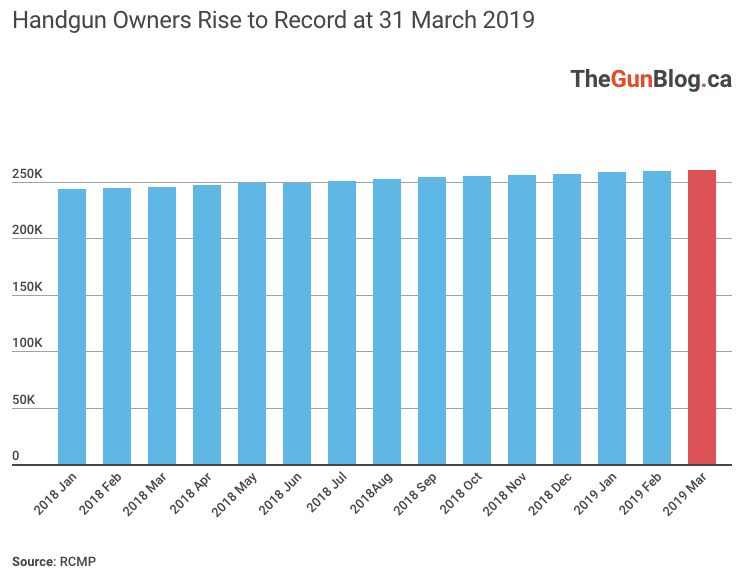 Handgun Owners Rise
Ladies' Range Day in #RedDeer to teach women to shoot guns safely https://t.co/rnrVEVvlKk

— Red Deer Advocate (@RedDeerAdvocate) April 30, 2019
Women Love Shooting, Handguns
https://twitter.com/TheGunBlog/status/1131526370843090944
More Facts & Stats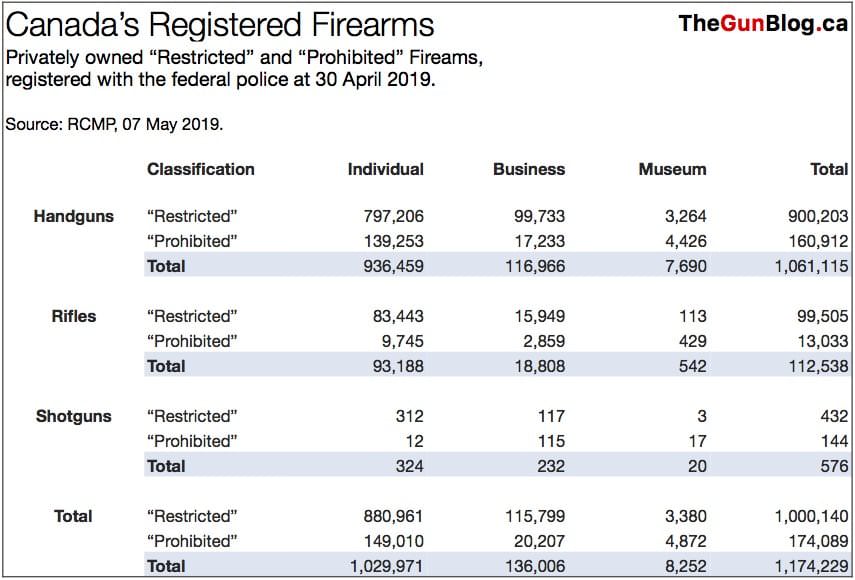 Related
—
Update May 27: Adds data files.