Ontario Minister Tibollo Defends Shooters, Rejects Gun, Ammo Ban
TheGunBlog.ca — Michael Tibollo, Ontario's Minister of Community Safety and Correctional Services, backed hunters and sport shooters this week and reiterated Premier Doug Ford's rejection of any gun or ammunition bans.
"Our Premier has been very clear in his message that our government will not seek a handgun ban or an ammunition ban within the province of Ontario," Tibollo told the provincial parliament on Oct. 4. "There are many law-abiding firearm owners within this great province."
Ford and Saskatchewan Premier Scott Moe have emerged as the strongest provincial opponents to the gun prohibitions being examined by the government of Prime Minister Justin Trudeau, even beyond those in Bill C-71. Police leaders have also refused the idea of seizing firearms from licensed owners.
Read: Moe Says No: Saskatchewan Premier Joins Opposition to Gun Bans
Toronto City Council voted in July to ask the federal government to ban all handguns and all semi-automatic rifles and shotguns from all federally licensed gun owners in Canada. Mayor John Tory asked target shooters to go somewhere else.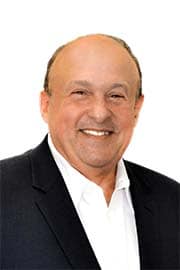 Tibollo was responding to Toronto Liberal MPP Mitzie Hunter's Bill 30 to allow cities to ban the supply of handgun ammunition. Her proposed law, which was stopped at second reading, didn't even exempt the military or police.
If passed into law and adopted by municipalities, it would have disarmed lawful men and women while doing nothing to stop criminals who get guns and ammo unlawfully.
"The Bill was voted down but we will not stop fighting," Hunter said on Twitter on Oct. 4.
My statement below regarding Bill 30, Fighting Back Against Handguns Act.

The Bill was voted down but we will not stop fighting. Families deserve to feel safe in their communities. We need to act now. #ONpoli #ScarbTO #EndGunViolence

@ZeroGunViolence @MidayntaYouth pic.twitter.com/28hxuGFPhf

— Mitzie Hunter (@MitzieHunter) October 4, 2018
All guns and ammunition are banned across Canada for anyone without a firearm Possession and Acquisition Licence authorized by the federal police. Getting a permit requires passing RCMP-designed safety courses and exams, and passing background and reference checks.
Read: How to Buy a Handgun in Canada: Regulatory and Procedural Steps
About 2.2 million Canadian men and women have the permits, more than play hockey. Almost one-third of them live in Ontario.
"With regard to ammunition in the province, the chief firearms office — or CFO, as they are more commonly referred to — is responsible for enforcing the sale and purchase of ammunition in this province," Tibollo said. "We're confident in the CFO to enforce the law and to take appropriate steps when it comes to the sale of ammunition in the province."
During question period earlier in the day, Hunter asked if the government supported handgun bans.
"It's not guns that kill people; it's the people who have guns illegally that kill people," Tibollo said as part of his response.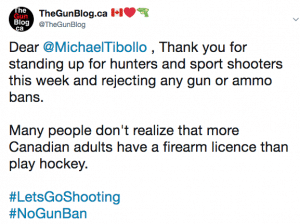 Action Steps
Share a message of support on social media. For Minister Tibollo: Twitter: @MichaelTibollo and Facebook. Or retweet or "like" TheGunBlog.ca's tweet.
Contact your MPP or MLA to show how important this issue is to you. Just a sentence or two by e-mail. Option: Link this article, cc/bcc [email protected].

"Dear ____, I'd like to thank you and your party for supporting hunters and sport shooters. Please see the attached article. Sign me up as a volunteer. Here's a donation. Yours sincerely, …"

Subscribe to TheGunBlog.ca to get the latest news and resources.
Related Information