Liberals Aim to Expand Rifle and Shotgun Confiscations After Withdrawing Amendments From Bill C-21
(Update Feb. 4: Adds Mendicino comment on possible amendments.)
TheGunBlog.ca — Canada's governing Liberal Party will work with the NDP and Bloc Québécois on new amendments to Bill C-21 to expand its rifle and shotgun confiscations, after withdrawing two amendments today.
Mendicino: Working on New Amendments
"We are now getting to work with our parliamentary colleagues to craft a clear solution that will keep assault-style weapons off our streets," Marco Mendicino, Prime Minister Justin Trudeau's minister in charge of the crackdown, said today on his personal Twitter account.
Update February 04: He added to his initial tweet the next day:
"As we continue to study Bill C-21, we'll work with parliamentarians in the coming weeks on possible amendments to complete the work of getting assault-style firearms off of our streets," Mendicino said.
Liberals Withdraw Two Previous Amendments
Mendicino tweeted the party's new plan after the Liberals pulled two of their proposed amendments to Bill C-21, their newest law to suppress government-licensed gun users:
Amendment G-4, which aimed to label every semi-auto, centrefire rifle and shotgun that can take detachable ammo magazines as "Prohibited," and confiscate it.
Amendment G-46, the Liberal "ban list" of thousands of rifle and shotgun models to be confiscated.
Poilievre: 'Temporary But Humiliating Climbdown'
"My Conservative team and I have forced Justin Trudeau into a temporary but humiliating climbdown today," Conservative Party Leader Pierre Poilievre said in a video shared on Twitter by CPAC.
"We will remind Canadians that if he ever gets the chance, and if — God forbid — he ever got a majority, Trudeau would ban hunting rifles and he would ban all civilian firearms ownership in Canada. That's his agenda, he has made it clear, and we won't let him do it."
SECU Still Working to Pass Bill C-21
The Liberals are in coalition with the NDP. All three parties support mass gun confiscation.
Michaud: 'The Government Must Do More'
"We extend our hand and our request is clear: the government must do more to remove military-style assault firearms from our homes and our streets," Kristina Michaud, a Bloc Québécois member of parliament and of SECU, said on her personal Twitter account.
Legislative Attack
Trudeau proposed Bill C-21 in May 2022 as a new legislative attack to weaken citizens, destroy the firearm industry and kill gun culture.
Wake Up, More Coming
Shandro Urges More Action to Block Liberals
"It is becoming increasingly clear that further action will need to be taken to respond to the federal government's hostility towards hunters, farmers, sport shooters and Indigenous Peoples," Alberta Minister of Justice Tyler Shandro said via his personal Twitter account in response to Mendicino.
Dancho Expects New Mass-Confiscation Amendment
Raquel Dancho, the SECU leader of the Conservatives, said on her personal Twitter account, forwarding Mendicino's tweet:
"In the coming weeks, the Liberals will attempt to pass a new amendment with the same objective as the old, to ban firearms used by law-abiding Canadians for hunting and sport shooting. Today was only a temporary pause on their ultimate goal. Make no mistake, this isn't over."
Video Via Facebook: Poilievre and Dancho Respond to Media on Liberal Plans to Confiscate Guns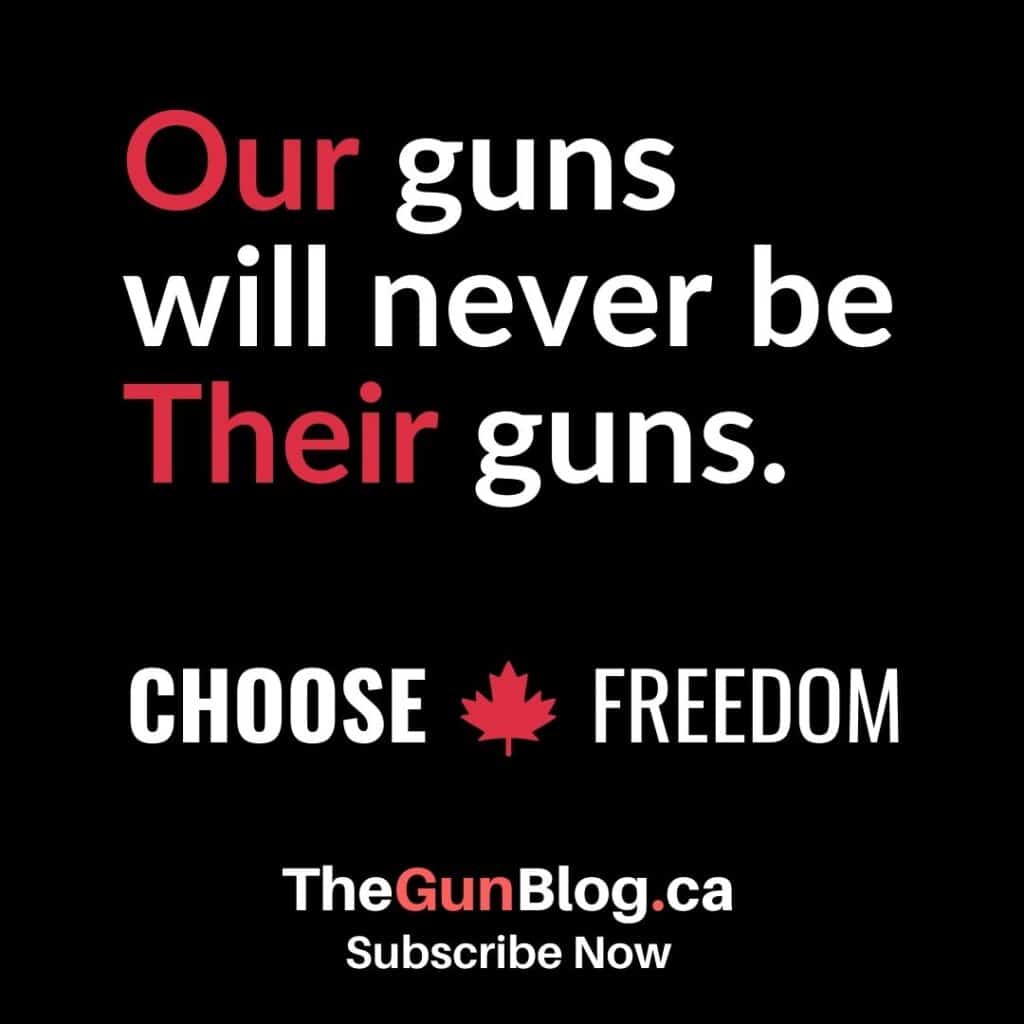 ---
Related
Correction: Corrects description of Amendment G-4.