Liberals Must Stop 'Repeated Attacks' on Gun Owners: MP Rempel
TheGunBlog.ca — Canada's opposition Conservative Party said the government must scrap its planned laws to criminalize hunters, farmers and sport shooters and "stop its repeated attacks on responsible firearm owners."
Michelle Rempel, a member of parliament in Calgary, made the comment today in an e-mailed statement to TheGunBlog.ca. The full text is below.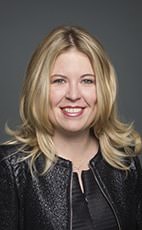 Rempel, a shooter, said she will present a petition she sponsored to the House of Commons today calling on the Liberal Party government of Prime Minister Justin Trudeau to stop Bill C-71 and other bans.
Action Steps
Share Rempel's statement on social media. Forward this article to your gun club or others who might benefit.
Support parties, people and groups that support you.
Support media that support you. (Support TheGunBlog.ca here. You can still subscribe to our e-mail updates for free.)
https://twitter.com/TheGunBlog/status/1100784852087975937
---
MP Rempel Calls on the Government to Respect Law-Abiding Firearm Owners
February 27, 2019
OTTAWA – Hon. Michelle Rempel, issued the following statement regarding a petition that calls on the Minister of Border Security and Organized Crime Reduction to immediately scrap Bill C-71 and abandon the pursuit of a handgun ban:
"Today, I will table in the House of Commons a petition that calls on Minister Bill Blair to do what is right and respect law-abiding firearms owners by abandoning a blanket handgun ban and scrapping Bill C-71. This petition garnered significant support from those who are tired of this government's continued attacks on law-abiding citizens. Over 38,000 people signed this important petition.
"Canada's Conservatives know that the safety of Canadians should be the government's top priority. We also know that a blanket handgun ban will do nothing to actually stop gun violence. Instead, this policy would make criminals of law-abiding firearms owners. These people are some of the most highly vetted Canadians.
"Canada's Conservatives have been outspoken opponents of the Trudeau government's Bill C-71 because it will do absolutely nothing to address gang-related violence and rural crime. This is a wasteful and ineffective piece of legislation, and Conservative Leader Andrew Scheer has been clear that he would repeal this bill if elected Prime Minister.
"Liberals cannot be trusted when it comes to their policy on firearms. With recent media reports that Minister Bill Blair plans to pitch a handgun ban to the Trudeau Cabinet, it is imperative that the government stop its repeated attacks on responsible firearm owners.
"Canada's Conservatives will continue to respect law-abiding firearms owners and oppose this government's nonsensical policies.  Instead of attacking Canadian farmers, hunters and sports shooters, we call on the government to put forward legislations that actually tackle the issue of illegal gun-violence and gang-related crime."
– 30 –
For more information:
Office of Hon. Michelle Rempel P.C., M.P.
613-992-4275
[email protected]
---
Related