RCMP Bill C-71 Website Briefly Goes Offline After Server Problem
TheGunBlog.ca — The Royal Canadian Mounted Police said today its web pages about Bill C-71 briefly went offline with other content because of a computer-server issue that has since been fixed.
At about 7 a.m. today when TheGunBlog.ca tested the web pages for the draft law, messages were displayed saying: "We couldn't find that Web page (Error 404)." The RCMP Canadian Firearms Program homepage no longer referred to Bill C-71 and showed "Date Modified: 2017-06-02."
By about 9:15 a.m. the Bill C-71 content was back online showing a date modified of "2018-05-30."
"Please be advised that the RCMP experienced server issues which affected the availability of some of our websites," Marie Damian, a spokeswoman for the federal police, told TheGunBlog.ca today by e-mail. "This was a technical issue that has since been resolved."
The RCMP website on Bill C-71 has been in the spotlight since TheGunBlog.ca reported May 9 that the pages ordered compliance with a non-existent law. An opposition member of parliament said May 29 that the RCMP was undermining the authority of the House of Commons to pass legislation, and the RCMP updated the pages the next day.
On June 19, the Speaker of the House, the House's chief administrative officer, agreed with the member and found the RCMP showed "contempt of the House."
Timeline
March 20: Government proposes Bill C-71 to ban more firearms and further restrict federally licensed hunters, farmers, recreational shooters and competitors.
May 8: RCMP publishes web pages on "How does Bill C-71 affect individuals?" and "How does Bill C-71 affect businesses?" ordering compliance with measures and deadlines in draft text of law.
May 9: TheGunBlog.ca is first to report how the website seeks to enforce the draft law.
May 16: RCMP tells TheGunBlog.ca it aims for greater clarity and is "in the process of reviewing the information that was posted."
May 29: Opposition MP Glen Motz tells House of Commons the RCMP website on Bill C-71 undermines the authority of parliament in what is called "contempt of parliament."
May 30: RCMP updates Bill C-71 web pages, changes title to "How would Bill C-71 affect individuals?" and adds introduction saying content is to provide guidance if proposed bill becomes law.
June 4: RCMP tells TheGunBlog.ca it's "continuously reviewing" the website to ensure clarity and avoid confusion.
June 19: Speaker of the House of Commons says parliament's authority in adopting law is unquestionable, and agrees with Motz that RCMP showed "contempt of the House."
June 21: RCMP Bill C-71 web pages go briefly offline. RCMP says it was among web content that went down because of "server issues."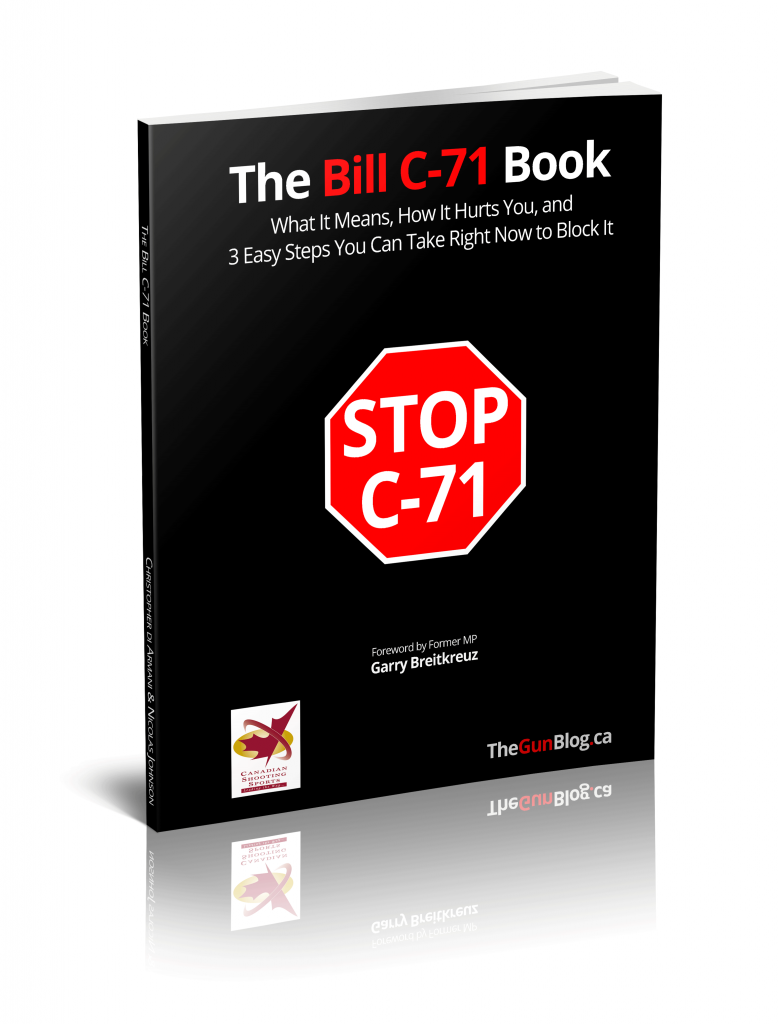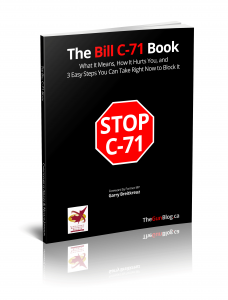 The Bill C-71 Book
Co-Written by TheGunBlog.ca. Free PDF Download

(Correction 12:30 p.m. Toronto time: Corrects headline and article after RCMP says websites went offline because of server problem.)
© 2018 TheGunBlog.ca
---
The most important part of gun rights isn't "gun," it's "rights."
---