Alberta Is in 'Final Stages' of Naming New CFO After Law to Block Handgun Bans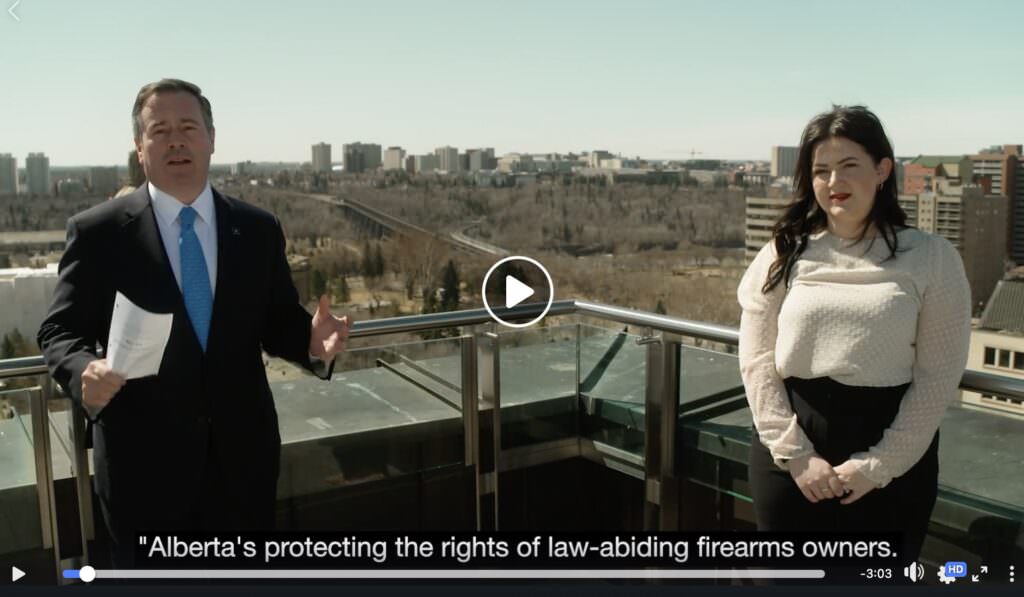 TheGunBlog.ca — Alberta Premier Jason Kenney said the province is in the "final stages" of hiring its own Chief Firearms Officer, as he works to block the federal government's political attacks against hunters, farmers, ranchers and sport shooters.
Kenney Quote
Alberta is protecting the rights of law-abiding firearms owners, Kenney said yesterday in a Facebook video.
We are in the final stages of identifying Alberta's first-ever Chief Firearms Officer, who will take over the implementation of federal firearms legislation in Alberta from Ottawa, Kenney said.
Bill 211 Blocks Handgun Confiscations
Kenney spoke the same day his government's Bill 211 received Royal Assent and became law.
The new legislation aims to shield Albertans from the federal government's planned handgun confiscations via municipalities.
Bill 211 changed one sentence in Alberta's Municipal Government Act.
At the end of the day, this is a property-rights issue, Michaela Glasgo, the Alberta Member of Legislative Assembly who piloted Bill 211, said in the video.
The Alberta government will soon publish a report on gun policy based on input from 40,000 people, she said.
Context: Alberta Vs. Trudeau
Kenney to Stop Trudeau's 'Overreaching' Laws
Kenney said in a separate Facebook message on April 19, after Bill 211 passed in the Alberta legislature on its way to Royal Assent:
We have promised to defend law-abiding Albertans against overreaching Liberal gun laws. Ottawa's attempt to criminalize gun ownership of law-abiding, trained and licensed firearms owners does not end criminal gun use and makes no sense.

After Bill 211 comes into effect, municipalities won't be able to pass their own gun laws. Albertans will benefit from gun laws that are clear and consistent across the province.
Alberta Defends Canadians
Alberta politicians at the municipal, provincial and federal levels are among the fiercest defenders of individuals and families across Canada who hunt and shoot safely and responsibly.
Their actions to protect honest citizens are a source of hope for the millions of gun owners across the country who risk jail unless we surrender our goods under Prime Minister Justin Trudeau's crackdowns.
Trudeau Failure
Trudeau and his Liberal Party government unleashed mass rifle and shotgun confiscations in May 2020.
They filed Bill C-21 in February to allow municipalities to eliminate handgun ownership.
All the attacks specifically target Canada's 2.2 million responsible and trustworthy adults with firearm licences authorized by the Royal Canadian Mounted Police.
The massive grassroots and institutional opposition to Trudeau's measures, plus their complexity and cost, suggest he will fail.
---
Related