Glock Canada Sales Rise to Annual Record; New Models for 2021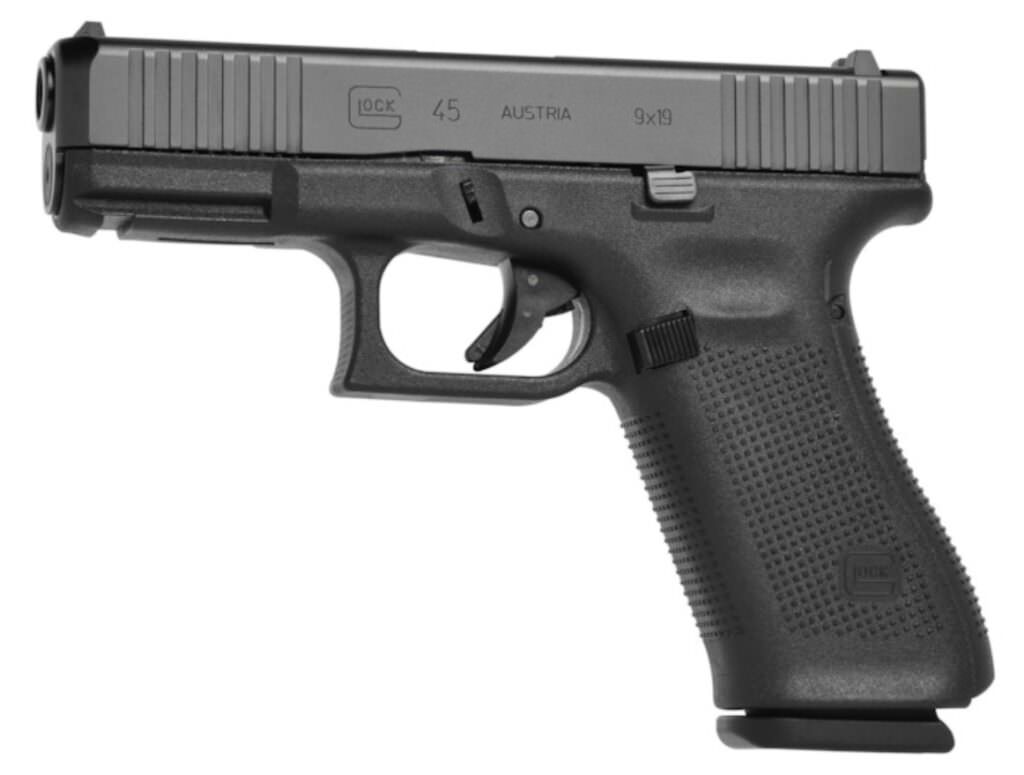 TheGunBlog.ca — Glock GmbH, the maker of the world's most-popular handgun, said its sales in Canada rose to a record last year, driven by demand for its G17 Gen 5 pistol and the smaller G19 Gen 4 "Canadian."
For 2021, the Austrian company's Canadian affiliate has cut prices and will offer two new models adapted for Canada, said Glock Canadian Sales Manager James Cassells.
The manufacturer's Canadian revenue climbed by more than 20% to exceed USD 9 million (CAD 11.4 million) in 2020 as it sold over 15,000 pistols, Cassells told TheGunBlog.ca in an exclusive interview yesterday by telephone.
'Very Good Year'
"We had a very good year," Cassells said. "We've seen a steady incline in the last number of years. Bringing out Canadian models helps our sales, because it gives people something to look forward to. There's still strong interest in the shooting sports from women."
Glock Canada Bestsellers 2020
G17 Gen 5 (9 mm)
G19 Gen 4 "Canadian" (9 mm)
G44 (.22LR)
New Glock Canada Models for 2021
Cassells said he aims to offer Canadian versions of Glock's G45 and G19 Gen 5 pistols "prior to the summer" in May or June. Both are chambered in 9 mm.
He had aimed for them to arrive last year, but plans were delayed by Covid-19 and surging U.S. demand that drained available supply.
The G19 Gen 5 won't have the same laser-engraved maple leaf on the slide as the G19 Gen 4 "Canadian." The maple-leaf edition will remain on the market.
Cassells plans models with standard slides, as well as slides with the Modular Optic System (MOS) to attach red-dot sights.
"We are seeing a pretty good growth in MOS models," Cassells said. "There's certainly a trend to people moving to an optic-mounted pistol."
Turbulent 2020
Business soared last year in one of the most-turbulent periods for the firearm industry.
Gun stores reported unprecedented orders in March and April as shoppers stocked up on concern the Covid-19 shutdowns would result in product shortages and an economic collapse that might lead to social unrest.
Then in the middle of the day on May 1, Prime Minister Justin Trudeau ordered a crackdown on federally licensed gun users and stores. He instantly made it a crime for us to buy, sell or use many popular rifles and shotguns, driving eligible shoppers to snap up firearms that remained on the market.
Trudeau 'Bump'
Canadian law makes it a crime for anyone to have any gun unless they have a firearm Possession and Acquisition Licence (PAL) authorized by the federal police.
"There was a bump as soon as the government said they were banning certain rifles," said Cassells, a former Toronto police SWAT member and police trainer. "A lot of people who had a PAL and were thinking of buying a pistol went out and got it."
Trudeau is now preparing new prohibitions targeting handgun owners amid a package of laws to criminalize everyone from hunters, farmers, and ranchers to recreational shooters, competitors and firearm collectors.
Go Out and Buy
"The government communications about firearms does a lot to drive sales," Cassells said. "When they start talking about banning and the changes they're going to make, people still have the opportunity to go out and purchase."
Although Glock's Canadian sales represent a tiny share of its global revenue that's dominated by the U.S., Canada is one of the company's largest recurring markets every year.
20% Market Share
Roughly 300,000 Canadians own a revolver or pistol that they've registered with the police, as required by law. TheGunBlog.ca estimates that about one in five handguns purchased in Canada is a Glock.
Its pistols are a worldwide favourite for protection, competition and recreation.
Beginning with the G19 Gen 4 "Canadian" in 2018, a version of the world's most-popular handgun, Glock began adapting some mid-sized models for sale in Canada by extending their barrels to 106 mm, a legal minimum. The G48 was its first model designed with a 106 mm barrel as standard.
The company must also obey laws that limit magazine capacity to 10 rounds.
2018 Interview With Cassells Presenting the G19 "Canadian"
Price Drop
Glock, which prices its products in Canada in U.S. dollars, lowered its average prices for the country by "around 5%" on January 1, Cassells said.
"The dollar's favourable," he said. "The only thing that dictates our prices is the U.S. dollar. Glock hasn't had a price increase on their guns in years, many years."
Sample prices today at three of Canada's largest independent gun shops:
Popular With Police
Cassells said 80% to 85% of Canadian police departments use Glocks.
"When we talk about law enforcement — and that's where we come from, that's where we were born — the best statistic we have with law enforcement is that nobody leaves us," Cassells said. "That's something I'm proud of. Our agency customers don't leave us."
Glock's Canadian Distributors
Glock doesn't sell directly to stores or to individuals. It supplies intermediaries known as "distributors" that supply gun shops across Canada, and one distributor that sells to government and police.
Commercial
European Arms Distributor (1982) Ltd.
Government and Police
---
Related
—
Correction Jan. 21: Corrects spelling of Cassells in third paragraph.