Cold Lake, Alberta, Asks Towns to Fight Gun-Confiscation Order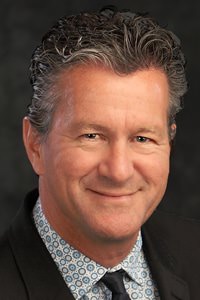 TheGunBlog.ca — The town of Cold Lake in Alberta is fighting the Liberal Party of Canada's attacks on hunters, farmers and sport shooters, and called on other municipalities to join.
---
Why It Matters
Opposition to the May 1 Liberal firearm-confiscation order is growing day by day, boosting the probability it will fail.
Towns and cities are critical to blocking the crackdown, in particular the municipal handgun confiscations the Liberals are preparing next.
Many gun owners don't realize the power municipalities have already to permit or prohibit gun shops and ranges.
---
Revoke the Ban
City Council voted in June to urge the Liberals to revoke their May 1 confiscation order against federally licensed firearm owners and businesses, Mayor Craig Copeland said in a letter last week to Bill Blair, the minister in charge of confiscation.
Cold Lake, 300 km northeast of Edmonton, is home to about 15,000 people.
Mayor to Minister
"The City feels that the federal government's gun ban will be an expensive exercise that will only serve to take law abiding people's property, while doing nothing to reduce crime," Copeland said in his July 7 letter to Blair.
"The City of Cold Lake is calling upon all municipalities in Alberta, Saskatchewan, and Manitoba to voice their concerns along with their respective provincial governments," he said.
The Ministry of Public Safety, which Blair oversees, didn't respond to an invitation from TheGunBlog.ca to comment on Copeland's letter.
Liberal Crackdown
01 May 2020: Cabinet orders federally licensed owners and businesses to surrender hundreds of thousands of hunting and sporting rifles and shotguns within two years, and retroactively makes it a crime to buy, sell or use the goods.
01 Dec 2020: New system to trace every gun to its owner.
Pending: Municipal handgun confiscations.
Pending: New classification regime to quickly ban any gun.
Lawsuits, Petition
Cold Lake is the target of an existing lawsuit by the federal government, the town council said in a June 26 press release on its resolution.
At least one court challenge has been filed in Alberta to stop the mass confiscations, and at least five have gone to the Federal Court. They say the ban order is illegal and unconstitutional.
Almost a quarter-million people have put their names on a petition to stop the Liberal crackdown in the No. 1 online petition in House of Commons history. (Sign here.)
Mayor Copeland's Letter to Minister Blair
---
Related