Top Guns of YouTube: Demolition Ranch Surges, FPS Russia Stops
Demolition Ranch is the new king of YouTube gun channels as it attracts subscribers faster than anyone else in the top 20. In just the past six months, it has overtaken FullMag and hickok45.
FPS Russia still leads by total subscribers, but hasn't published a video since April 2016. It ranks last for subscriber growth. Range Time TS has also stopped.
The charts below rank the top 20 channels on different criteria. You can also see rankings at December 2015 and June 2016. TheGunBlog.ca got the idea for these rankings from Demolition Ranch's Top YouTube Gun Channels…….ROAST video of the top 15 channels in July 2014.
The data on number of subscribers, views and videos for the top channels were recorded on 01 January 2017 between 10 a.m. and 11 a.m. Toronto time. The charts are based on English-language gun channels that I know about, and the list might be incomplete.
—
You can follow TheGunBlog.ca at www.TheGunBlog.ca and on Twitter: @TheGunBlog.
Subscribers at December 31
Subscriber Growth in Past Six Months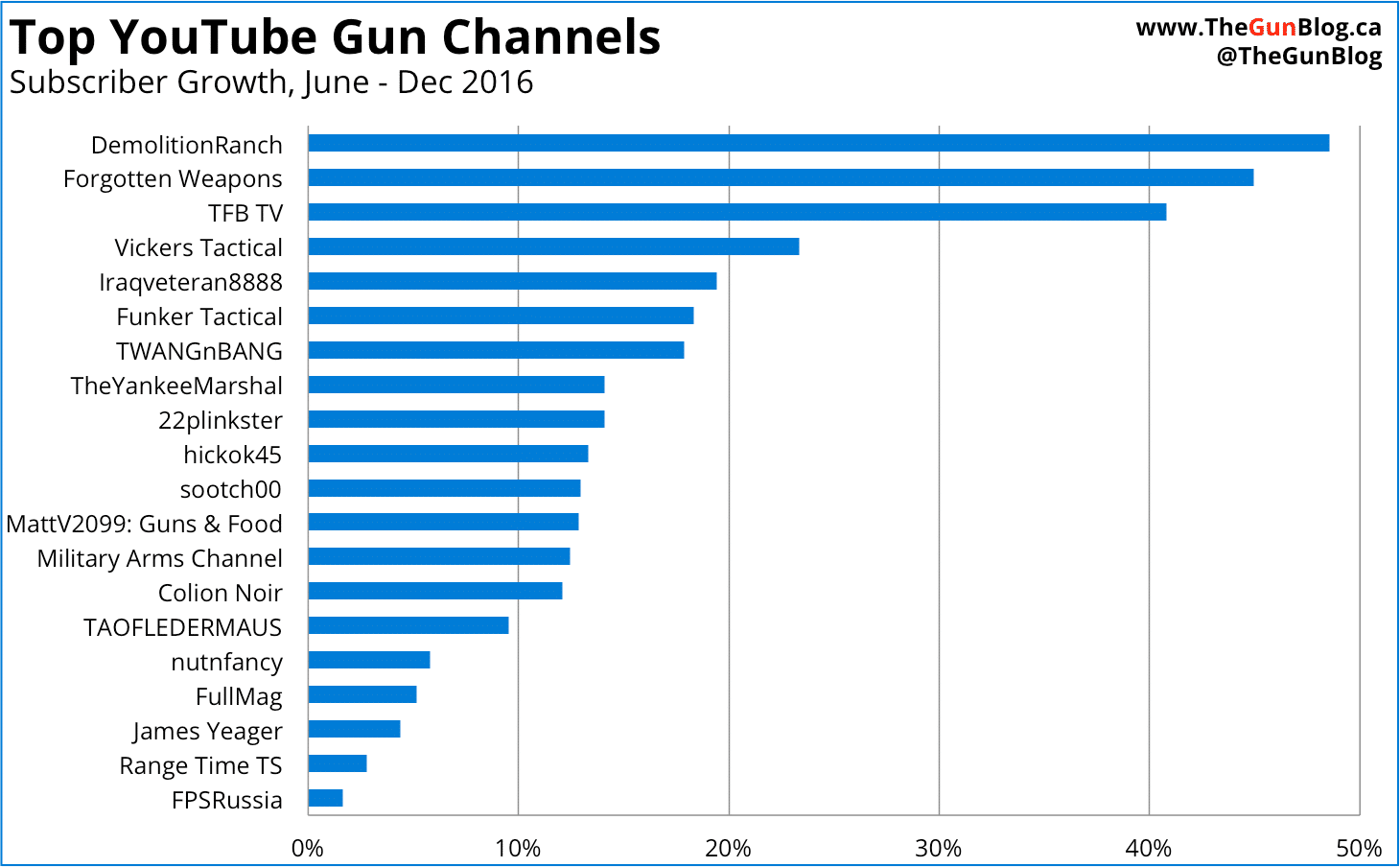 Average New Subscribers Per Day in Past Six Months
Views Per Day in Past Six Months
Views Per Subscriber in Past Six Months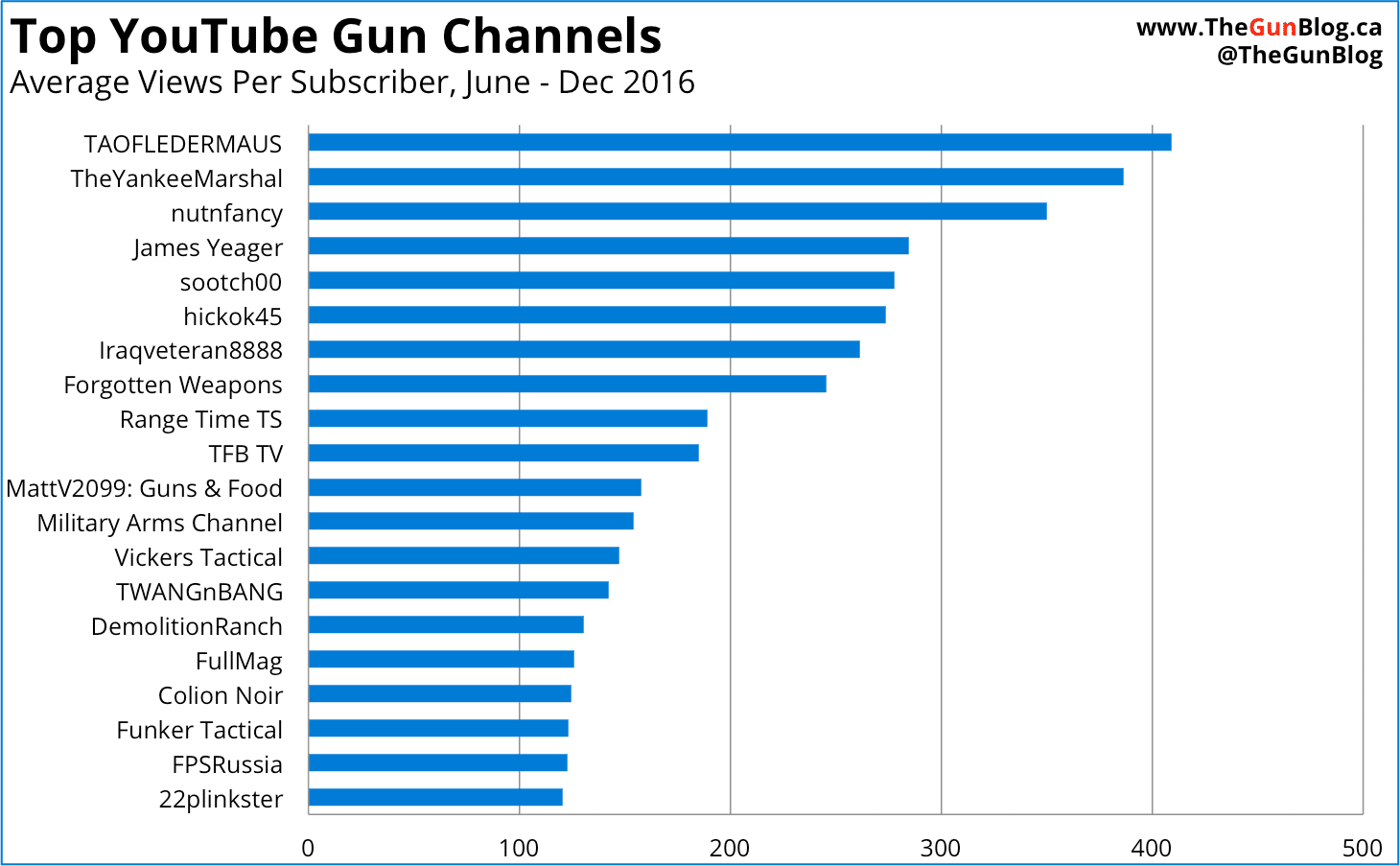 Total Number of Videos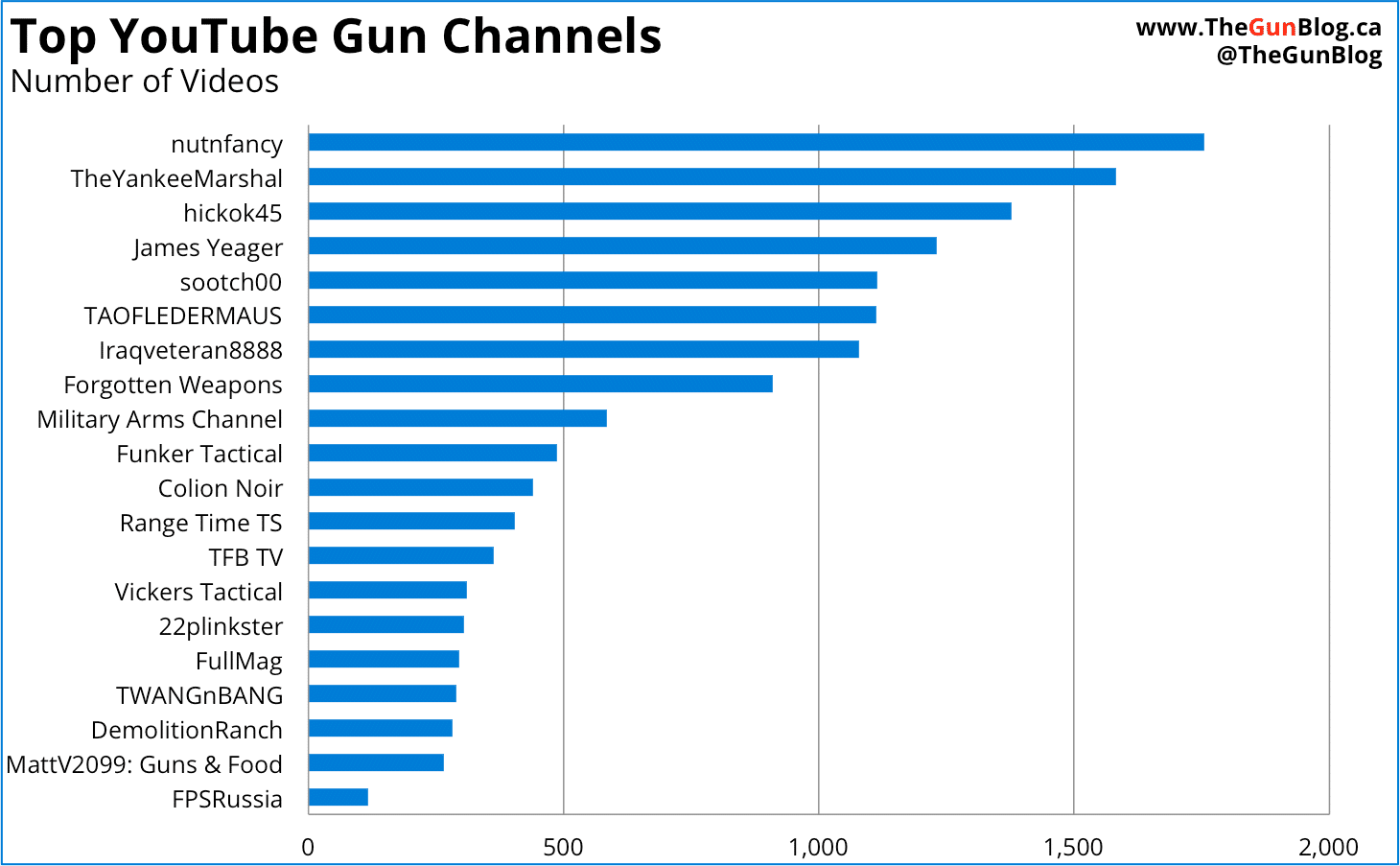 © 2017 TheGunBlog.ca
Protect Your Culture and Your Rights
Sign up for free e-mail updates.
You can also join as a member: to support our work setting the agenda and shaping the debate.
© 2015 - 2020 TheGunBlog.ca