Top YouTube Gun Channels: DemolitionRanch Surges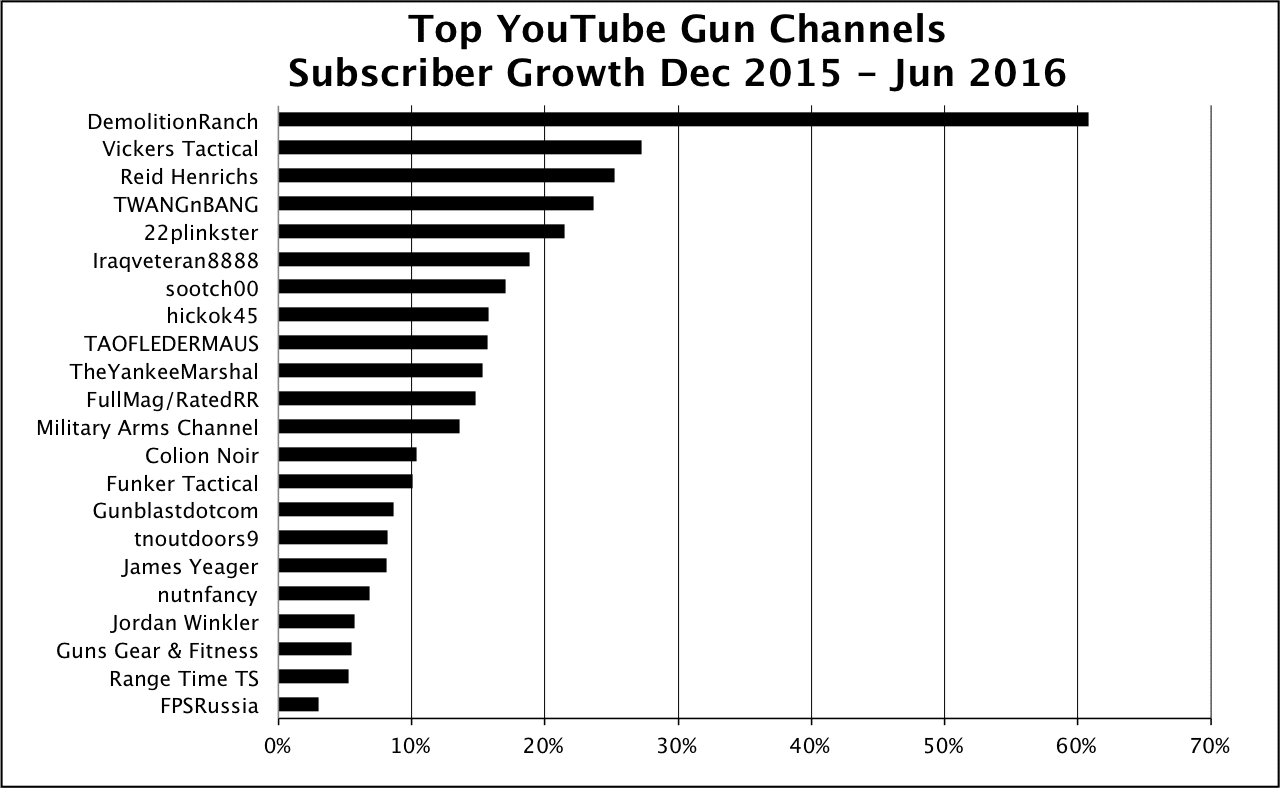 DemolitionRanch attracted subscribers faster than any other major YouTube gun channel in the first six months of this year, while James Yeager added more videos than any of his peers in that period.
The ranking of the top 10 channels has remained unchanged since December, with FPSRussia, hickok45 and FullMag holding onto the first three spots.
This is an update to a previous post of the biggest and hottest gun channels.
The data on number of subscribers, views and videos for the top channels were recorded on 01 July between 12 a.m. and 12:30 a.m. Toronto time. The charts are based on English-language gun channels that I know about, and the list is certainly incomplete. I started tracking 11 well-established channels yesterday, including MattV2099: Guns & Food, Forgotten Weapons, TFBTV, Mrgunsngear Channel, HaleyStrategic and TheHossUSMC. Data on those channels were recorded around mid-day on July 01.
Subscribers at June 30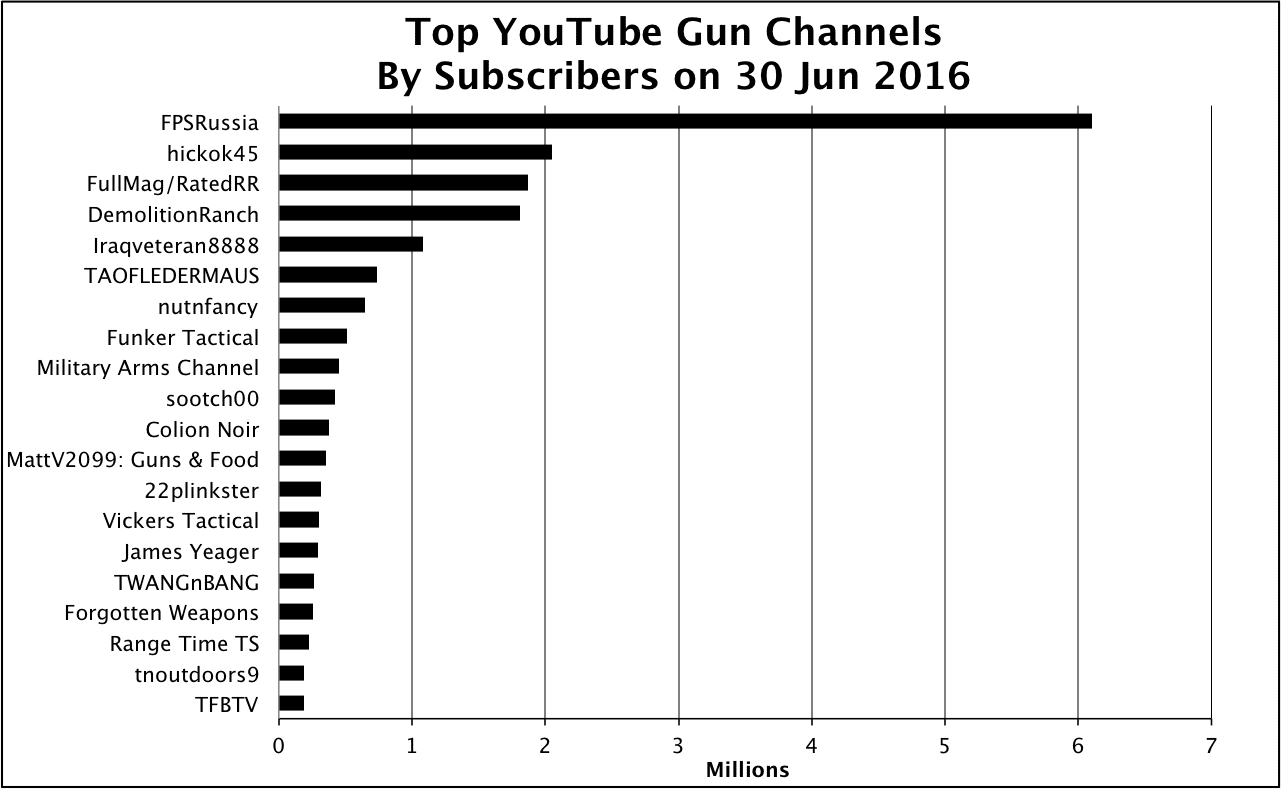 Subscriber Growth in Past Six Months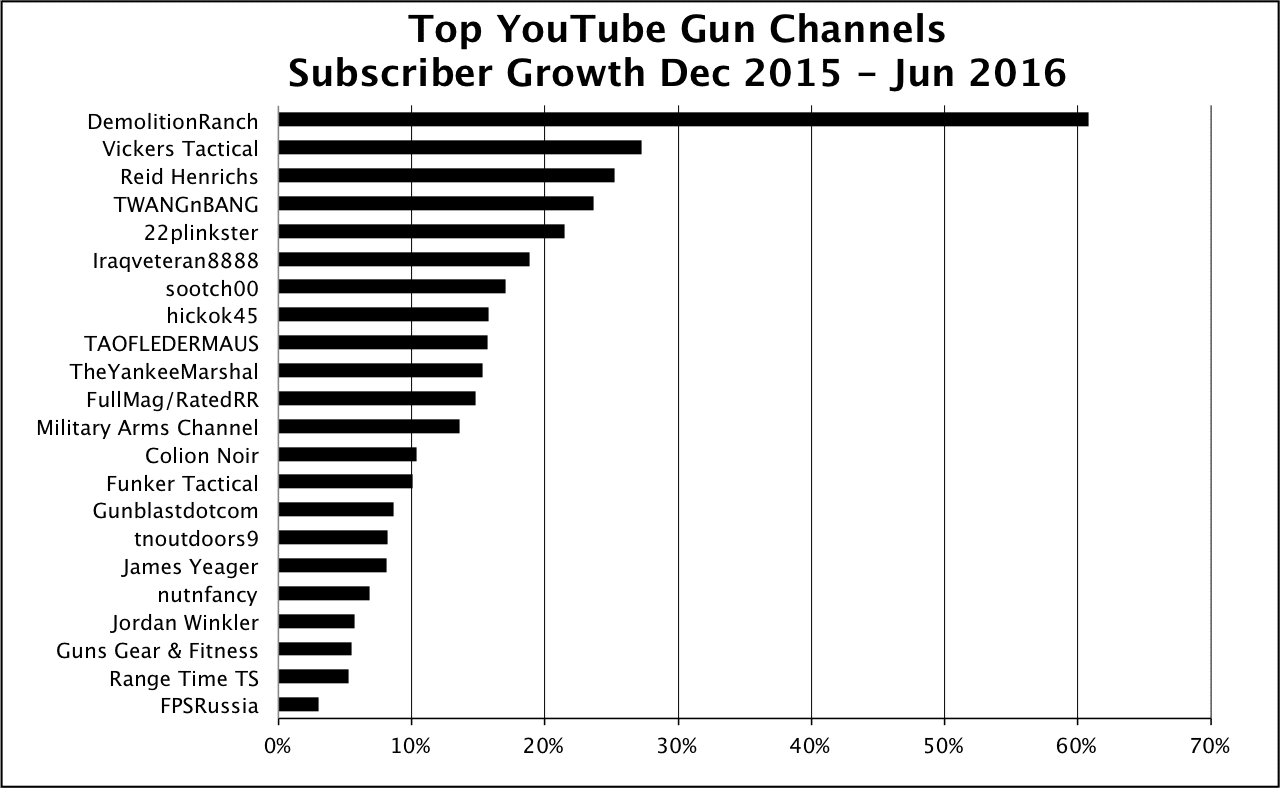 Average New Subscribers Per Day in Past Six Months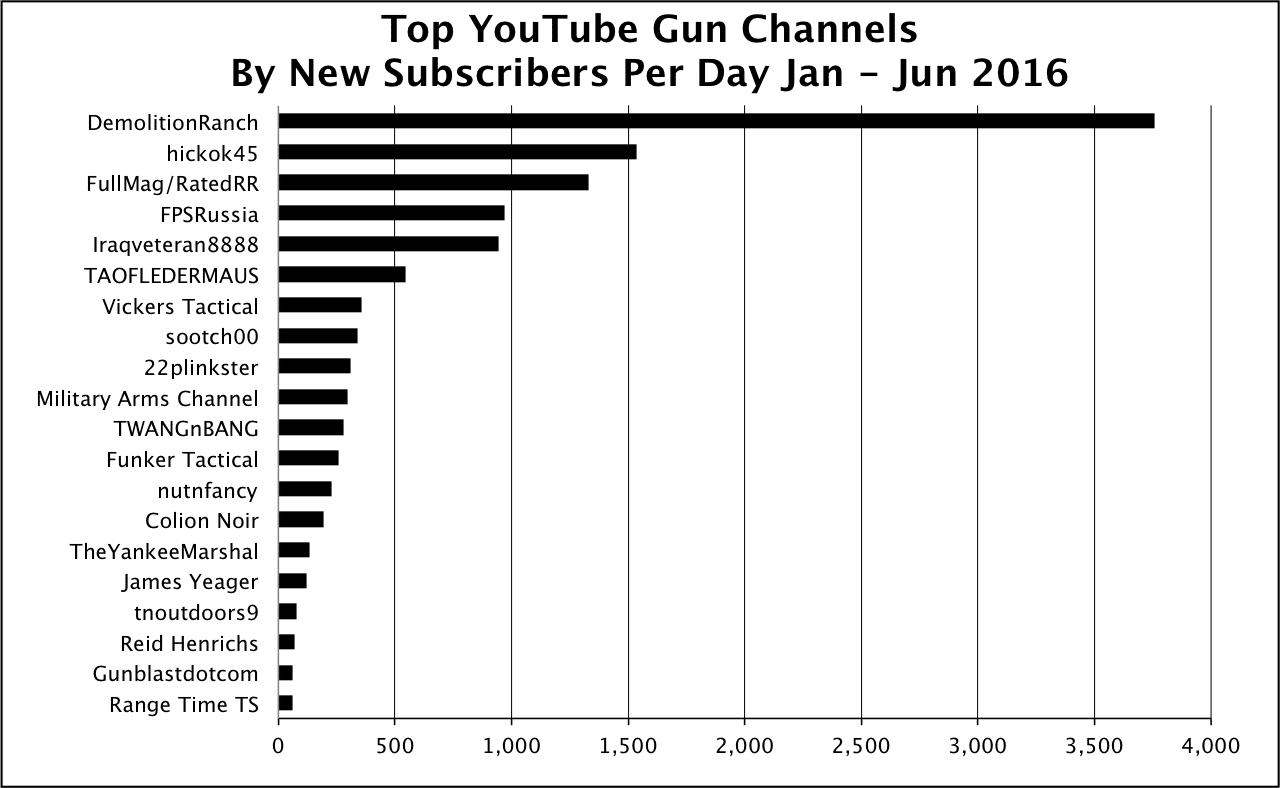 Average Views Per Subscriber at June 30
New Videos Added in Past Six Months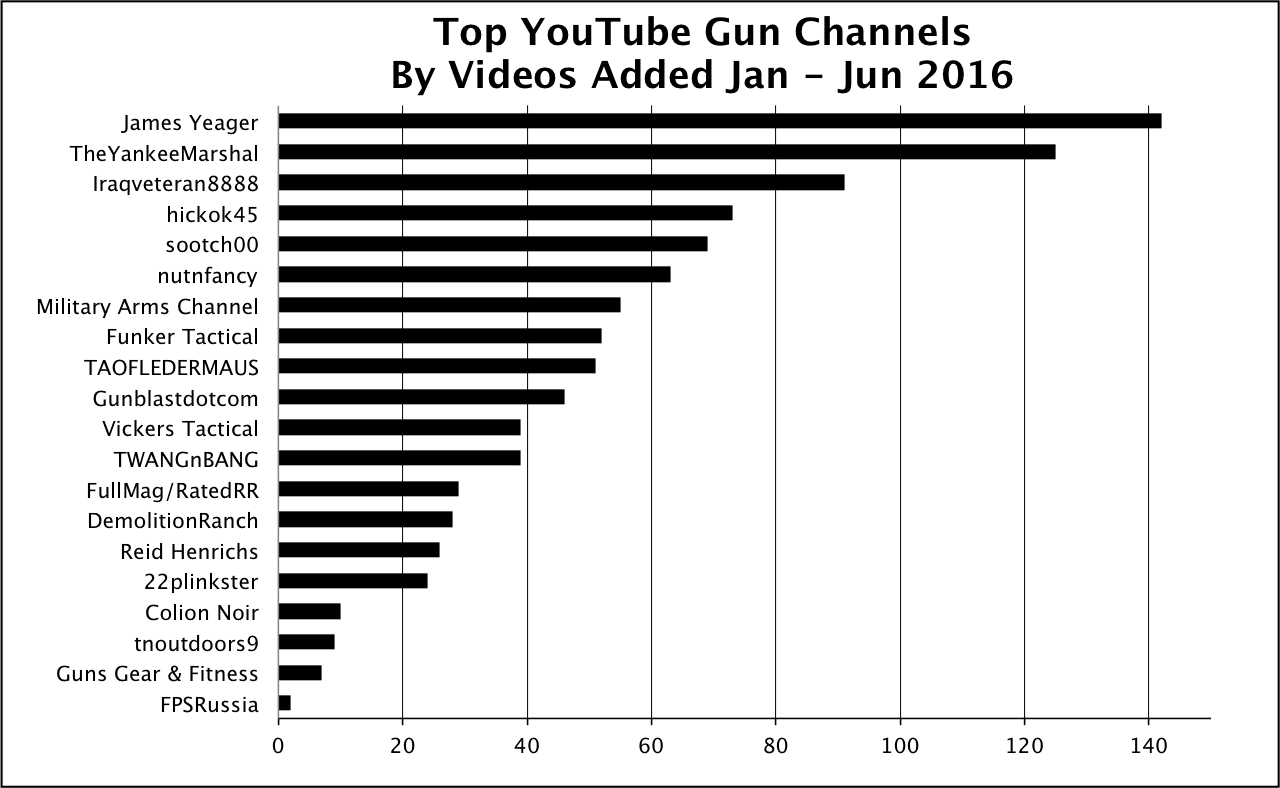 © 2016 TheGunBlog.ca