Canada Gun Imports Soar to Record in 2022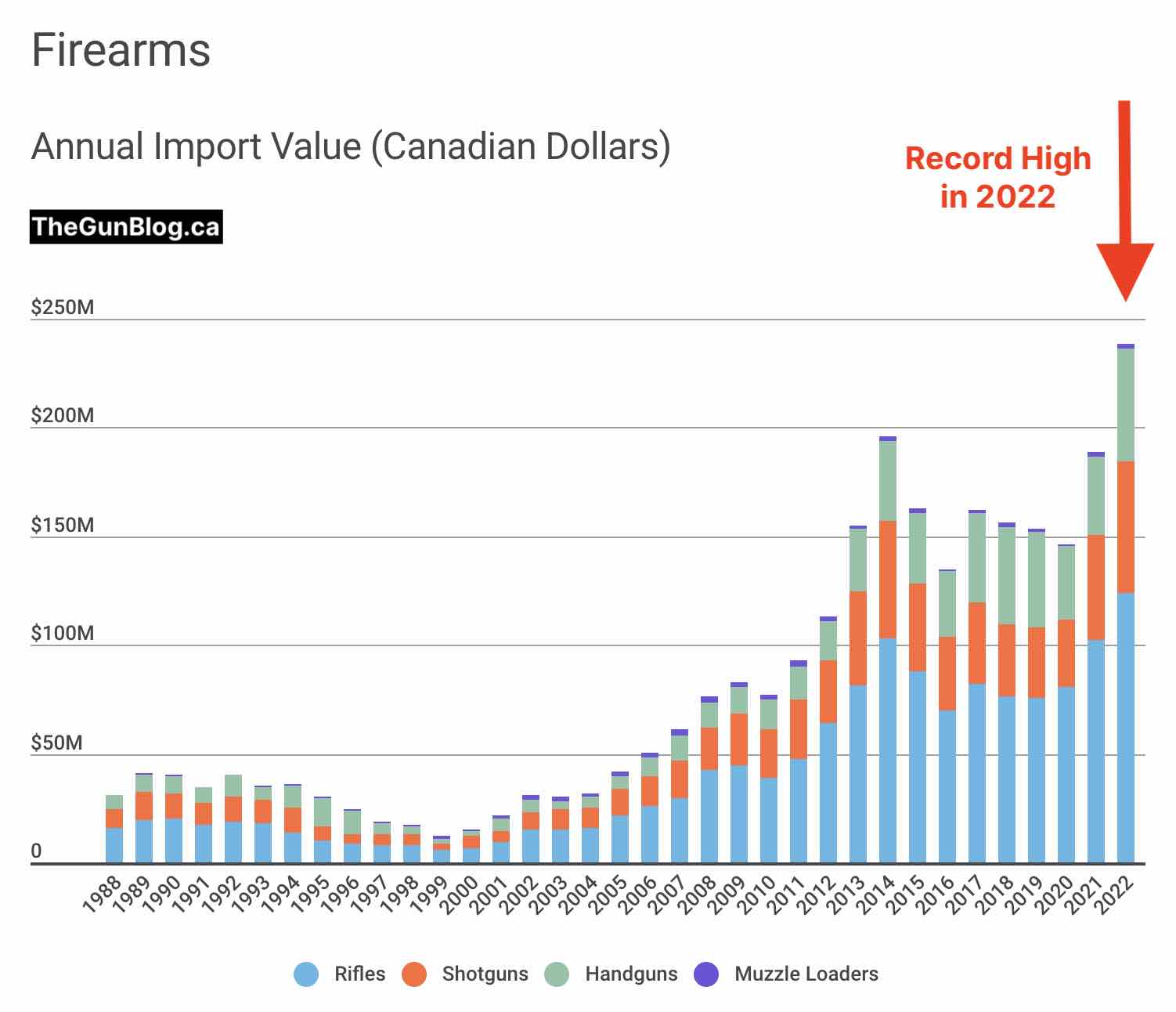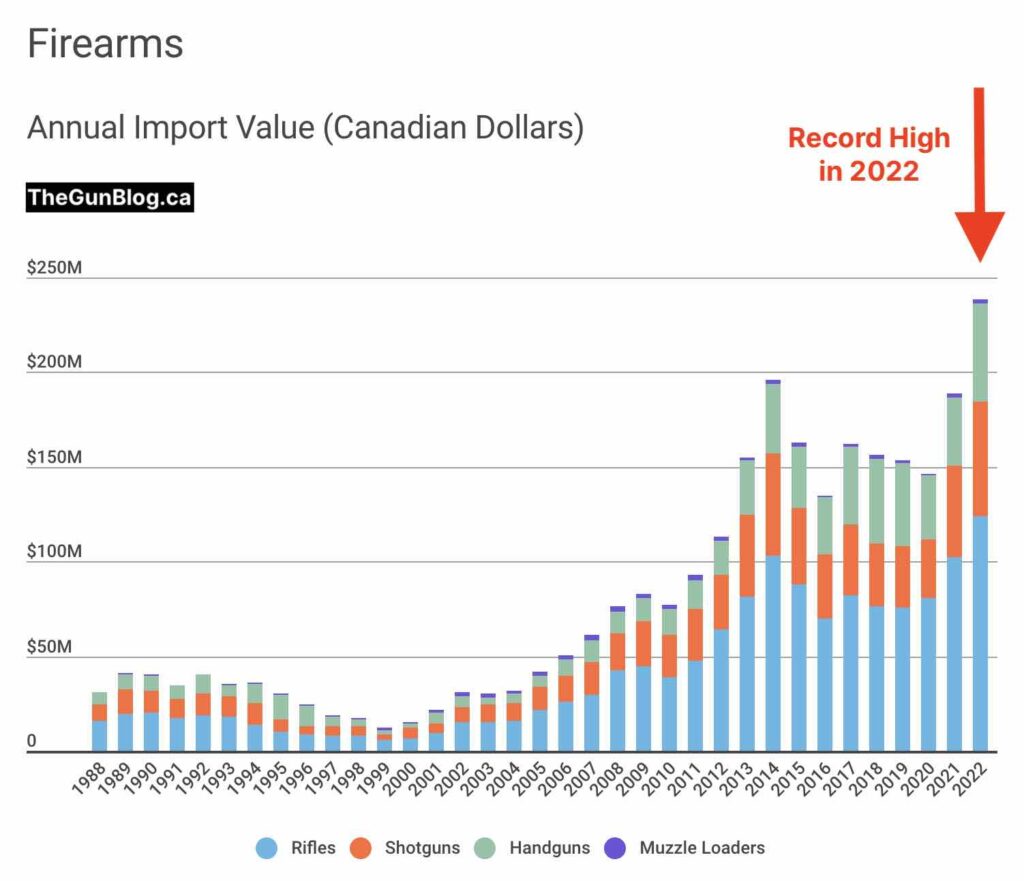 TheGunBlog.ca — Canada's gun imports soared to a record in 2022, as government-licensed firearm users snapped up rifles, shotguns and handguns before the governing Liberal Party's new prohibitions.
Record Value
0.5 Million More Guns
Firearm Import Quantity: +17% to 496,178 in 2022 vs. 424,803 in 2021
Less than record 512,992 in 2014
Why It Matters
Canadians buy more than 1,000 new guns per day, and almost every one of them is imported.
Imports are the only publicly available measure of the strength of the firearm industry and the gun market.
In addition to rising demand for guns, price inflation in 2022 also boosted import value.
Imports indirectly reflect longer business and economic trends, and don't provide an instant snapshot of the market.
Learn More: TheGunBlog.ca Reference: Canada Gun Imports
Trudeau Turbulence
2022 was another turbulent year for gun users and businesses.
Liberal Prime Minister Justin Trudeau spent the year attacking them with new restrictions, prohibitions and confiscations.
Trudeau and his Liberal Party are working to weaken citizens, destroy the firearm industry, and eliminate hunting and sport shooting.
More Numbers
Handgun imports set monthly records in June and again in August 2022 after Trudeau outlined plans to kill the handgun market and begin confiscating all legally owned pistols and revolvers.
Rifle imports jumped to a monthly record exceeding $15 million in December. The Liberals plan to expand their rifle and shotgun confiscations was revealed in November.
The value of incoming shipments of guns, ammunition, and firearm parts and accessories all rose to new highs in 2022.
Canadians spend roughly $2 million per day, seven days a week, on guns and related gear.
Risky Outlook, Conservative Hope
Many gun stores expect declines ahead, as sales fall from their 2022 highs, and Trudeau's new prohibitions mean fewer attractive goods for sale.
Trudeau's widening efforts to wipe out gun culture have already forced some shops to close.
Gun owners and gun-store owners are counting on a Conservative government to end Trudeau's political and legislative attacks.
Did You Know?
Imports are mostly new guns and reflect only part of the total firearm market.
Canadians buy and sell about twice as many used guns as new guns.
Interactive Charts
Below are the same charts as at Canada Gun Facts and Stats.
---
Related