Bill C-21 Is 'Harmful' to Olympics, Shooting Federation of Canada Tells Blair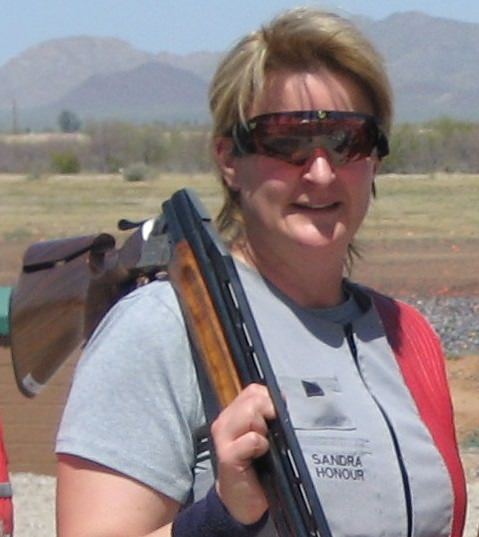 TheGunBlog.ca — The Shooting Federation of Canada said the government's new draft law to criminalize federally licensed gun owners is "harmful" to Olympic and Paralympic disciplines and "will fundamentally choke our sport off at the roots."
Bill C-21's measures for cities and towns to eliminate handgun ownership in particular will end athletic careers in one of the world's most-inclusive sports, SFC President Sandra Honour told Minister Bill Blair in a March 3 letter.
'Harmful' Bill
"As the President of the SFC, it is my duty to inform you that your latest proposed firearm legislation Bill C-21 is harmful to the Olympic and Paralympic disciplines, our cultural heritage, and a blow to the many aspiring athletes that have dedicated thousands of hours in the hope of representing Canada on the international sport stage," Honour said in the letter.
See the full letter below.
Bill C-21, Political Attacks
The Liberal Party-led government proposed Bill C-21 last month as the third wave of its latest political attacks to weaken citizens, hurt the firearm industry and kill modern shooting sports.
In 2019 they passed Bill C-71, and are now working to activate its measures against all 2.2 million licensed gun owners.
As of last May they're threatening the owners of many modern rifles and shotguns with jail if we use them or if we don't surrender them for destruction before May 2022.
Rising Opposition
The Ottawa-based SFC is a non-political government-recognized national body to promote sport shooting.
It's part of the swelling grassroots and institutional opposition to crackdowns targeting responsible shooters, from casual plinkers to world-class hunters and Olympic competitors.
At least one SFC member is in court personally fighting the Liberal plans to seize and destroy firearms held by hundreds of thousands of licensed owners across the country.
More Canadian adults have a federal firearm licence than play golf, hockey, basketball or soccer.
Bill C-21 Risks 'Burying' Sport Shooting
"With the components of C-21 listed above, you will fundamentally choke our sport off at the roots, causing the sport to become so expensive and elitist that only the rich will be able to participate and burying a sport that many Canadians feel is a part of our culture," Honour told Blair.
Shooting Federation of Canada Letter to Blair
Republished with permission from SFC.
SFC President Honour Interview
TheGunBlog.ca spoke by phone today with Edmonton-based Honour, who specializes in trap shooting.
Following are excerpts from our conversation.
You can join the SFC to support their work. The editor of TheGunBlog.ca is a member. (See more disclosures.)
We are the national shooting organization for the games sports. [e.g., Pan Am Games, Commonwealth Games, Olympic Games]

When you look at what our role is, our role is to encourage and support the growth of the shooting sports in Canada. That does not just include those competitive events that we represent, because recreational shooting is where we get our members.

No one starts out in the Olympic sports. It's very rare. They start in Cadets, or a local range that has target and hunting firearms. Then they get excited that there's an Olympic sport.

If the government interferes with that, we absolutely have to write to our government and our ministers and inform them of that.

I always compare Olympic shooting to the velodrome of cycling. There are a lot of people who own bikes, but there aren't a lot of people who are crazy enough to go around a velodrome. Similarly, a lot of people understand the enjoyment of target shooting, but they aren't necessarily training for the Olympics.

You don't get internationally ranked swimmers without thousands upon thousands of club swimmers. From that pool, you find the people who have the talent, the physical capacity and so on to be a top-ranked swimmer. And you need the coaches, the infrastructure, …

[In shotgun trap shooting, for example,] When you go to Italy, you can go to a place that has 13 setups at a single facility. Each setup is about $100,000 to put in. We have one setup in Alberta. So people don't get exposed to our sport. In rifle and pistol, we do a little better.

We need the support of people who just understand the fun and the enjoyment of target shooting. While we get funding and support from Sport Canada, it is nowhere near enough.

It's imperative that we have a healthy and economically viable sport.

SFC President Sandra Honour, Speaking With TheGunBlog.ca, 20 March 2021
---
Related