O'Toole Pledges to Repeal Trudeau's Attacks Against Gun Owners as PM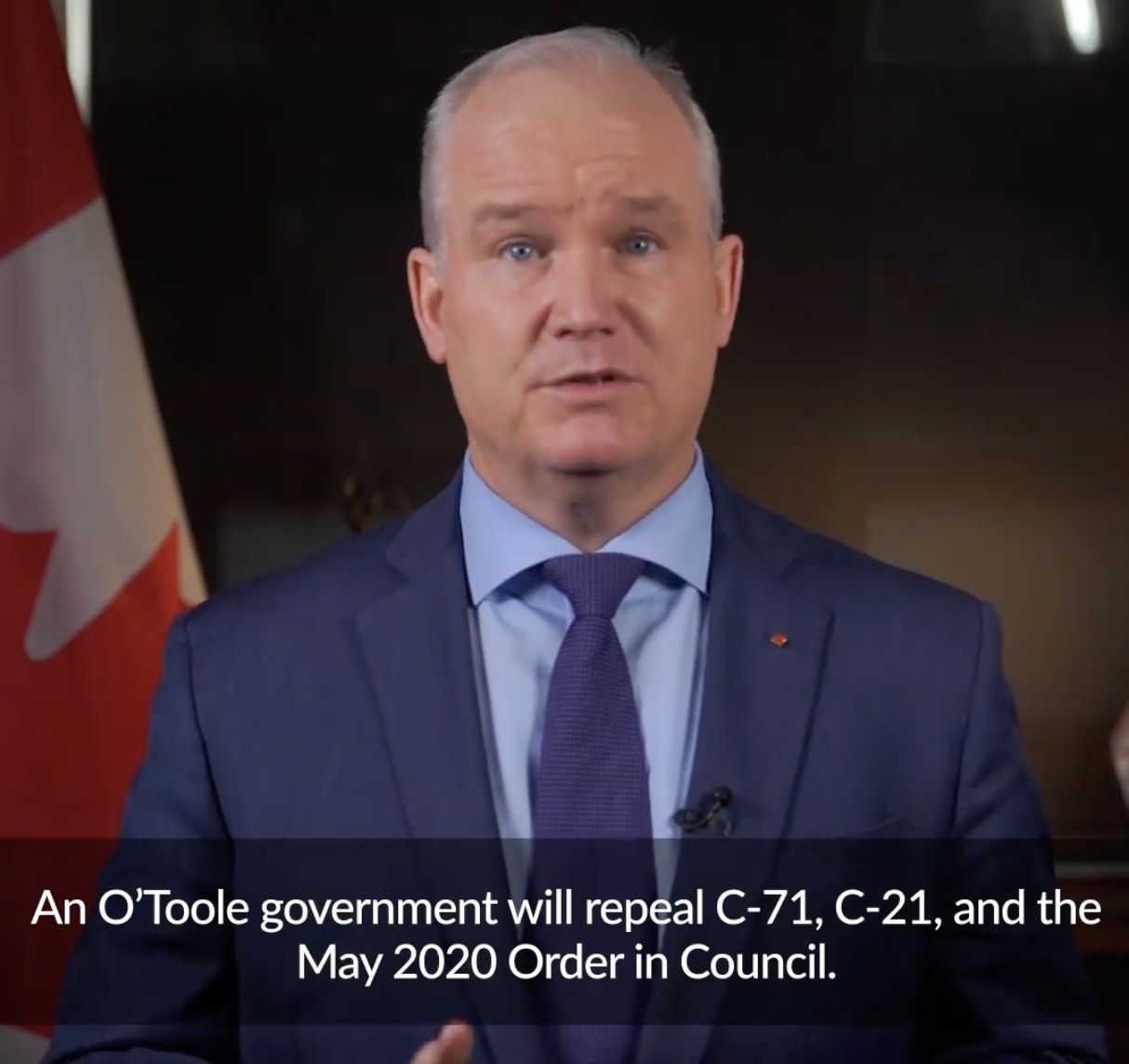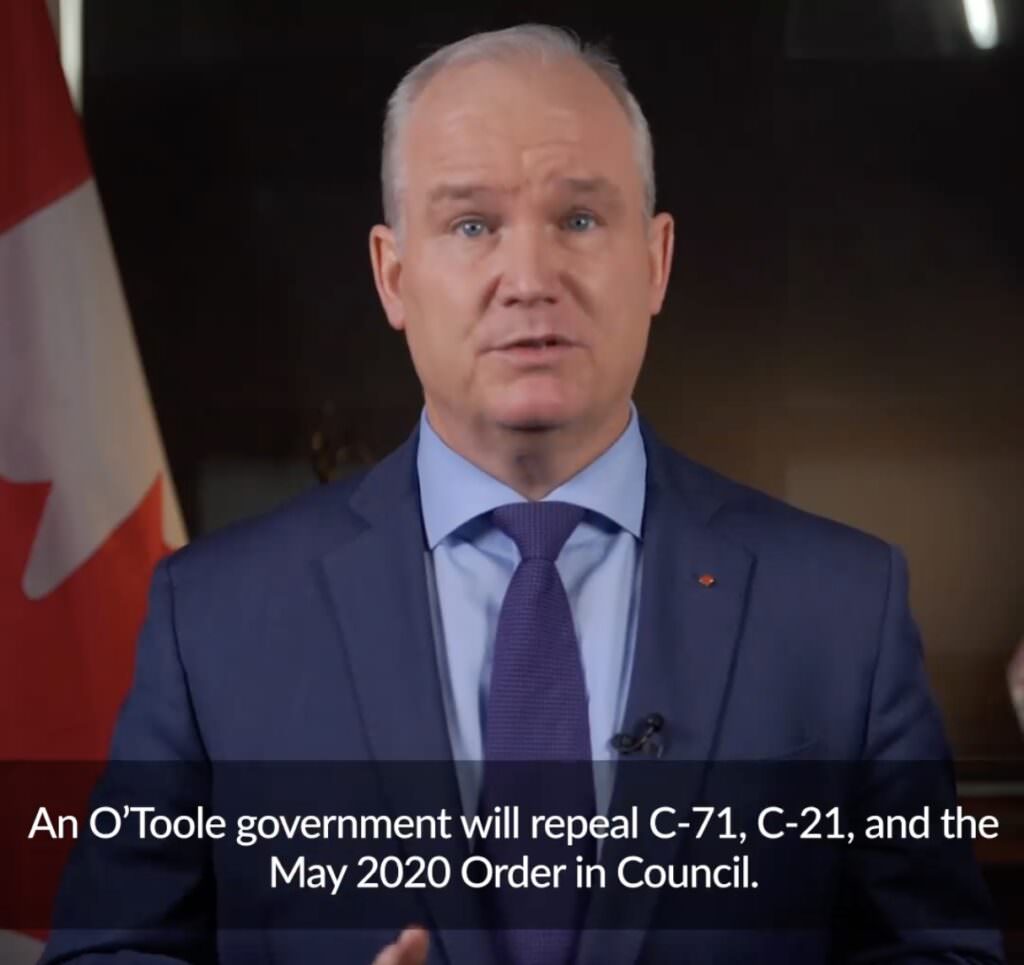 TheGunBlog.ca — Erin O'Toole, the leader of the Conservative Party of Canada, pledged today to repeal Prime Minister Justin Trudeau's regulatory attacks against hunters, farmers and sport shooters if he wins the next election.
In a Facebook video this evening, O'Toole promised to undo Trudeau's triple assault against the millions of individuals and families who use guns and ammo safely and responsibly:
Bill C-71 that became law in June 2019
Mass gun confiscations ordered in May 2020
Bill C-21 that Trudeau proposed last week
Liberals: Criminalize, Confiscate, Crush
O'Toole's video ends six months of near silence on firearm policy since he won the Conservative leadership.
In that time, Trudeau and his colleagues in the governing Liberal Party have advanced their campaign to criminalize honest citizens, confiscate our gear, and crush our culture.
O'Toole: Repeal
"An O'Toole government will repeal C-71, C-21 and the May 2020 Order in Council," O'Toole said in the Facebook video. "I will review existing firearms legislation to ensure it focuses on dealing with criminals rather than making life more difficult for law-abiding firearms owners."
"The extent to which the Trudeau Liberals are willing to go to divide Canadians is disappointing and dangerous."
Did You Know?
Guns Are Us
Guns and ammo for protection, hunting and sport are at the heart of Canadian culture, heritage and the economy.
Learn More: Canada Gun Facts & Stats
---
Related