CBSA Withholds Details on Seizure of What It Calls 65 'Prohibited Guns'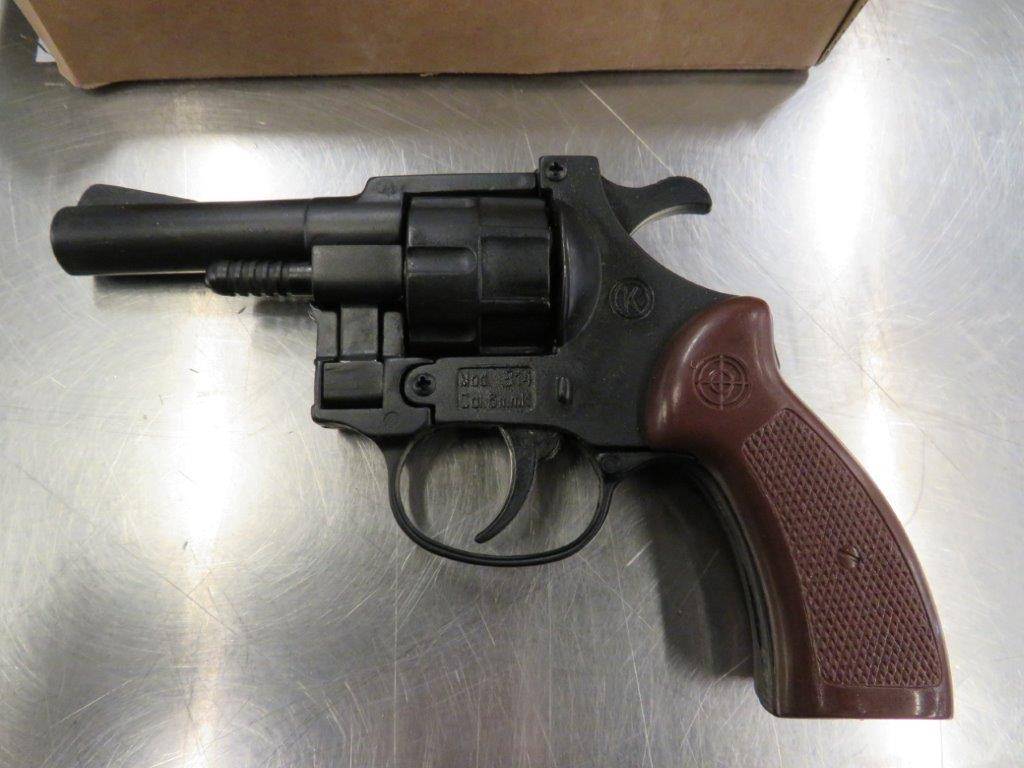 TheGunBlog.ca — The Canada Border Services Agency said it "will not disclose" key details of a confiscated shipment it described as 65 "prohibited guns" labeled as starter guns, while it analyzes the import.
TheGunBlog.ca asked for the make, model and calibre of the products after a photo by the Ottawa-based CBSA appeared to show a starter gun or a toy.
Why It Matters
Many government agencies and police mislead politicians, the press and the public by exaggerating the number of firearms they confiscate.
They promote seized objects as "firearms" and "guns," even when the items aren't firearms under the Firearms Act.
CBSA Quote
"We have looked into your query and at this time, the CBSA will not disclose the make, model, and calibre of the seized firearms, as the CBSA continues to look into this shipment," Jacqueline Callin, a CBSA spokesperson, told TheGunBlog.ca today by e-mail.
The federal agency said in a June 9 press release (below) it was "the largest single firearm seizure, on record."
CBSA June 9 Press Release
Canada Border Services Agency Stops Another 65 Prohibited Firearms From Entering Our Communities

Today, the Canada Border Services Agency (CBSA) announced the largest single firearm seizure, on record, with the interdiction of 65 prohibited guns at the Toronto Pearson International Airport. The CBSA remains committed to addressing risks and threats in cross-border trade while ensuring essential goods continue to enter Canada's supply chain during this COVID-19 pandemic period.

On May 27, 2020, officers from the CBSA Commercial Operations Firearms Interdiction Team attended a Brampton warehouse to verify a shipment arriving from the United States. The shipment was declared as "starter guns" in the accompanying Customs commercial declaration. Officers noticed some anomalies with the Customs declaration and upon examination, they discovered several hard plastic cases containing a total of 45 revolvers.

A related shipment was examined and resulted in the seizure of 20 additional revolvers. All of the seized firearms are prohibited in Canada, per the Firearms Reference Table.

The guns will not be released to the importers.

[Source: CBSA, Press Release, 09 June 2020]
---
Related
—
Correction June 13: Corrects CBSA quotation in first paragraph.