Yellowknife Shooting Club Hosts Ladies' Fun Shoot for Newbies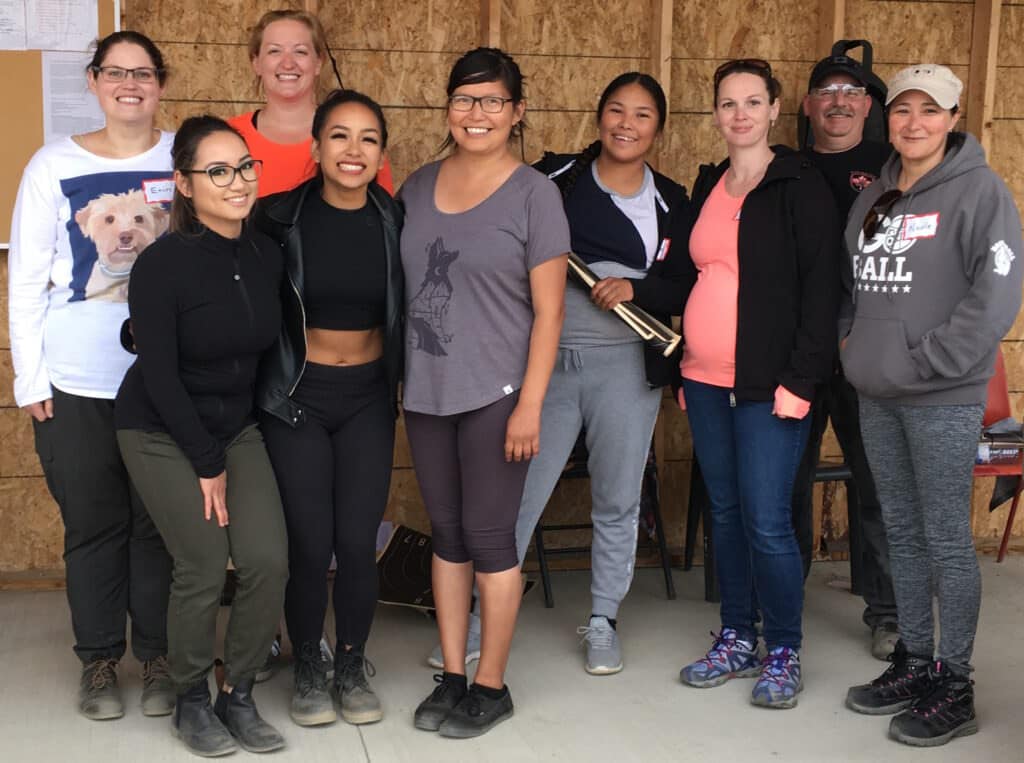 TheGunBlog.ca — Yellowknife Shooting Club ran its second Ladies' Fun Shoot last week as ranges across Canada introduce women to target sports.
Eight women from their 20s to their 40s learned the basics of pistol handling and marksmanship at the July 6 event outside Canada's northernmost territorial capital, said Robert Anderson, who helped run the shoot. A pregnant woman won the day's friendly match.
Canadian women are getting gun licences at four times the pace of men. Almost 90 percent of the country's 2.2 million permit holders are male.
Many clubs, ranges and instructors run women-only hunting and sport-shooting programs.
Yellowknife Shooting Club, with about 600 members, hosted its first Ladies Fun Shoot in 2017.
"It's fun, it's enjoyable," said Anderson, second from the right in the photo above. "It's for women who come to experience shooting for the first time."
Related