Recognizing Women Shooters for International Women's Day

For International Women's Day today, the TheGunBlog.ca is recognizing Canadian women and girls who shoot or who help the shooting community. See the partial list below.
TheGunBlog.ca estimates Canada is home to about 6 million shooters, of whom about 750,000 are female. Despite the numerically unfavourable odds, for years women gunnies have distinguished themselves from the target range to academia to the board room.
At the 2016 Summer Olympics, Team Canada had two shooters, both women. The managing director of the country's main gun-industry group is a woman. The chairman of our newest gun-rights group is a woman.
Guns, Gear, Education
Industry professionals say that women are flocking to the shooting sports, driving demand for new guns and gear.
"Women are the fastest-growing segment of participants in the Ontario Hunter Education Program," the Ontario Federation of Anglers and Hunters said in a tweet.
Family and Friends
About 250,000 women have firearms licences. The number of women and girls who shoot is much higher (two, three, four times?) if we include girlfriends, wives, mothers, daughters, grand-daughters, sisters, nieces, cousins, friends and others who don't have licences, but who still shoot guns, whether for two hours at the local firing range or for two weeks hunting in Africa.
Then there are the women who don't shoot, but who assist, defend and promote shooting. They speak up for gun owners in conversations at work, volunteer for a shooting association or keep score at matches, help teach firearms courses or work at the local gun store.
Here's to You!
Prominent Women
Below are a few prominent women in the Canadian shooting community, listed alphabetically by last name.)
Pat (Patricia) Boulay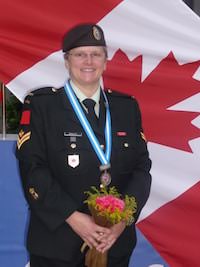 Alison de Groot
Lynda Kiejko
Dorothy Ludwig
Cynthia Meyer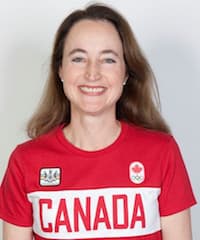 Linda Miller
Susan Nattrass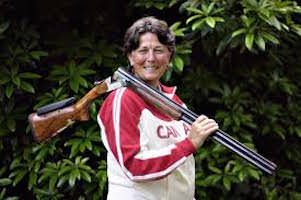 Marian (Mary) Patrick
Tracey Wilson
© 2017 TheGunBlog.ca