Bill C-71 May Fail to Pass Before Election, iPolitics Reports
TheGunBlog.ca — The Canadian government may be unable to pass Bill C-71, its planned law against hunters, farmers and sport shooters, before the next election because of the Senate's workload and election timing, iPolitics reported today.
There could be insufficient time for the final approvals from when a Senate committee completes its review of the bill to when parliament has to stop working to prepare for the vote. It's also possible that there will be enough time and the bill will pass.
Big Workload
A single Senate committee must review a complex and vast bill on national security in addition to Bill C-71, iPolitics said. It may review the national-security bill first or in parallel with the anti-gun bill, the news organization said.
"In terms of target dates, let me simply say the work is beginning," Senator Peter Harder, the government representative in the Senate, was quoted as telling reporters on Dec. 14, according to iPolitics. "I would hope that the Senate deliberations can bring the study of the bills and third reading to fruition some time in April."
October Election?
Prime Minister Justin Trudeau told CTV News last week the election will be Oct. 21 as scheduled under the Elections Act.
The law allows for an earlier date under some circumstances, iPolitics said.
In that case, the timing could be too tight to approve Bill C-71.
Quote From iPolitics
Nicolas Johnson, a prominent opponent of both the Liberal gun bill and a related government study of a possible ban on handguns and military-style semi-automatic rifles, said the Liberals could benefit from passing Bill C-71, even if it were six months before an election.

"They could point to it … as an achievement and still make new promises of how they plan to crack down on honest hunters and sport shooters while pretending to fight criminals," said Johnson, publisher of TheGunBlog.ca. "Whatever happens, everything I've heard suggests gun policy will be a key issue in the next election."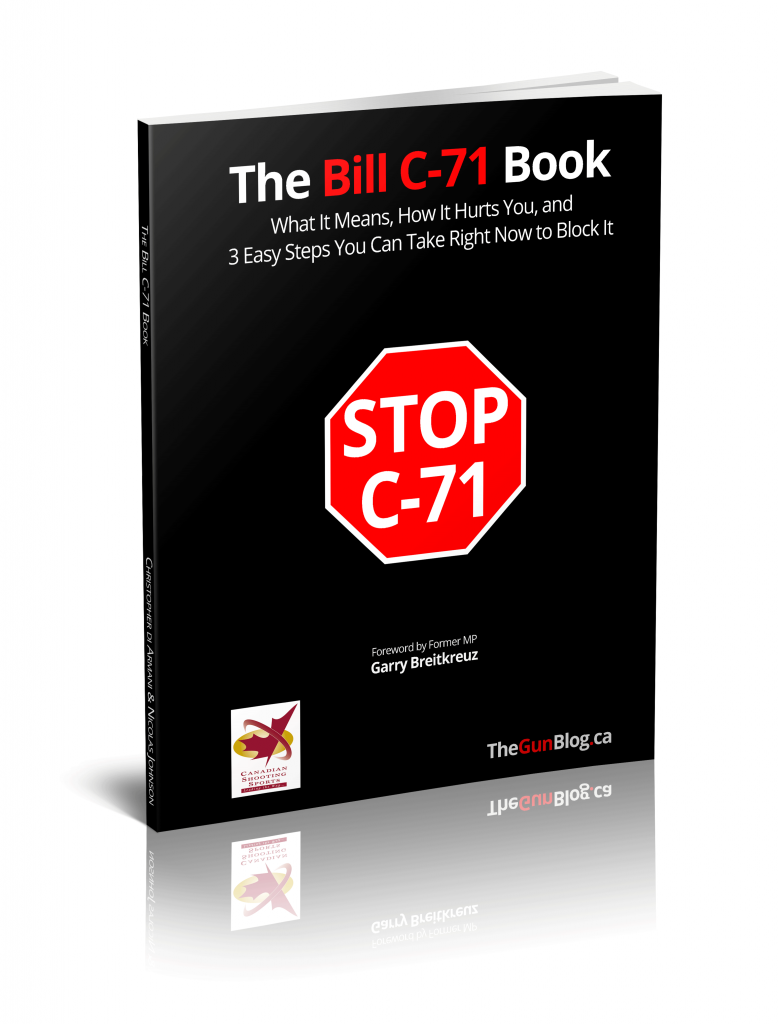 Stop C-71
Stalling or stopping Bill C-71 would be a win for the millions of Canadians who use firearms safely and responsibly.
The draft text proposes to make it harder for police-approved gun owners to buy, sell, have or transport firearms. It also seeks to prohibit and eventually seize rifles from as many as 15,000 owners after they die.
Action Steps
Every Senator has The Bill C-71 Book. Buy yours here.
It helps TheGunBlog.ca if you buy via the link because we co-wrote the book and get a small commission.
---
Related Information
© 2018 TheGunBlog.ca