CCFR Plans New Sport-Shooting Show on Wild TV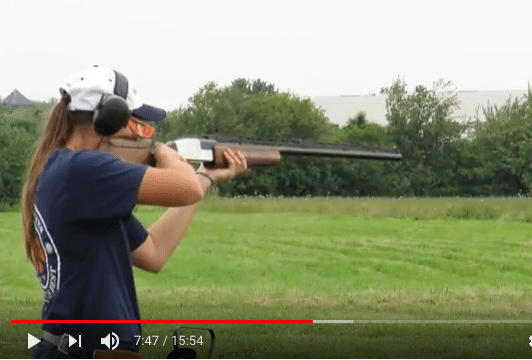 TheGunBlog.ca — The Canadian Coalition for Firearm Rights said it's working on a new show with Wild TV to introduce sport shooting to the channel's estimated 2.4 million viewers across the country. I renewed my membership today after learning about the plan. (See more disclosures here.)
---
Summary
Show will feature IDPA, IPSC, 3-Gun, skeet, trap, cowboy action and more.
Will showcase sport-shooting and ranges across Canada to hunters.
Show seeks input for title. To start filming in February, to air in July.
---
The show is the first of its kind, a big step in presenting how broad and diverse Canada's shooting community is to a wide audience. The more new shooters we attract, the more the community and the industry thrive. And who knows: today, Wild TV. Tomorrow, maybe CBC, CTV and Global.
"This is CCFR's show," Jeff Coyle, director of sales and sponsorships for Edmonton-based Wild TV, told me today by telephone. "Everything is a partnership. The way I see it, it's CCFR's show that Wild TV is producing."
The in-field talk show will feature IDPA, IPSC, 3-Gun, multi gun, steel challenge, skeet shooting, trap shooting, cowboy action and other sports, Rod Giltaca, president of the CCFR, said on a podcast with Coyle yesterday (starts at 14:30). It could also spotlight biathlon and other Olympic shooting sports.
"This has never been done in Canadian broadcast history."
"This has never been done in Canadian broadcast history: a show exclusively dedicated to sport shooting and the myriad of sports that Canadians engage in, other than hunting," Giltaca said.
Canada has more than 2 million men and women with licences to own and use firearms, but sells only about 1 million permits annually to hunt white-tailed deer, the most sough-after animal, Coyle said.
The CCFR's program, which begins filming in February and will air its first episode in July, is a way to show hunters and others about all the sport-shooting activities available. It will showcase different types of ranges and places in Canada where people can go and enjoy these activities, Coyle said.
"It's kind of a dream come true for me."
"It's kind of a dream come true for me," Coyle said. "It comes down to teaching people that there's more to this industry than just hunting."
Sport shooters, hunters, farmers and gun collectors contribute billions of dollars to the economy each year. We invest in guns, ammunition, parts and special clothing, and also spend on hunting licences, range memberships, match fees, hunting guides, travel, lodging and restaurants.
Their Own PAL
Canada requires a firearm Possession and Acquisition licence, or PAL, to legally own a gun, and millions of unlicensed family, friends and others are allowed to shoot as  supervised guests. The country has about 1,400 target ranges.
"I'm hoping that this gives knowledge to people, and shows people some of the exciting things that you can get involved with out there, to have them go out and get their own PAL," Coyle said.
Many hunters, who use mainly "Non-restricted" rifles and shotguns, the least-onerous class of firearm under Canadian law, don't realize that users of "Restricted" guns like pistols, revolvers and self-loading rifles such as AR-15s "are being attacked through regulation," Giltaca said.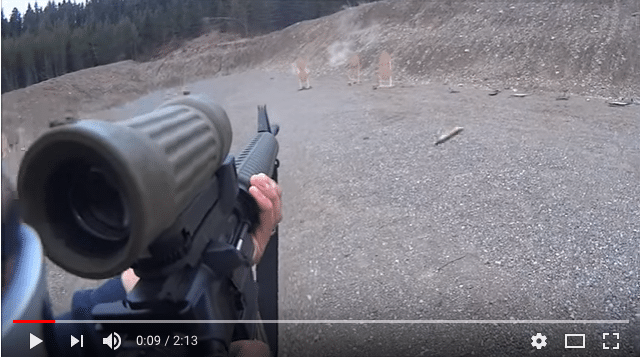 "There's actually a disconnect even within the firearms community," Giltaca said.
Many of the world's most-popular handguns and self-loading rifles are banned in Canada. Lawful owners of the ones that are allowed face extra restrictions, controls and costs, from having to take additional safety training to paying more for a licence. We need to be aware of that and stand up for each other's rights, Giltaca said.
Although rifles and shotguns are much more popular than handguns and AR-15s, Canadians buy more than a thousand "Restricted" guns a week.
Colion Noir of the U.S. has a funny and powerful video on the divisions within the gun community and the need to unite. It's a must-watch 3-minute sketch.
Wild TV has 1.2 million subscribers in Canada, and estimates it is watched by 2.4 million people out of the 14 million potential households where it's available, said Coyle, who hosts several shows. The Canadian Coalition for Firearm Rights has sponsored Wild TV since July.
"I think gun advocacy is something that needs to be explained better," Coyle said. "This is something that we've wanted to do for a while, to show the good that's out there and that people are doing."
© 2017 TheGunBlog.ca