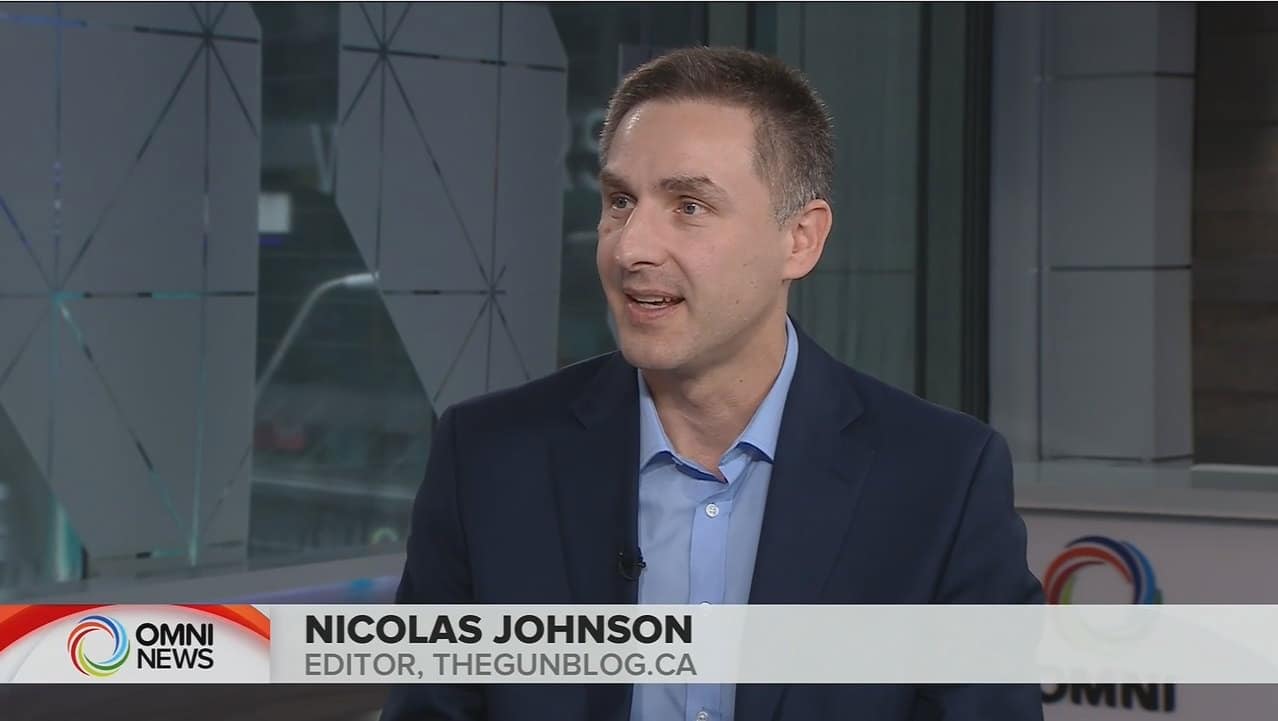 About | Editor | In the Media | Important Disclosures
"I read every word you publish."

—Sales manager for a major independent Canadian firearm retailer
"I enjoy reading your stuff. … It affects what my minister does."

—Canadian federal government official
"… influential …"

—Tim Harper, Toronto Star
"… prominent … "
"… outstanding …"

—Owner of one of Canada's largest independent gun shops
"Congratulations on an excellent website!"

—Director of parliamentary affairs for a Canadian senator
About
TheGunBlog.ca:
Is a personal project of Nicolas Johnson (me). I am based in Toronto, Canada.
Is independent and unaffiliated. See below for disclosures on ethics, interests and payments.
Main media:

TheGunBlog.ca website
TheGunBlog.ca e-newsletters

Books, as co-author (Amazon Bestsellers):

2019: Canadian Gun Owners Guide to Election 2019
2018: The Bill C-71 Book

Read my feature interview with U.S. Firearms News (May 2020)
Watch my interview with Omni TV (August 2019)
About Nicolas Johnson
Started TheGunBlog.ca in January 2015.
Ran as a candidate for the Ontario legislature (Queen's Park).
Worked as a financial reporter and editor with Bloomberg News in Europe and Asia, followed by a stint with The Globe and Mail in Toronto.
Degrees from Queen's University in Canada, and the Sorbonne in France.
Canada shooters value our coverage.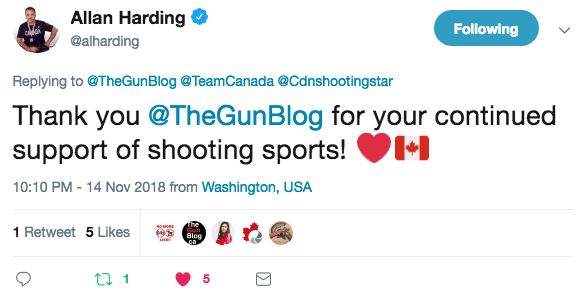 Allan Harding, three-time Canadian national pistol champion
---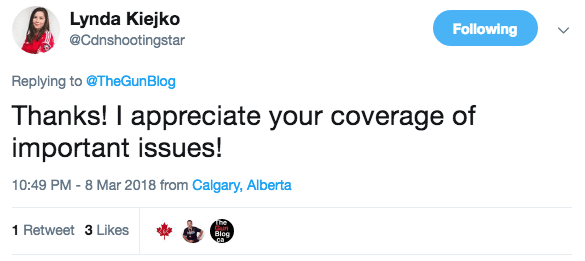 Lynda Kiejko, 2016 Olympic pistol shooter
---
The shooting community and firearm industry value our coverage.

---

---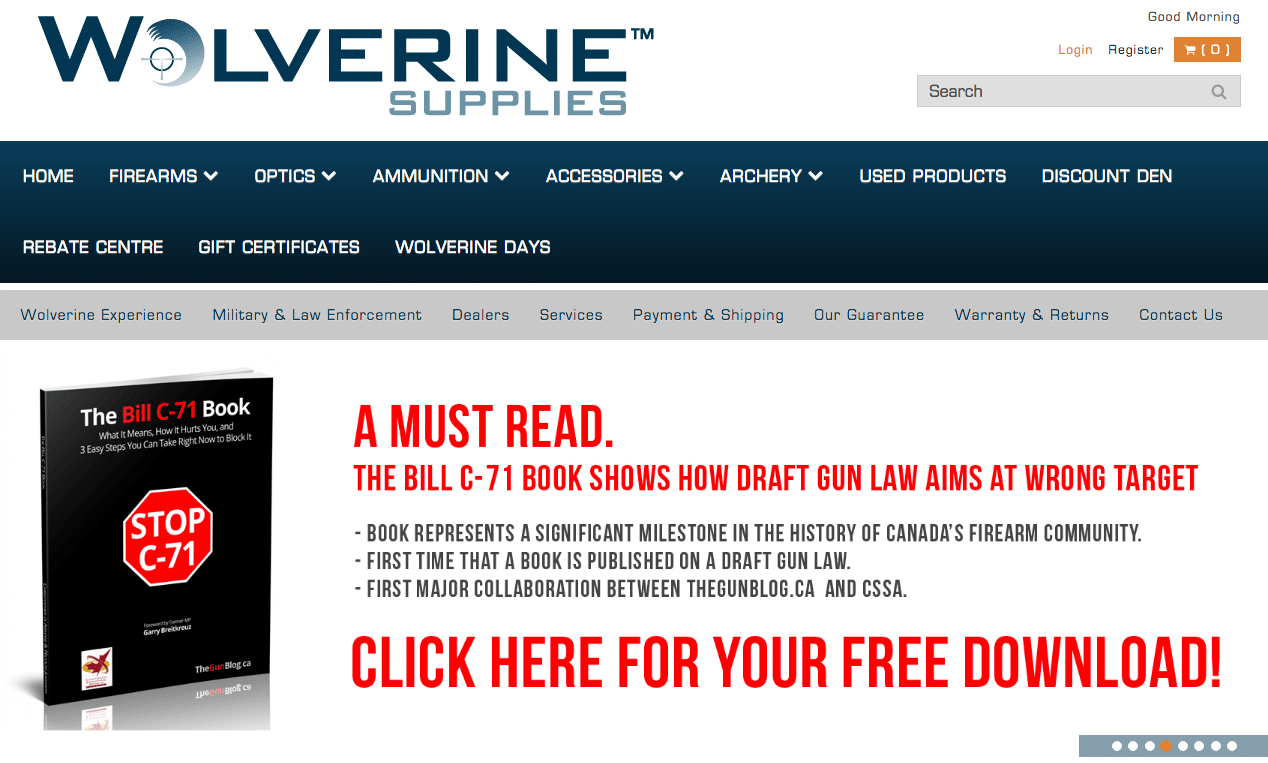 Election 2019: Three Realities and Four Possible Outcomes – https://t.co/fbPf67bMt5 #MUSTREAD this is a very important read! https://t.co/6pvZrGiNzo

— Eagle Lake Gun Club (@EagleLakeGC) September 14, 2019
---
TheGunBlog.ca in the Media
Quotes, Mentions and Links
General Media (Alphabetical)


CBC
The Canadian Press via
CityNews
CTV News
Daily Caller
The Economist
The Globe and Mail
iPolitics
Omni TV

WATCH: Handgun ban would help stop gangs? How easy is it to buy a gun in Canada ? Interview With Nicolas Johnson, editor for @TheGunBlog https://t.co/56LdxlWaEc via @OMNITelevision

— Sergio Mourato (@OMNITVSergio) August 19, 2019

Rebel News
Saint-Catharines Standard
Saskatoon StarPhoenix
Stoney Creek News
Toronto Star
The True North Initiative

Firearm Media

Canadian Shooting Sports Association: Regularly featured in E-News
National Firearms Association: Regularly at the top of the Daily Media Report
Calibre Magazine
U.S. National Rifle Association (NRA) News, NRA-ILA
Bearing Arms
The Firearm Blog
Firearms News
Guns.com
GunsAmerica.com
Justice for Gun Owners
NRA-ILA
Chat Groups: Canadian Gun Nutz, Gun Owners of Canada, Reddit.com/r/CanadaGuns, Glock Talk, Army.ca, Navy.ca, Nova Scotia Hunting, Outdoors Men Forum, …

Lady Gaga Fan Sites (Seriously!)
---
Important Disclosures
Ethics, Interests, Payments and Privacy
This Update: 06 February 2020Ethics

I do my utmost to provide good (accurate and beneficial) ideas and information.
I am committed to independence, accuracy, credibility, fairness, transparency and other values of journalism ethics.
Nothing on this website constitutes legal advice, tactical advice or any other advice.

Independence, Alignment of Interests


I choose what I publish. Nobody pays me to publish anything.
I am a past, present or future customer or member of many of the businesses, associations and political parties that I write about, e.g. gun stores, manufacturers, clubs, trainers, ranges, CSSA, CCFR, NFA, SFC, NRA, Conservative Party of Canada, Ontario Progressive Conservative Party, …
I don't have any financial or other interest in any business, organization or topic that I cover, beyond wanting a strong and profitable firearm industry and shooting community.

Payments

I seek payments through subscriptions/memberships, donations and sales.
I receive payments and donations from individuals, businesses, associations, etc. that I write about. In most cases, I don't know the identity or the affiliations of payers.
I get paid to speak at gun clubs, associations, and other places. I also speak for free.
I earn a commission from the Store if you use my links to buy products from Amazon or Cabela's Canada.
Update 22 October 2018: I have a complimentary membership from a target range.
Update 09 June 2019: I have a complimentary subscription to a newspaper.

Benefits as Media

I benefit from advantages generally accorded to media, such as invitations and permissions to attend private events. These include trade shows, factory tours and range events that may offer the use of guns and ammo without charge or for a small fee, and may include meals.
I have accepted standard trade-show swag of nominal value, such as pens, pins, keychains, baseball caps, coffee mugs, coasters, a book and a paper target.

Privacy & Security

I value personal privacy and data security.
If you e-mail me, I consider it private and confidential. I expect the same consideration from you.
I will never sell, rent, reveal or abuse your personal information. I can't think of any time I have ever asked for it.
I use subscriber information such as e-mail addresses to share information relevant and related to TheGunBlog.ca, such as managing subscriptions and memberships.
I don't store the name or credit-card info of members on my servers.
Risks always exist from the use of many software applications and services, e.g. Amazon, Gmail, MailChimp, PayPal, Stripe, WordPress, several WordPress add-ons/plugins.