M+M CEO Considered Pulling M10X Rifle From Canada After Brouhaha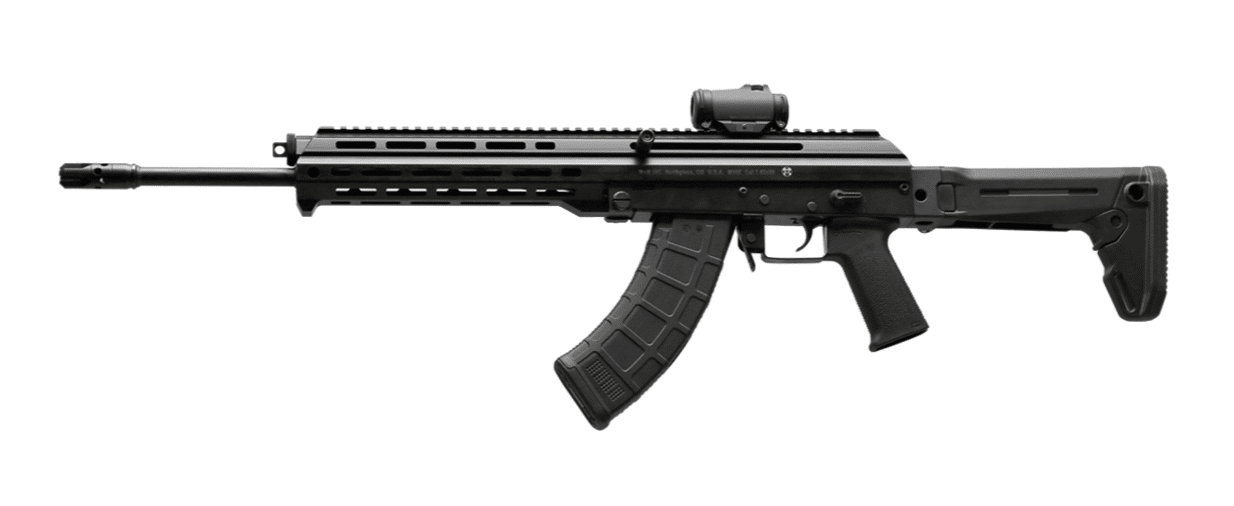 TheGunBlog.ca — M+M Industries Inc. came close to aborting plans to offer its M10X rifle in Canada after a storm of confusion about the seller and price, Chief Executive Officer Mike Meier said. The discord has overshadowed enthusiasm about the gun and poisoned relations among companies, unleashed a wave of anger by shooters and prompted calls for boycotts.
The public feud began a month ago after Wanstalls Online Ltd., a gun store near Vancouver, said it helped get police approval of the M10X as a "Non-restricted" firearm, the least-onerous category under Canadian law, and began offering the rifle for $1,450. The announcement triggered a wave of excitement and orders, with some people saying they bought two.
M+M responded that it didn't have a sale agreement with Wanstalls and that the price was wrong. Wanstalls later told clients that M+M failed to honour its commitments and eventually abandoned the sale. On Oct. 25, M+M said a new version of its rifle for Canada, the M10X-DMR, faced "overwhelming demand" and would be distributed by Toronto-based North Sylva Co. for $2,000.
Insults, Assumptions
The initial avalanche of enthusiasm turned into an avalanche of anger and insults at all three companies. In about 20 discussion threads on CanadianGunNutz and Reddit that generated more than 3,500 responses and 270,000 views as of today, people speculated that M+M let North Sylva burst in at the last minute, push aside Wanstalls and another retailer, and jack up the price on what promised to be a popular product.
Others accused Wanstalls of triggering the brouhaha by announcing a price prematurely. Some commenters criticized each other for making unfounded assumptions, and a few vowed to never buy anything from the companies and urged others to join a boycott.
"Everybody is bad-mouthing each other," Mike Meier, the CEO and co-founder of M+M, said yesterday in a telephone interview from his head office near Denver. "Last month, I was almost at the point of saying, 'You know what, screw it, we're not bringing guns into Canada.'"
 (Update, Nov. 9: See responses to this article on CanadianGunNutz and Reddit.)
North Sylva
North Sylva, Canada's biggest independent firearm distributor, first approached Meier about the rifle when he introduced it at SHOT Show 2013, and has been in regular contact since early 2015, he said. At first it simply involved checking in every six months or so, he said.
"They are one of the guys who behaved the most professionally through all these circumstances," Meier said. "They're one of the most-businesslike people we've been dealing with."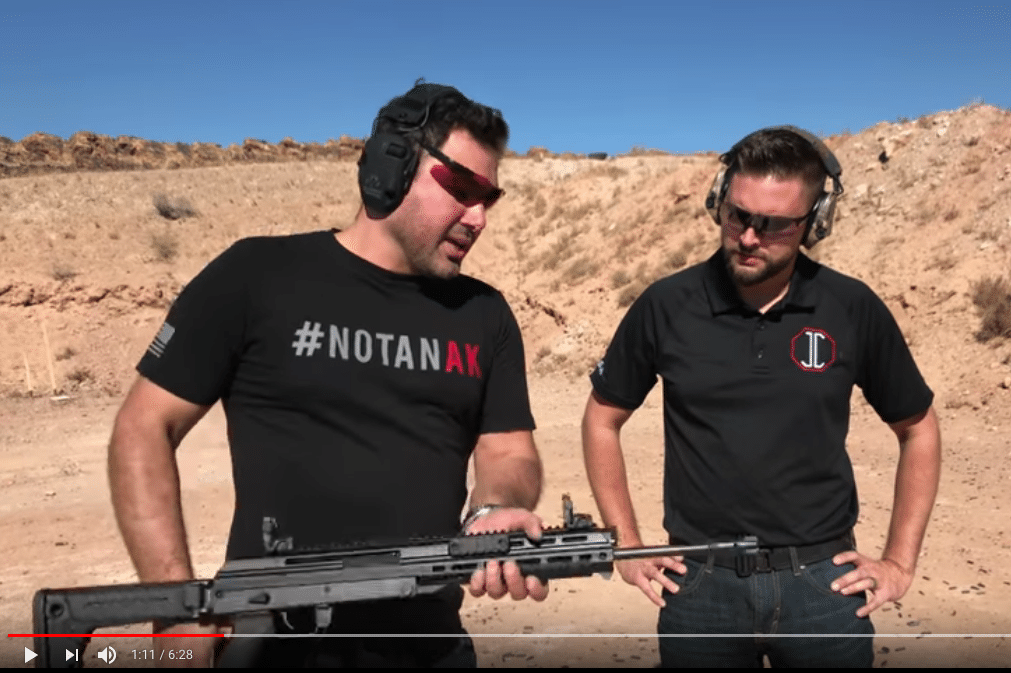 'Small Amount' Initially
"We've been in contact with them from the beginning," Dickson Ly, who manages social media for North Sylva, said today by telephone. The company, which will distribute the M10X-DMR to stores across Canada, wasn't involved in getting the police classification, he said.
Meier declined to say how many rifles he expects to sell in Canada, and said North Sylva agreed to buy all of M+M's available capacity. Ly said arrivals will begin slowly until the manufacturer ramps up production and streamlines export procedures.
"We don't really have an exact number at this point," Ly said. "There's going to be a small amount coming into the country initially. They're not going to be in a large amount in the first initial deliveries."
Upgrades, Price
The M10X-DMR takes inspiration from the AK-47, the world's most-popular rifle. The semi-automatic gun is chambered in 7.62 mm x 39 mm, uses AK-47 magazines, has a Magpul Zhukov-S folding stock, Magpul M-LOK fore-end and a 47.2 cm (18.6-inch) barrel. (See videos of the standard M10X here (last week) and here (2 years ago), and a review in the Dec. 2017 edition of Small Arms Review here or here.)
Meier, who designed the rifle and co-founded M+M, said the gun was entirely developed, engineered and manufactured in the U.S. and will include hundreds of dollars in improvements over the existing M10X.
M+M suggests a retail price for the M10X of US$1,249, equivalent to $1,595 at today's exchange rate, almost $150 more than the price quoted by Wanstalls. The upgrades for the M10X-DMR include a Hogue grip, polished trigger mechanism, quick-release charging handle, and a new, short-throw, smooth safety lever, the CEO said.
Meier said exporting the firearms adds costs, but he wanted to keep the gun below $2,000. He had planned to announce the specifications and pricing around SHOT Show 2018 in late January, he said, expecting deliveries in early February.
'So Upset'
"This is why we were so upset that somebody jumped the gun, and even offered it below the price in the U.S.," Meier said. "We were trying to do a controlled launch with all the information, and this is affecting our business. In the U.S., this would have led to a lawsuit."
CanadaAmmo.com, an online retailer based near Vancouver, said Oct. 25 that it imported the M10X into Canada, submitted it to the RCMP and obtained its "Non-restricted" status. The company, whose first available post about the M10X on CanadianGunNutz dates from two years ago, also said it had an "exclusive distributor agreement" with M+M. Chris Youngson, the owner, declined to comment for this article.
Wanstalls said yesterday on CanadianGunNutz that it had confirmed the price and timing with M+M before its price announcement on Oct. 7.
'Extremely Frustrating'
"This has been an extremely frustrating experience for us as we are accustomed to conducting business in a straight forward and ethical way," Wanstalls said on CanadianGunNutz on Oct. 26. "You, our customers have our most sincere apologies for our poor choice in partnership with M+M."
"I have no intention of bringing these rifles in under the current management," Craig Jones, who co-owns Wanstalls, said by telephone yesterday.
Meier said he has seen thousands of hateful messages on social media, as the companies blamed each other for the turmoil and as potential buyers jumped to baseless conclusions. Staff at CanadianGunNutz said Oct. 27 they intervened in discussions that violated their terms of use, locking some threads by dealers and deleting threads calling for boycotts.
"Everybody is blowing things out of proportion," Meier said. "The only place in the world where we're having a big argument like this one is Canada."
Related Information
© 2017 TheGunBlog.ca