Glock Cuts Pistol Prices in Canada, Leading to Industry Shakeup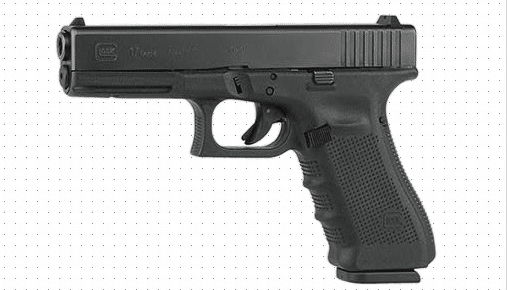 TheGunBlog.ca — Glock Inc. cut the prices of its pistols in Canada by about $100, boosting their appeal for buyers and leading to a shakeup in the firearms industry.
A Glock 17, the world's bestselling handgun, was listed at $780 at Al Flaherty's Outdoor Store in Toronto this week (and they sold out as this article was being written), compared with $899 previously. That's the lowest price on GunSale.ca, which compares more than 20 stores.
"As of March 1, we restructured our prices," James Cassells, who manages Glock's sales in Canada, said in a telephone interview yesterday. "We were able to bring our prices down."
Korth Drops Glock
Shooters will love the price cuts by the legendary gun brand. But the drop is also leading to a shift among the handful of Canadian firearms distributors, the largely invisible middlemen who ensure guns and gear get from the manufacturer's factory to your local store.
Korth Group Ltd., Canada's biggest Glock distributor, said it will stop carrying the Austrian company's pistols. AmChar Wholesale Inc. of Rochester, New York, will expand into Canada to replace Alberta-based Korth, Cassells said.
Love, Hate, Economics
Korth made the decision after calculating that the lower prices risked eroding profits beyond what was viable, especially if the Canadian dollar weakens further against the U.S. currency as some forecasters expect.
"Do I love the product? Absolutely. Do I hate to have had to make this decision? Absolutely," Korth CEO and owner Terry Korth said yesterday in a telephone interview. "It was strictly an economic decision. We want to make sure we part ways on good terms."
First Gun Purchase
If you bought a Glock from a gunshop in Canada in the past four years (as I did in 2014 for my first firearms purchase), it probably came from Korth's warehouse. When I visited the company two months ago, I saw the giant shelves of Glocks all neatly stacked and organized by model and ready to ship to stores.
Korth, based south of Calgary, is also the exclusive or largest Canadian distributor of Leupold riflescopes, Hornady ammunition, Kimber firearms and more than a dozen other products.
The company said it will continue to distribute the Glocks it has in inventory. It could take months for stores to sell guns they have in stock before they get new ones at lower prices.
Individuals, Police
The price drop for the U.S.-made handguns may fuel demand for Glock as new plastic-framed models from Beretta Holding SpA, Ceska Zbrojovka a.s. (CZ) and others arrive in stores. The cost of a Glock 17 in 9 mm is still higher than a Smith & Wesson M&P 9, which sells at Al Flaherty's for $699.99. The price gap is similar in the U.S.
Glock sells 4,000 to 5,000 pistols a year to private individuals in Canada, Cassells said. The company also equips about 80 percent of Canadian law-enforcement agencies, and a single order to a police department can total 5,000 handguns, he said.
"We left on very amicable terms with Korth," Cassells said. "They were a very good distributor for us. We're sorry to see them go."