RCMP Chief Interfered in Nova Scotia Investigation to Push Trudeau's Anti-Gun Agenda: Halifax Examiner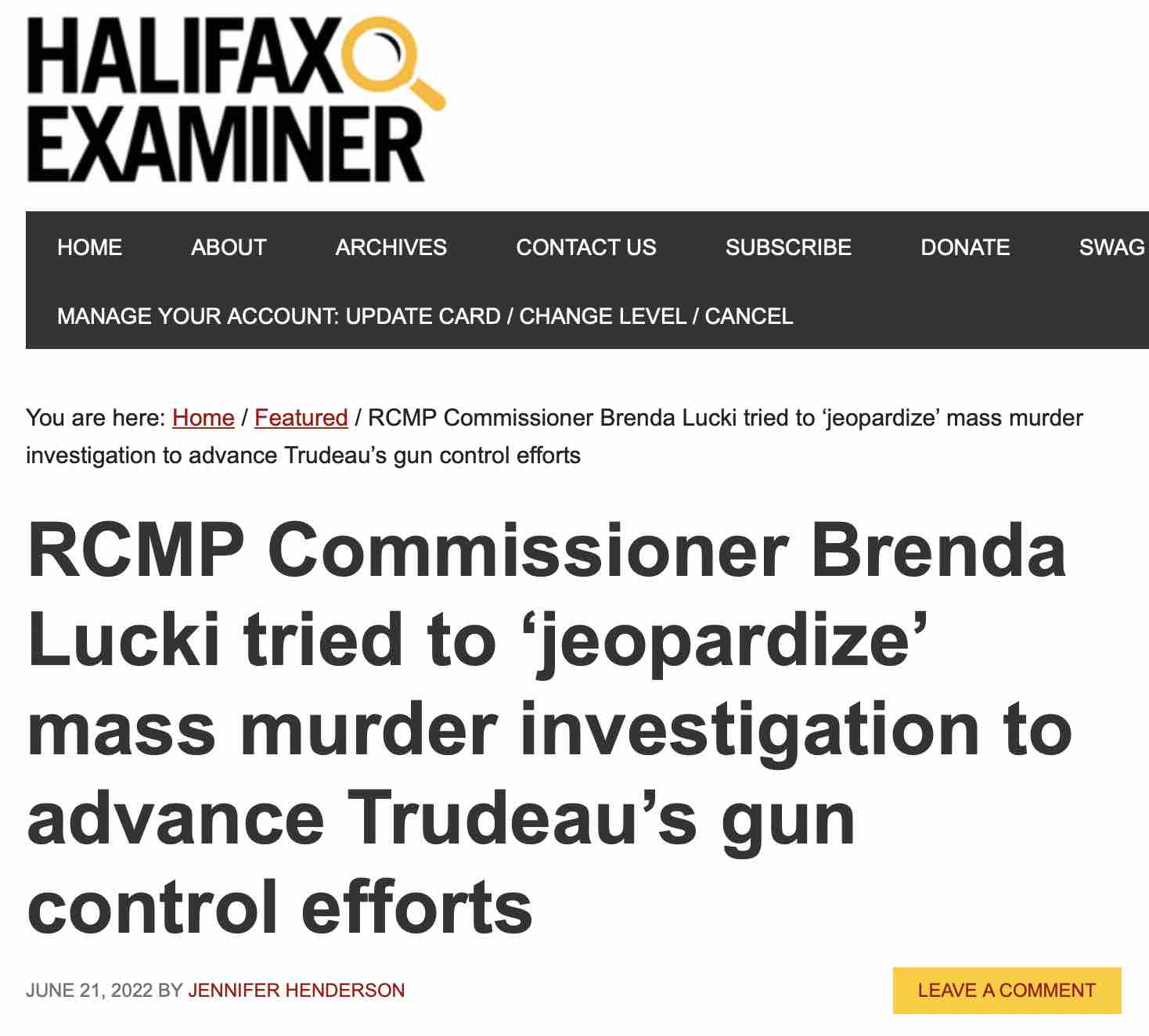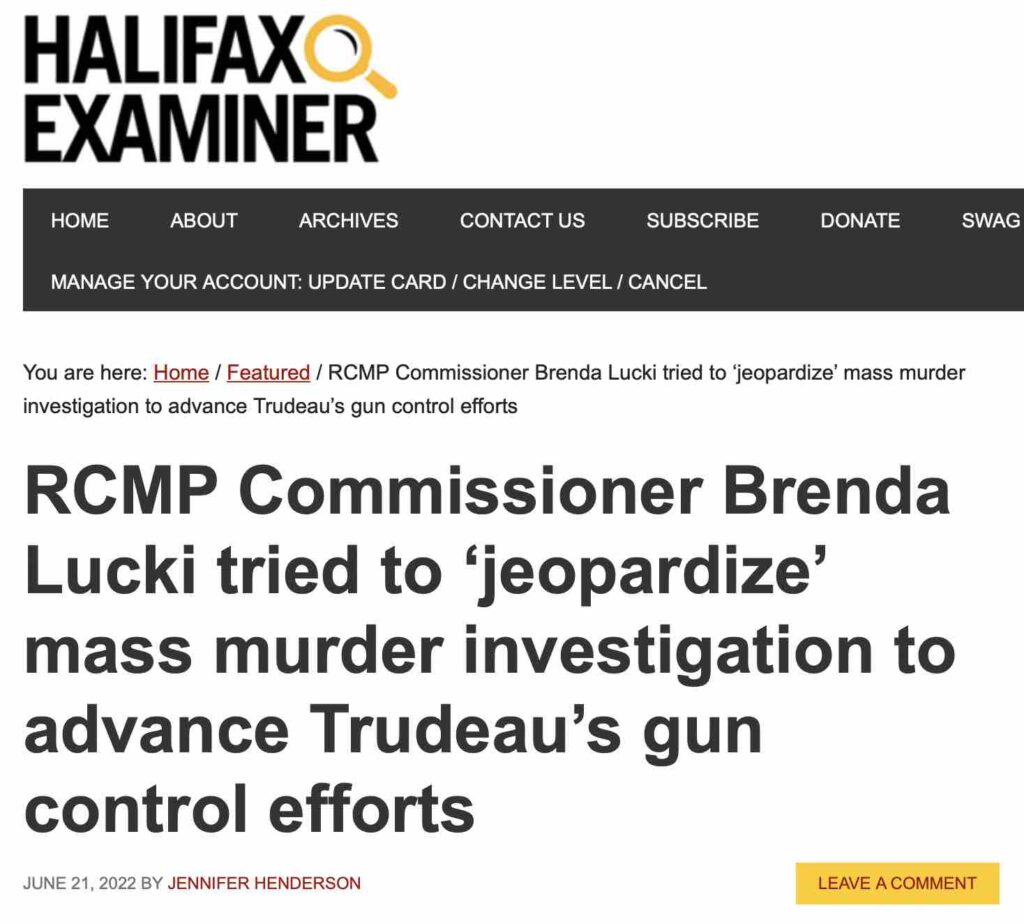 TheGunBlog.ca — The chief of the RCMP interfered in the investigation of the 2020 Nova Scotia massacre to push Prime Minister Justin Trudeau's anti-gun agenda, the Halifax Examiner reported today.
RCMP Commissioner Brenda Lucki told police investigators to reveal firearm details that they didn't want to disclose so as not to jeopardize their probe, the newspaper said, citing a report by the Nova Scotia Mass Casualty Commission.
Lucki's Promise to Trudeau and Blair
According to notes at the time by RCMP Superintendent Darren Campbell, the head of Criminal Operations:
The Commissioner said she had promised the Minister of Public Safety and the Prime Minister's Office that the RCMP (we) would release this information. I tried to explain there was no intent to disrespect anyone however we could not release this information at this time. The Commissioner then said that we didn't understand, that this was tied to pending gun control legislation that would make officers and the public safer.

—Source: Halifax Examiner, 21 June 2022
Mass Gun Confiscations
Less than two weeks after the Nova Scotia killings, and using them as a pretext, Trudeau ordered the mass-confiscation of many firearms owned by hundreds of thousands of government-licensed gun users and businesses.
He prepared the crackdown in secret with the RCMP.
Lucki Responds
TheGunBlog.ca invited the Ottawa-based RCMP to respond to the Halifax Examiner.
They replied with a statement by Lucki that said in part:
As a police officer, and the RCMP Commissioner, I would never take actions or decisions that could jeopardize an investigation. I did not interfere in the ongoing investigations into the largest mass shooting in Canadian history. It is important to note that the sharing of information and briefings with the Minister of Public Safety are necessary, particularly during a mass shooting on Canadian soil. This is standard procedure, and does not impact the integrity of ongoing investigations or interfere with the independence of the RCMP. I take the principle of police independence extremely seriously, and it has been and will continue to be fully respected in all interactions.

Source: RCMP Response to TheGunBlog.ca, Statement by Brenda Lucki, 21 June 2022
(For Members: See Lucki's full statement: Canada Gun Rights News: Week of 2022 June 20)
---
Related