Hipwell Lawyer Files 2,358 Pages of Evidence for Federal Court Fight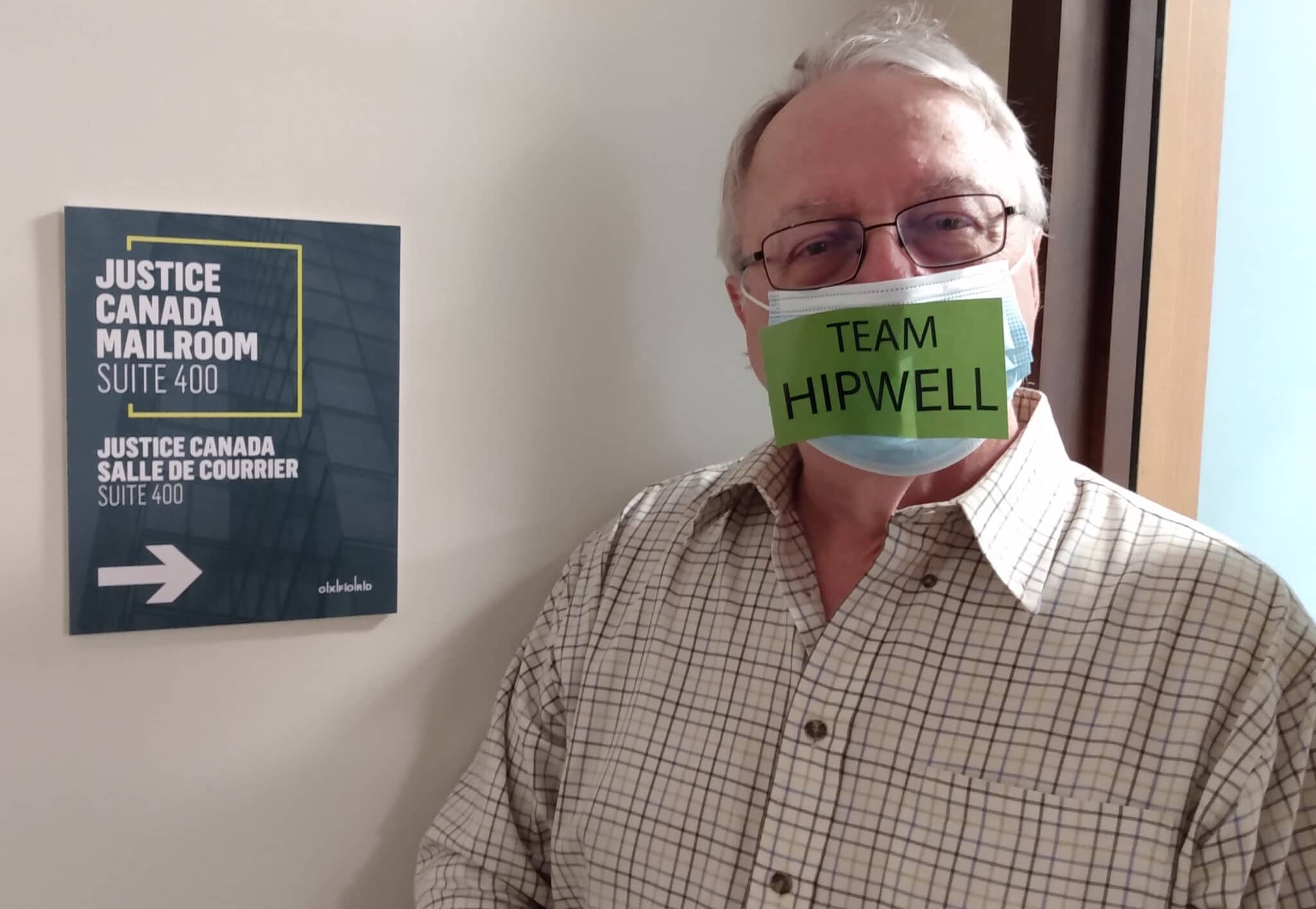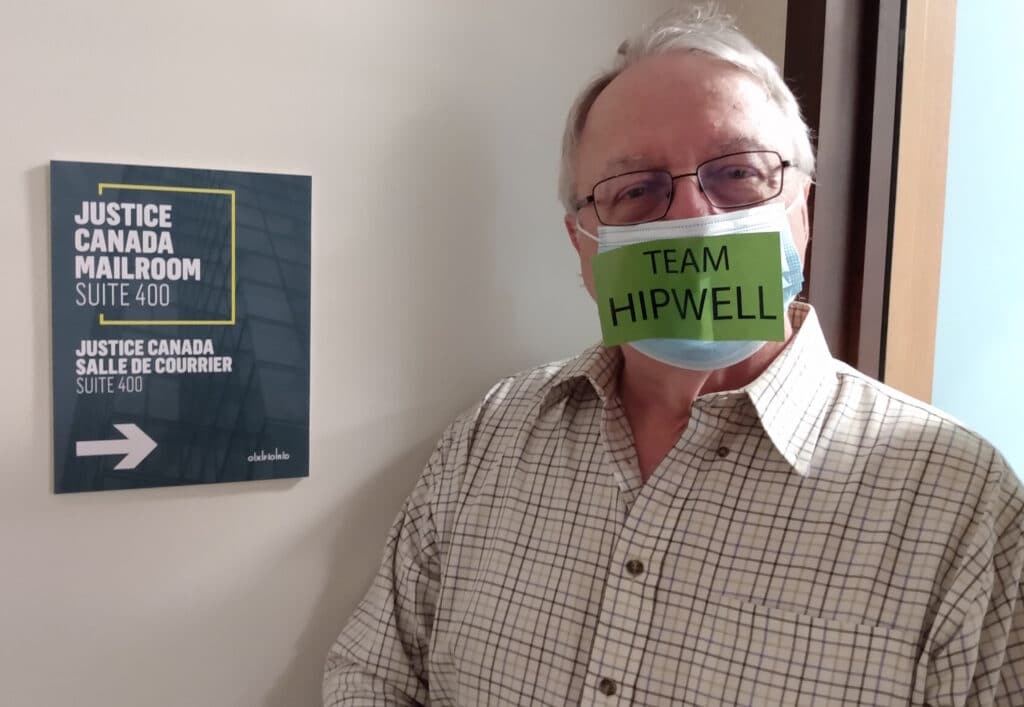 TheGunBlog.ca — The lawyer for John Hipwell, the founder of Wolverine Supplies Ltd., filed 2,358 pages of evidence today for their Federal Court fight to stop the Liberal Party of Canada's attacks against hunters, farmers and sport shooters.
"This is a historic moment: the evidence serving," Edward Burlew told TheGunBlog.ca in an exclusive interview as he pulled a briefcase with the files to the Department of Justice mailroom in downtown Toronto. "I'm ready to go to hearing."
'Team Hipwell' Face Mask
Burlew, who wore a face mask displaying "Team Hipwell," said the Wolverine founder was the first to file affidavits among the teams challenging the Liberal mass firearm confiscations in Federal Court.
Six cases have been filed, including one this week.
Burlew submitted evidence from 16 people, including Hipwell, and has more than a thousand pages yet to file. The affidavits aren't public.
Virden, Manitoba-based Wolverine is one of Canada's largest independent gun retailers and distributors.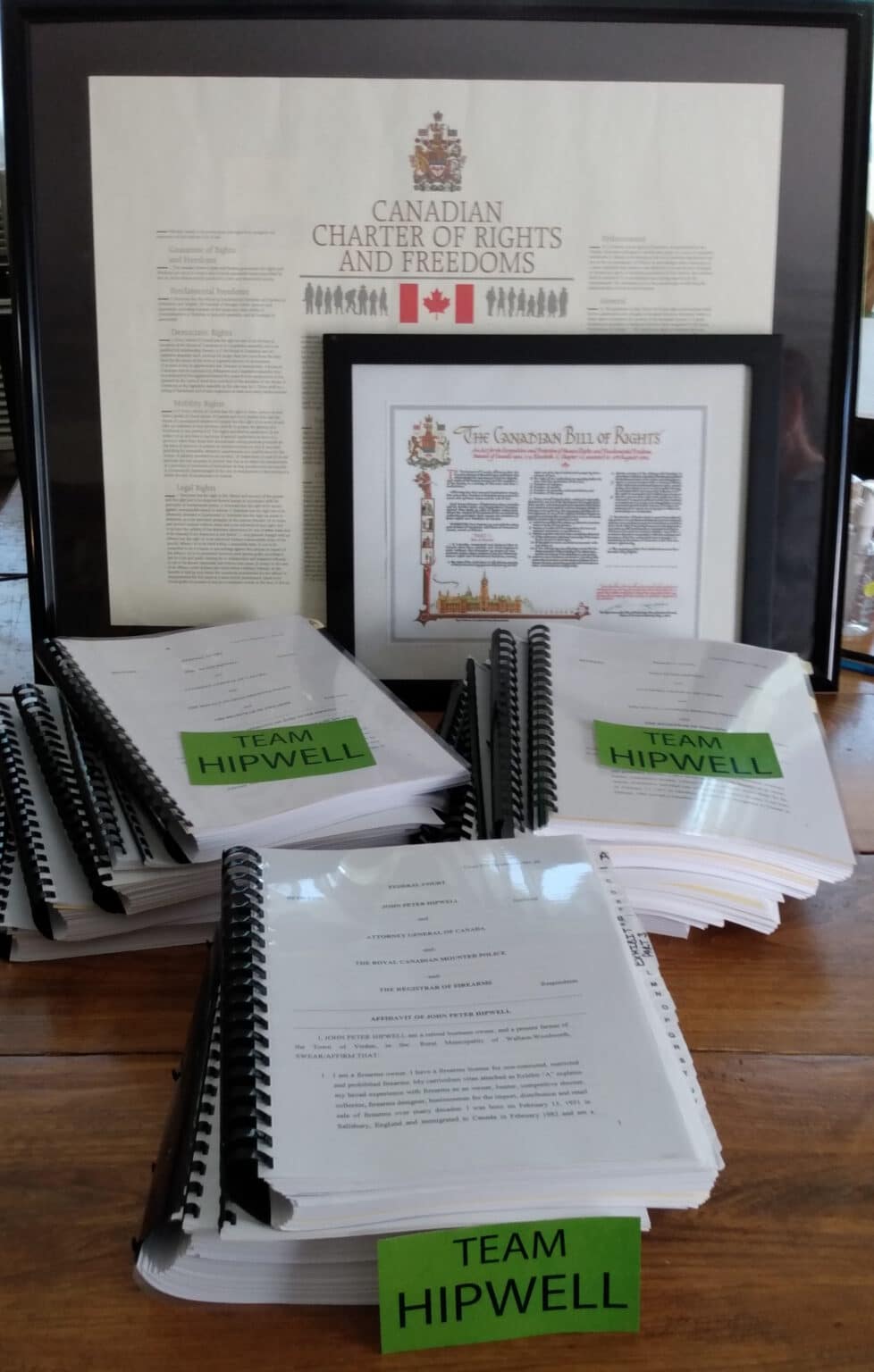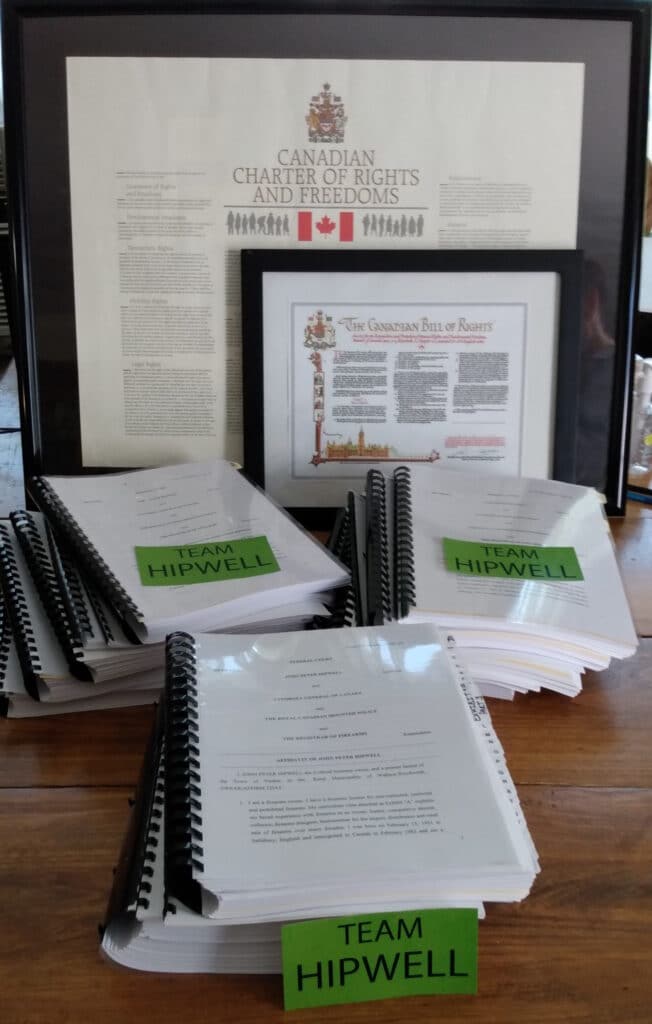 More Canadian Than Hockey
Private gun ownership is at the heart of Canadian heritage, culture and the economy.
More adults have a federal firearm licence than play hockey.
Millions of families and individuals own or use firearms for everything from protection, hunting and competition to recreation, collecting and education to investing and art.
Hunters and sport shooters contribute an estimated $8.5 billion to the national economy each year.
Support Hipwell Challenge
The editor of TheGunBlog.ca donated to several court challenges, including Hipwell's. Donate via Hipwell's GoFundMe.com.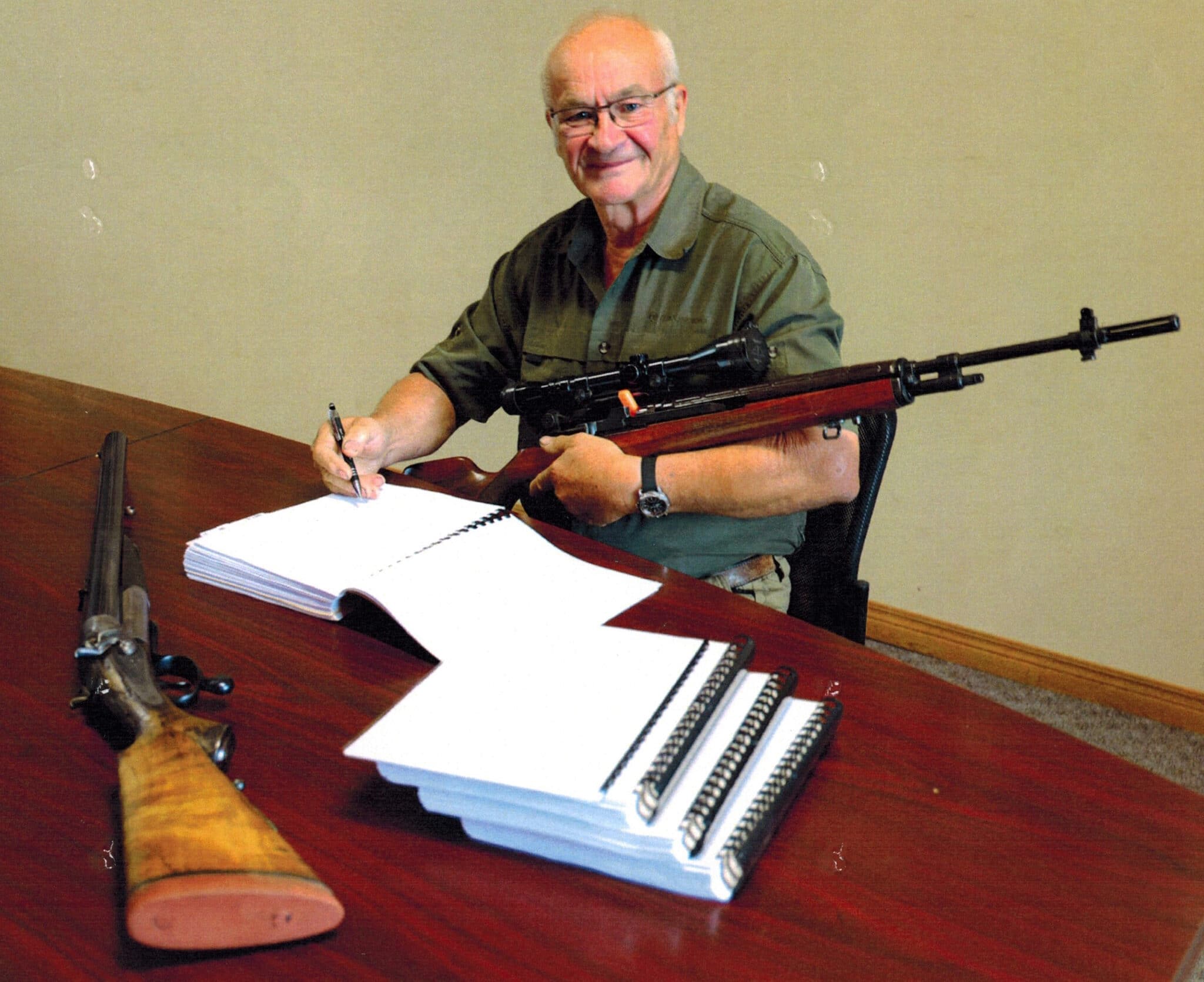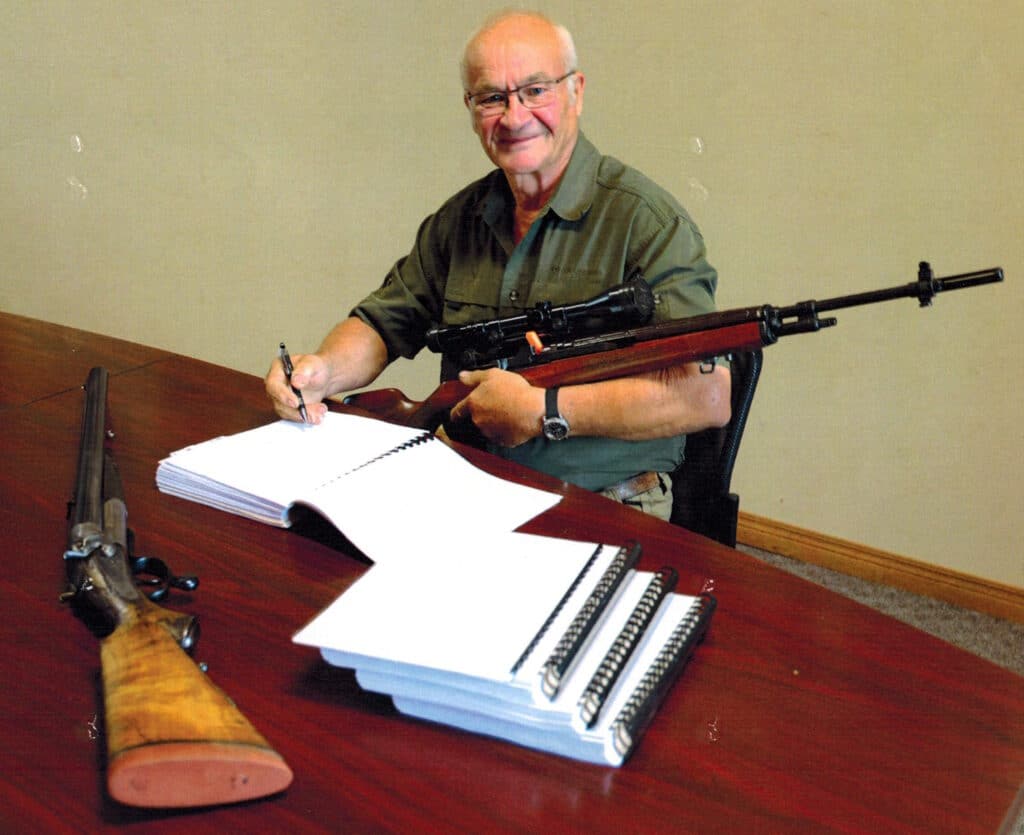 'Every Paragraph of OIC'
The Liberals, who prepared the confiscations in secret with the federal police, initiated their sudden and sweeping crackdown against honest citizens on May 1 through a so-called "Order in Council."
Many people have pledged to opt out of the forced surrender that violates fundamental principles of ethics, justice, governance and law.
The affidavits "cover every paragraph of the OIC," Burlew said.
'Expedite a Hearing'
"I submitted evidence to the Crown in an effort to expedite a hearing of all applications," Burlew told TheGunBlog.ca. "The applications are all going forward together, and the injunctions that are being asked for will not delay the meeting."
The Liberals targeted rifle and shotgun owners on May 1, and are going after handgun owners next.
They are also preparing what they call their "evergreen framework for gun classifications" to "quickly" prohibit anyone's gear anytime.
Federal Court Challenges: Summary Table
| Court Number | Date Filed (2020) | Lead Party | Lead Rep/Lawyer |
| --- | --- | --- | --- |
| T-569-20 | May 21 | Cassandra Parker | Solomon Friedman |
| T-577-20 | May 26 | CCFR | Michael Loberg |
| T-581-20 | May 27 | John Hipwell | Edward Burlew |
| T-677-20 | Jun 29 | Michael Doherty | Arkadi Bouchelev |
| T-735-20 | Jul 10 | Christine Generoux | Christine Generoux |
| T-905-20 | Aug 11 | Jennifer Eichenberg | Eugene Meehan |
---
Related
—
Correction: Corrects where documents were filed in headline, first paragraph and third paragraph.