Glen Motz Comments After Petition to Stop Bans Takes First Place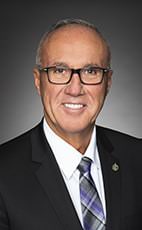 TheGunBlog.ca — Following are comments by Glen Motz, the Canadian member of parliament who sponsored Petition e-2341, after it surged to become the most-signed e-petition in House of Commons history.
More than 136,000 people have signed to stop the governing Liberal Party from using an executive order for mass confiscations against honest men and women. The petition asks the government to respect parliamentary democracy.
Motz, an Alberta MP with the opposition Conservative Party, made the comments to TheGunBlog.ca by e-mail today in response to our questions.
How does it feel to have the largest e-petition in Canadian history?
I am grateful to the more than 136,000 Canadians who have signed the petition, and honoured to help bring their voices to Ottawa.
But there is still a lot more work ahead to bring some common sense to tackling the crime issues and have the Liberals drop their misguided approach.
What does this signal? And can the Liberals ignore this petition?
The petition is just one part of the many organizations, Members of Parliament and individuals seeking to ensure that law-abiding Canadians are not targeted by governments for the actions of criminals and gangs.
When this many Canadians speak loud and clear it would be wise for the Liberals to heed their voice.
We have already seen some politicians like Mayor John Tory amend their direction based on intelligence and evidence from police.
I hope to continue to bring evidence to this conversation and leave the Liberals no room to mislead Canadians.
Update Jan. 31: Conservative Party press release
---
Editor's Note
The petition is open to citizens and residents of Canada.
Sign in two steps:
Enter your info on the House of Commons website.
Validate the confirmation e-mail. Check your inbox and spam/junk folder.
---
Related