TACCOM: Quick Peak at 'Mini SHOT Show' Before Tomorrow's Opening
TheGunBlog.ca — Gun stores from across Canada and gun makers from around the world were setting up their display booths this evening for tomorrow's opening of TACCOM, the Tactical & Competitive Shooting Sports Show.
Firearms Outlet Canada Inc., the organizer, is transforming the industry with an exhibition that feels like a small version of SHOT Show, the world's biggest trade expo for the firearm industry.
TACCOM will have 100,000 square feet of displays focused on new guns and gear, making it Canada's first and largest show of its kind.
Fred Pellegrino, the owner of Firearms Outlet Canada, is advertising the event on social media and holding it in the main hall of a major convention centre: the International Centre near the Toronto airport.
Unlike SHOT Show, which is reserved for firearm-industry professionals and media, TACCOM is open to the public, and open to all ages.
TACCOM differs from hundreds of public gun shows across Canada that take place in community centres or small exhibition spaces, aren't widely advertised, and resemble flea markets selling mainly old products.
TACCOM runs Sept. 6-8.
"It's a mini-version of SHOT Show," Pellegrino told TheGunBlog.ca today as he walked the show floor during setup. "We're equipped with staff, security, everything — to take 20,000 people over the weekend, easily."
TACCOM: Visit Canada's Tactical & Competitive Shooting Show
More Highlights
TheGunBlog.ca is offering a TACCOM discount on our Canadian Gun Owners Guide to Election 2019. See below.

The world's biggest firearm brands are present at TACCOM, including Glock, Remington, FN Herstal, Heckler & Koch, CZ and Mossberg

Seminars, presentations and panels.

Nicolas Johnson, the editor of TheGunBlog.ca, will be on two panels on the main stage: Saturday at 4:30 p.m. and Sunday at 3 p.m. Come say Hi!


Nightforce Optics, one of the largest exhibitors at TACCOM, brought its SHOT Show booth, Pellegrino said.

Wolverine Supplies, one of Canada's biggest independent firearm importers, wholesalers and retailers, also has a big booth.

Rampart International will be showing a new red-dot sight by Aimpoint and a new pistol light by Streamlight

.

Movie Armaments Group is displaying over 200 machine guns, including the quad-gun at the end of the movie Polar (spoiler alert).

Canada's three main gun-rights associations all have booths: the Canadian Shooting Sports Association, the Canadian Coalition for Firearm Rights, and the National Firearms Association

Two airsoft ranges and a paintball range
Photos of TACCOM During Setup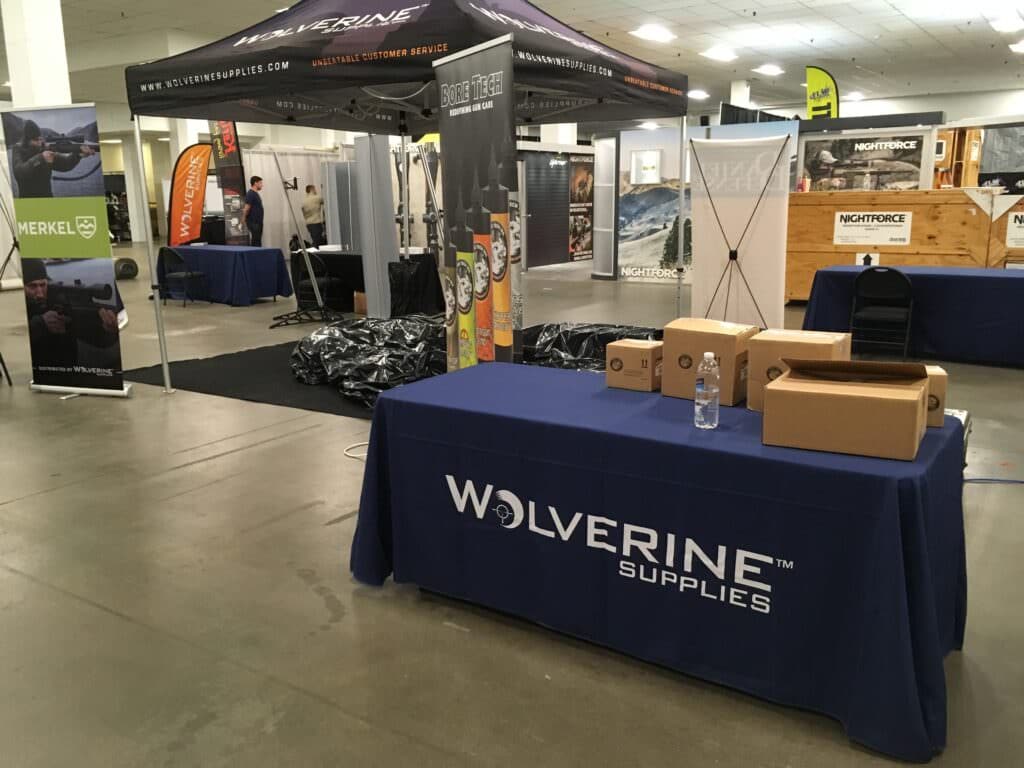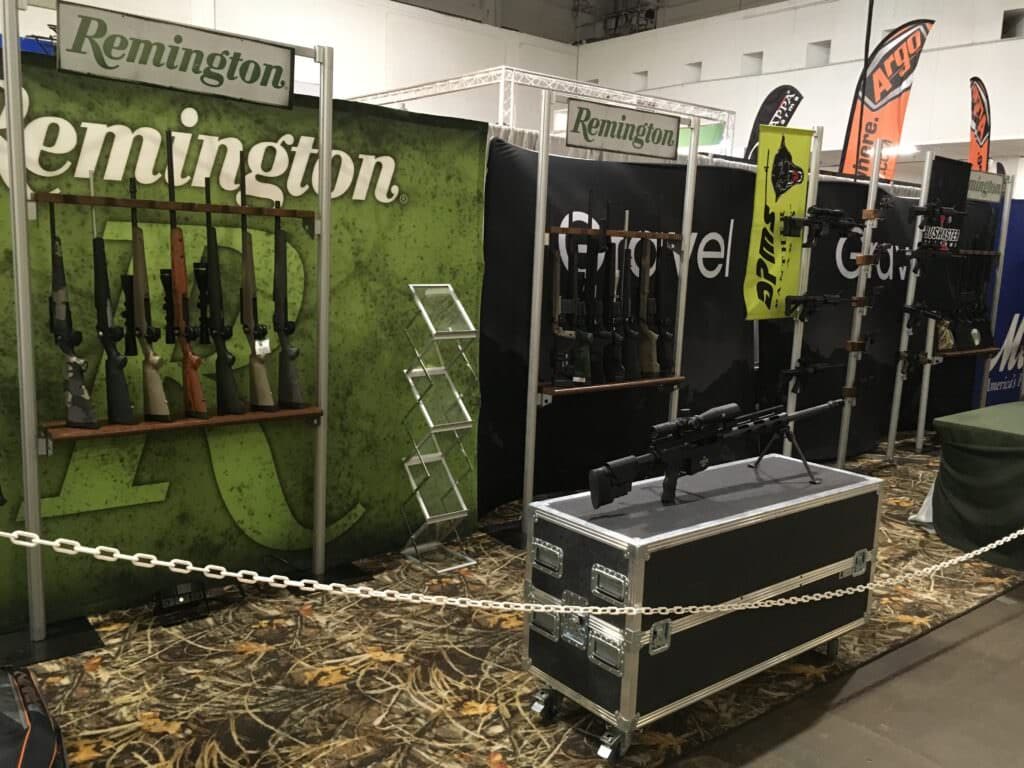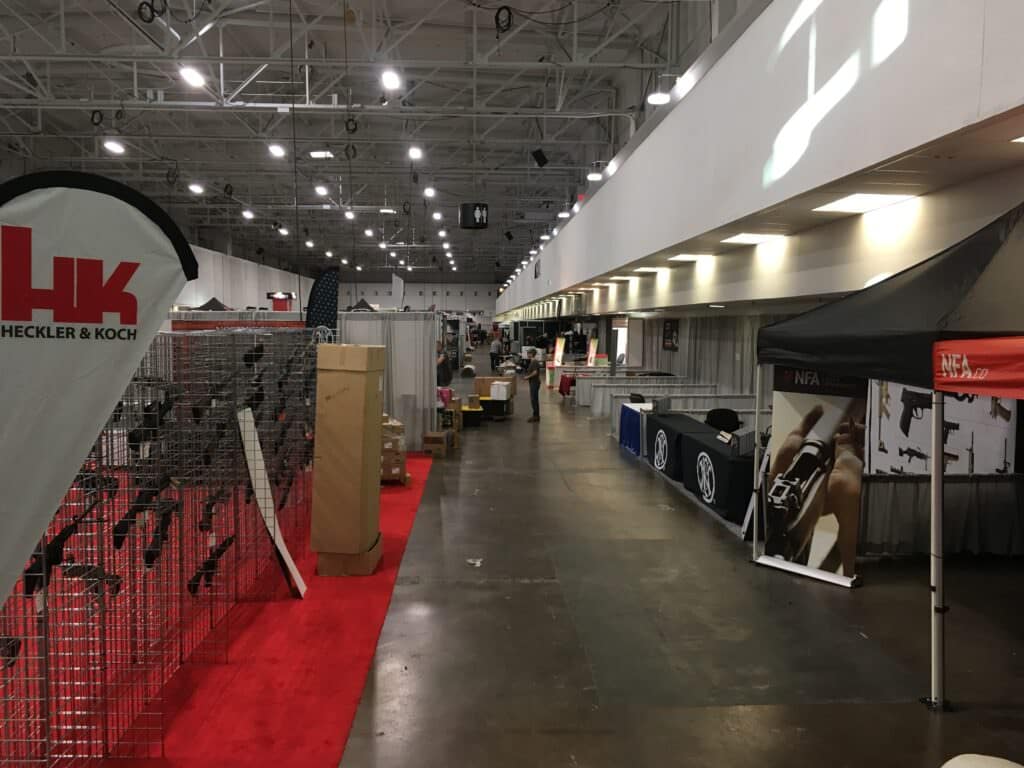 Here at TACCOM as they set up for Canada's largest Tactical & Competitive Shooting Sports Show starting tomorrow.

Like a small SHOTShow. pic.twitter.com/n0dQPSFtqL

— TheGunBlog (@TheGunBlog) September 5, 2019
---
Our New Book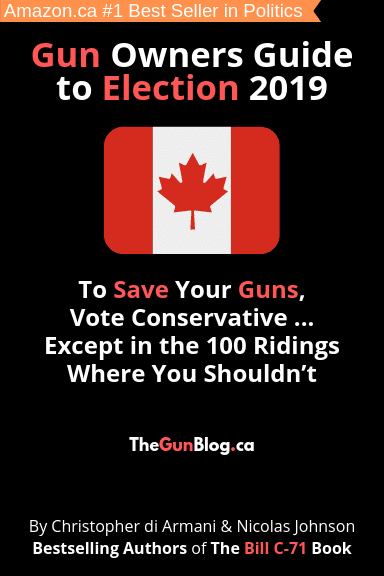 Amazon Kindle eBook: $7.99 vs. $9.99 (20% off during TACCOM)
More formats

Kindle eBook and Paperback: Amazon.ca
eBooks: Kobo, Nook, Apple iBooks

Subscribe below for updates and alerts
© 2015 - 2020 TheGunBlog.ca