Toronto City Councillor Files Motion to Ban Handgun, Ammo Sales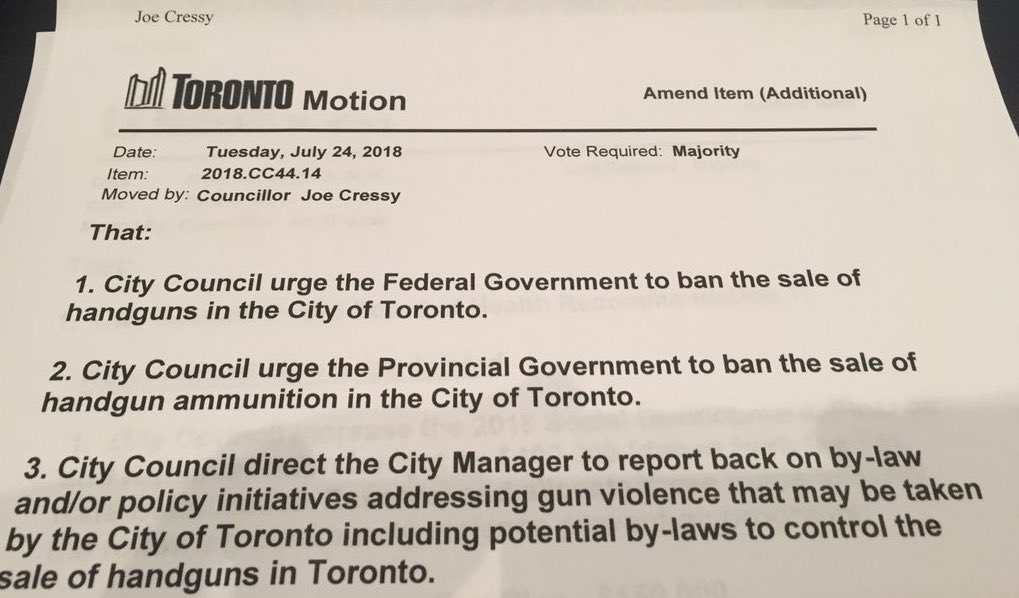 TheGunBlog.ca — Toronto Councillor Joe Cressy filed a motion today asking the governments of Canada and Ontario to ban selling handguns and handgun ammunition in the country's largest city, home to 100,000 licensed firearm owners and more than 5,000 police.
Cressy, whose downtown electoral district includes the University of Toronto, Chinatown and the King Street West entertainment district, submitted the motion to city council today, he said this morning on Twitter.
He wasn't available for comment when the TheGunBlog.ca contacted his office this afternoon.
Toronto residents can contact him respectfully at: +1 (416) 392-4044 or by e-mail: [email protected] .
Toronto is home to about 100,000 federally licensed hunters, recreational shooters and competitors, more than 5,000 police and thousands of armoured-car guards.
Several other councillors called for handgun bans or suggested they would be favourable, including Janet Davis, Neethan Shan and Ana Bailao.
Some of my real-time coverage on Twitter (no account required to view):
https://twitter.com/TheGunBlog/status/1021869839063965696
Alongside with the proposed $30 million investment into community violence prevention programs, here's my motion calling on the Province and the Feds to ban the sale of handguns and handgun ammunition in Toronto. pic.twitter.com/ajhRTMWUUB

— Joe Cressy (@joe_cressy) July 24, 2018
(Correction 15:50 Toronto time: Corrects headline and first paragraph to show proposed ban is for handgun and ammo sales.)
© 2018 TheGunBlog.ca
---
The most important part of gun rights isn't "gun," it's "rights."
---