CSAAA Show: BCL-102, Bowmac, Little Beaver, Vortex, WK180-C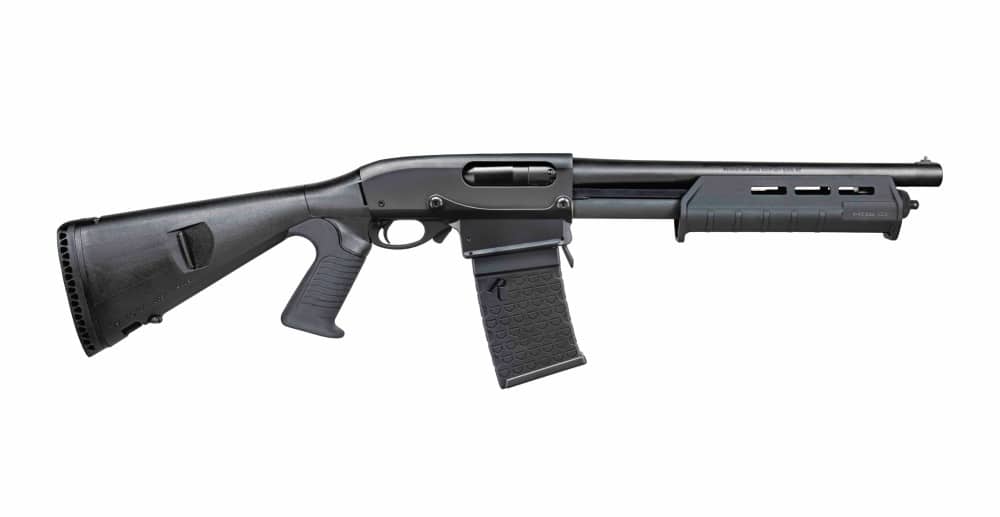 TheGunBlog.ca — Following are highlights from the Canadian Sporting Arms and Ammunition Association's trade show in Ottawa last month.
Canada's largest distributors of guns and shooting, hunting and other gear displayed their products at the industry event on Feb. 11-12, next to inventors, entrepreneurs, manufacturers and their representatives.
The show is aimed at retail stores. It offered a chance to take the pulse of the market, see the newest gear, and meet men and women from across the industry.
Many small and large exhibitors that were present aren't listed here, including Mossberg and Vista Outdoor.
TheGunBlog.ca was invited as media. See disclosures.
---
Bowmac Gunpar (Ontario)
The company, one of Canada's top-five distributors of guns and gear, is focused on shooting accessories more than firearms themselves, said Linda Conley, the owner and CEO. Based near Ottawa, Bowmac Gunpar caters more to independent retailers than major chains, she said. One of its specialties is ammunition-reloading supplies, such as powder, primers and bullets.
How's business? "In 2018 so far, we're ahead of last year," said Conley. "Hunting is getting quieter, but target shooting is exploding."
Many companies stocked up a year ago to avoid supply shortages in case new import restrictions took effect under Canada's Firearms Marking Regulations, scheduled for June 1, 2017. But not Conley. "I didn't ramp up my inventory," she said. "My gut was that it would be deferred." She was right.
Browning, Winchester (Belgium)
Browning, whose Canadian operations are based near Montreal, is one of Canada's biggest gun importers.
Browning and Winchester are the hunting and sport-shooting brands of Herstal Group, a manufacturer owned by the Walloon Regional Government in Belgium. Herstal Group also owns FN Herstal, the company's military brand.
Canward (Quebec)
The company sells several brands, including Windham Weaponry AR-15 rifles made in the U.S., Voere rifles made in Austria, and Rock Island Armory model 1911 pistols made in the Philippines. Canward is based in Drummondville, Quebec.
CapriCMW (British Columbia)
The British-Columbia-based insurance broker promotes Firearm Legal Defence, a policy geared to Canadian shooters. It's the policy recommended by the Canadian Shooting Sports Association. Five percent of revenue is re-invested in youth programs, said Zach Schwingenschloegl, a broker.
CapriCMW also offers insurance to firearm businesses, such as independently owned stores and ranges. The number of clients has risen from 9 to 56 recently, as other insurance providers refuse to insure firearm-related companies, he said.
"I love working with owner-operators," Schwingenschloegl said.
Gravel Agency (Quebec)
The company is based in Quebec City and imports and distributes brands including Böker, EOTech, Magpul Industries, Marlin and Remington Outdoor.
Remington filed for bankruptcy protection on the second day of the CSAAA Ottawa show, and Gravel is optimistic that the manufacturer will emerge with stronger finances.
Gravel won't be importing the Remington TAC-14 shotgun with a 14-inch barrel.
Little Beaver Gen II: The company will be selling a shotgun based on the Remington 870 DM magazine-fed shotgun with a 14-inch barrel (Photo at top of this article). Features include a Mesa Tactical Urbino stock and pistol grip, and a Magpul fore-end. It will sell at $879-$899.
Martin Gaudet (Quebec)
Gaudet was demonstrating his Viper Coil self-coiling, tangle free bungee cord.
The first time I met Gaudet, at the CSAAA's a range day last June, he was showing off his Falcon Strike anti-recoil butt pad that he says diminishes recoil more than LimbSaver or Remington's SuperCell. I experienced the difference.
Gaudet is based in Bainsville, Ontario.
Outdoor Escape Sales (Ontario)
The company, based near Ottawa, is run by Chris Weidenfelder. He represents manufacturers including Blaser (rifles), Desert Tech (rifles), Quaker Boy (game calls), Real Avid (firearm tools) and Zev Technologies (Glock parts and customizing).
SFRC (Ontario)
SFRC is the exclusive distributor of the new BCL-102 rifle in .308 Winchester that takes AR-10 magazines and is classified "Non-restricted."
Top seller: It's one of SFRC's top-selling products and orders are coming in so fast that there's a four-month wait, said Ryan Harriman, the owner. He expects to sell about 3,000 a year.
Black Creek Labs, the manufacturer, is building about 10 of the firearms a day and expanding production capacity every month, Harriman said. A problem with gas rings in the first batch was fixed, he said.
What's next? A 5.56 NATO version is coming in early summer and will sell for about $1,449, a 9 mm version is coming in the fall, and other calibres will be added over time, e.g. .243 Winchester, 6.5 Creedmoor, 7mm-08, and others.
Some barrels are being made by International Barrels Inc.
Calibre magazine published a detailed review last year in Volume 5, Issue 6, that included the fascinating story of the gun's origins and how it obtained the "Non-restricted" label.
Task Force Targets (Ontario)
Jody Mitchell, a retired captain with Canada's Joint Task Force 2 elite military unit, supplies tactical targets to Canadian special forces and police, U.S. military and police, including the FBI.
He runs the company from home with his wife and sells close to 500,000 targets a year. He's now starting to sell them to individuals, stores and clubs.
The targets measure 23 inches by 35 inches and come in different patterns for different drills and sighting in. They come in standard paper, waterproof paper or a polyfoam backing.
Watch him present the targets in this video.
Tenda Canada (Ontario)
See my interview with the CEO of one of Canada's largest and fastest-growing independent gun stores.
That Hunting Store (Ontario)
How can you beat the name of That Hunting Store, south of Ottawa.
North American Hunting Supplies (Alberta)
You could hear the company's Streetwise Barbarian Stun Baton combination flashlight-stun baton crackling from across the room.
Vortex Optics (U.S.)
Reginald Wales is a retired Canadian army corporal who fought overseas and won the Argyll Cup Sniper Marksmanship Trophy at Milcun Training Centre in 2015 and 2016. He's a technical field advisor for Vortex in Canada and teaches people how to run their scopes.
What does he do to win?
"It's not because I'm a better shooter," Wales said. "I'm not. It's because I know how to manipulate the optic."
Wales offered me his book, The Ultimate Optics Guide to Rifle Shooting: A Comprehensive Guide to Using Your Riflescope on the Range and in the Field. I'm an optics newbie, and it looks exactly like what I need.
He's now working on a second book that will serve as the basis for training at Vortex USA's shooting school: Operational Tactical Optics Program, he said. He has refined the OTOP from training military and police.
Featured Products
Razor HD II, 1-6×24: Popular with police in several Canadian cities and U.S. special forces, he said. MSRP USD 2,000.
Crossfire, a $299 red dot sight that resembles an Aimpoint T-2, aimed at AR-15 rifles. (Firearms Outlet Canada is offering it this week for $200.)
Tips
Cheapest way to increase accuracy? Install a bubble level properly, Wales said.
Good people/places in Canada to learn how to run a scope? Wales recommends Mike Brake and Milcun Training Centre.
Best style of scope for shooting moving targets at unknown ranges, first or second focal plane? "If I had to go to war, I would use a second focal plane hands down because there's much more flexibility with the unit," said Wales.
Wolverine Supplies (Manitoba)
The company is a large gun importer, distributor and retailer based in Virden, Manitoba, near Saskatchewan.
The company is now the official Canadian warranty centre for CZ.
Their Wolverine Days last June attracted 850 people from around the country to two days of testing firearms.
They have several new "Non-restricted" rifles for sale, or being planned:
WK180-C: Rifle in .223 Wylde, takes standard AR-15 magazines, awaiting RCMP classification, expected to be "Non-restricted," retails for $995. Demand is on fire: More than 1,000 people ordered one in the first 75 hours, and orders now exceed 1,700.
WR762: Rifle in 7.62 Soviet, based on the CZ 858 with a new receiver, "Non-restricted," $1,250-$1,499.
© 2018 TheGunBlog.ca