Christmas Gift Ideas for Canadian Gunnies, Bribery Edition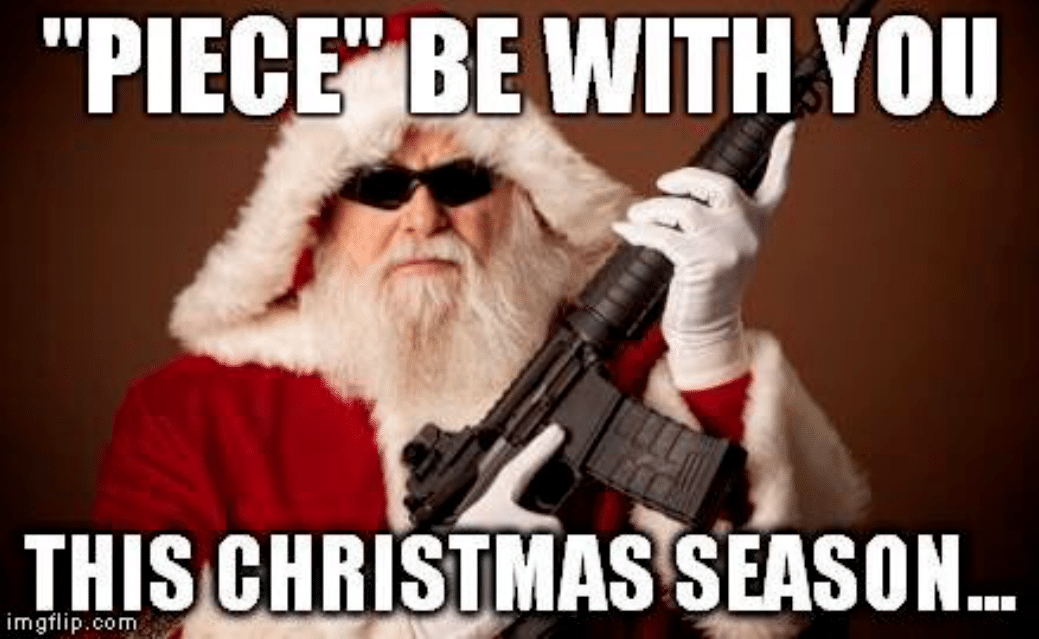 TheGunBlog.ca — Looking for a Christmas gift for someone who doesn't have a gun licence? Here are a few ideas for Canadian shooters and hunters. Some of them have strings attached.
The ideas are pretty simple, a mix of generous giving that will bring joy, plus a light sprinkling of bribery incentives. Because the best way to advance our rights is to expand the community of people who value them.
---
Dear _____,

Merry Christmas!

You know that gun you like to shoot? It's yours as soon as you show me your firearm licence. I'll help you in any way I can.

Peace and Love,

Santa Claus
OR
Dear _____,

This card is worth $___ in guns and gear at Oscar's Outdoors. It's yours as soon as you get your firearm licence.

Merry Christmas!

Santa Claus

P.S. Charlie is holding a spot for you next weekend.
OR
Dear _____,

For your present this year, I'm inviting you to the shooting range. How about Wednesday?

Merry Christmas!

Santa Claus
---
Why not give the gift after they pass the CFSC/CRFSC safety courses?
Because a lot of people pass the course, and never apply for the licence.
Why ask the gift recipient for a "Restricted" firearm Possession and Acquisition Licence?
Options. An RPAL opens more options for what you can buy and own than a "Non-restricted" licence. A lot of the newest, funnest activities require "Restricted" firearms, such as handguns and AR-15 rifles.
Incentives. It's a tiny mental and logistical step to do the extra training for a "Restricted" licence when you've got the momentum of having just completed the "Non-restricted" course. It can be a huge hurdle to restart the process later, which is why many people don't.
Interests. The more of us have RPALs and the objects they allow us to own, the more likely governments are to try and keep us happy.
Merry Christmas, no strings attached.
© 2017 TheGunBlog.ca