SHOT Show 2017: Meet the MK36H Rifle, Part M14, Part AR-15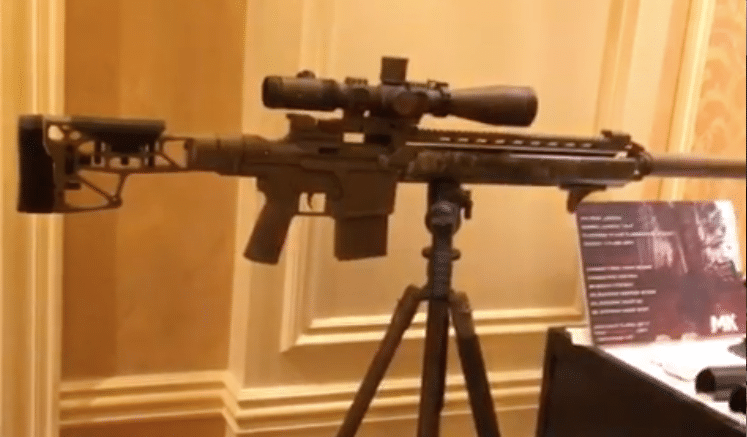 You'd think someone would have long ago built a firearm that combined two of the most popular U.S. rifle designs, the M14/M1A and the AR-15. Apparently not, until now.
Texas-based Osprey Armament says its MK36H rifle is the first. Three years in development, the rifle is chambered in .308 and uses the action, barrel and operating system of the M14/M1A, with the safety lever, magazine release and other components from the AR-15.
That means AR-15 shooters will experience the same functionality and muscle memory that they're used to, the Osprey rep said at the company's stand at SHOT Show 2017.
You can watch the rep present the rifle in a 1-minute video I filmed with my phone. At time of writing, the website doesn't show the rifle or technical details.
This model is being advertised as a hunting rifle, hence the "H" in the name. The rifle comes with a folding stock and weighs less than 8 pounds (3.6 kg). Osprey plans to have it available in March for about USD 4,000 (CAD 5,300).
© 2017 TheGunBlog.ca