'Stop With This Gun-Control Crap, Because It's Getting People Killed' – Colion Noir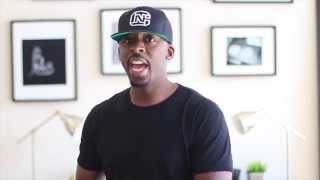 Colion Noir's YouTube rant following last week's murders and suicide by a shooter in a cinema in Lafayette, Louisiana, is an edgy and compelling recap of why gun laws backfire.
This guy is awesome. Smart, poetic, stylish, savvy and provocative.
He says what logical, rational adults already know, and what hysteria-driven politicians disregard: "Bad guys" ignore the law. Restrictive gun laws are murderous because they lead to a false sense of security ("That Gun-Free Zone sticker means we're safe."), and they disarm "good guys" who might have used their guns to save lives.
"There isn't a background check, high-capacity-magazine ban or gun-free zone on the planet that's going to stop an evil person from being evil," Noir said in his 2-minute video of July 27. "More laws only work on people who are willing to obey them … Stop with this gun-control crap, because it's getting people killed."
I hope Canadians remember this as we head to the polls in a few months to elect our next government. The Liberals and NDP want more restrictive gun laws, including bans on certain firearms and ammunition. As far as I'm aware, the Conservatives don't.
© 2015 TheGunBlog.ca