Court Win: Shooting Range Fights CFO's Abuse of Authority (Video)
TheGunBlog.ca — In the first success of its kind and a significant victory for gun clubs across Canada, a court ruling this month showed that shooting ranges can fight overreach by the Chief Firearms Officer, and win.
Details
On September 01, the Court of Appeal of New Brunswick ruled in favour of Springfield Sports Club against the province's CFO.
'No Authority'
Justice Charles LeBlond found the CFO had acted outside the law in inventing conditions for Springfield to obey when the regulator approved the club's application to operate its range.
The CFO "had no authority to impose conditions on her approval of the Club's application," LeBlond said in his September 01 ruling.
Two other Court of Appeal judges agreed.
Why It Matters
It shows shooting ranges can fight CFO overreach and win.
Any of Canada's 1,245 ranges can now refer to this court precedent in their own challenge of CFO abuses.
Every province and territory has a Chief Firearms Officer, and many (but not all) of them act outside the law with arbitrary and unilateral conditions. Some, like the New Brunswick CFO, make requests that contradict the law.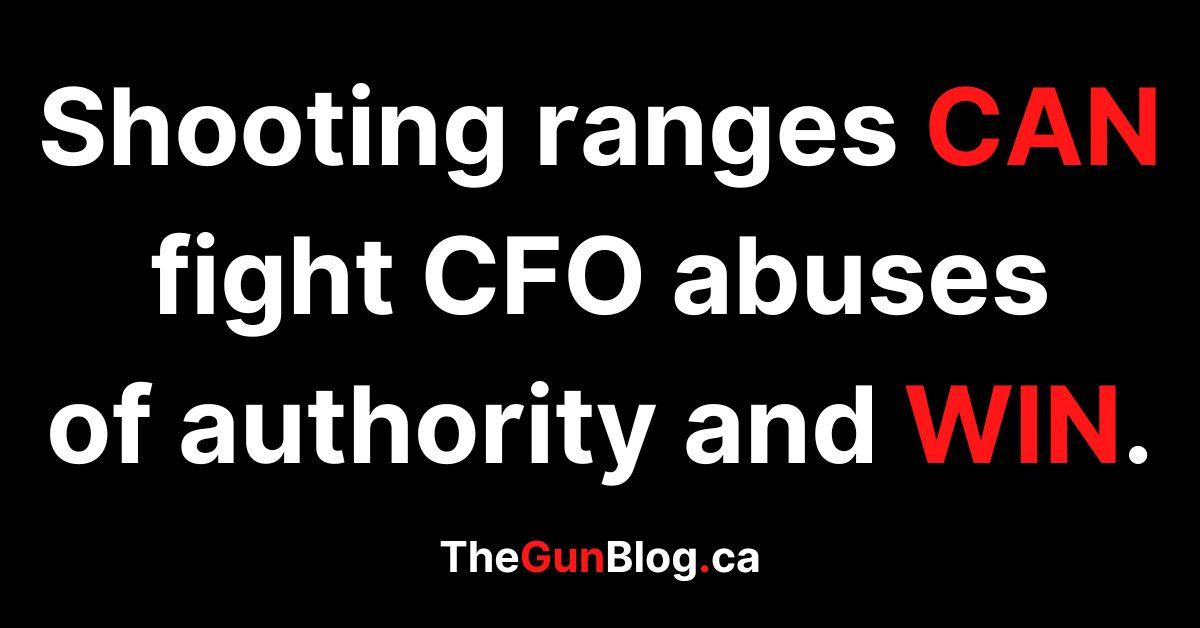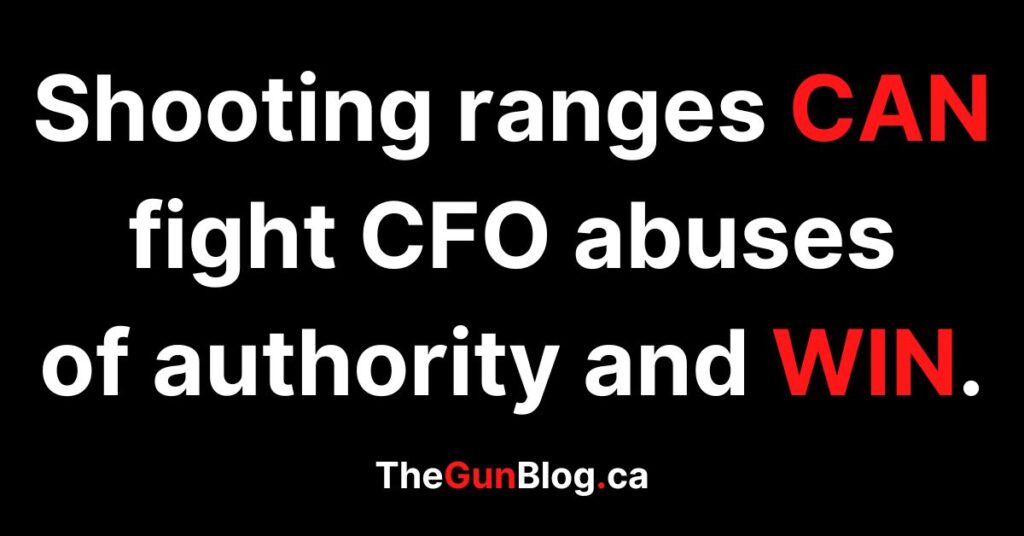 Springfield Comment
"We'd had enough, and we said it was time to fight back," Tim Kairns, the president of Springfield Sports Club, told TheGunBlog.ca in a video interview. "I'd love to help other people."
Appeal to Supreme Court?
If the CFO appeals the Court of Appeal decision, which followed two lower-court rulings, Springfield's case could go to the Supreme Court of Canada, Kairns said.
Get the full story: Watch our interview with Kairns.
Donate to Springfield's Legal Fund
Court of Appeal of New Brunswick Ruling (PDF)
---
Related