Canada Gun Licences Rise to New Record in 2021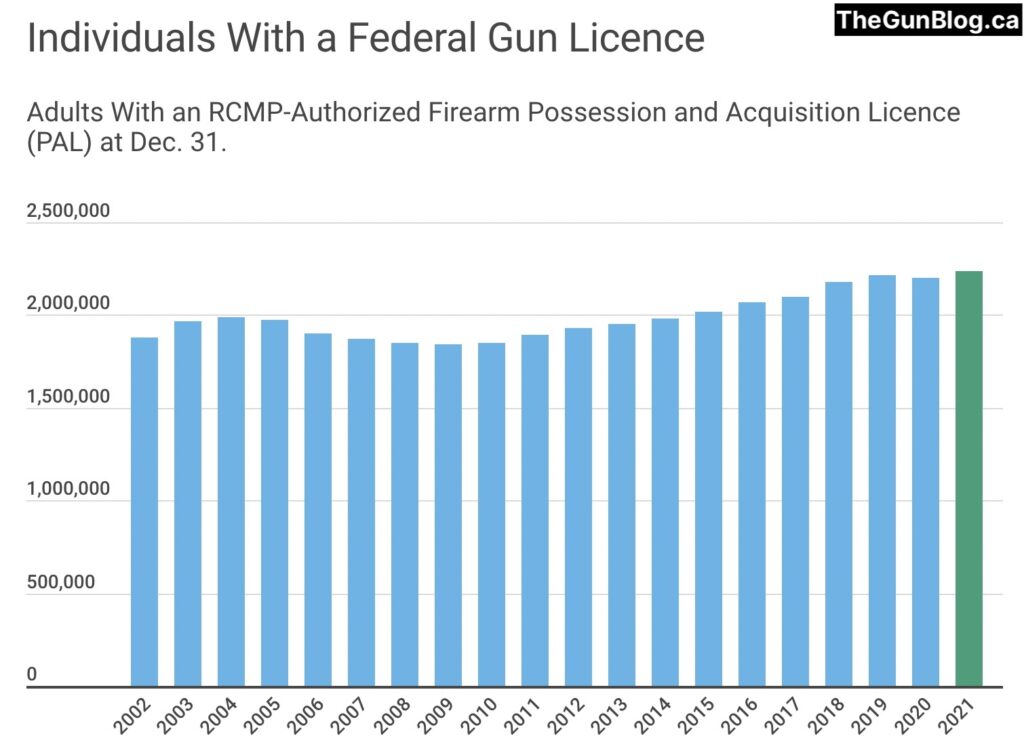 TheGunBlog.ca — The number of Canadians with a government-issued gun licence rose 1.8% in 2021 to a year-end record, as firearm ownership for protection, sport, collecting and other activities continues to gain in popularity.
Details
Adults with a federal firearm Possession and Acquisition Licence (PAL) authorized by the Royal Canadian Mounted Police at 31 December:
2021: 2,236,983
2020: 2,198,275

Source: RCMP, Response to TheGunBlog.ca, 10 March 2022

Previous Record: 2,216,509 in 2019
Why It Matters
Increasing PAL holders suggests rising gun ownership and an expanding market for shooting goods and services, even as the federal government acts to suppress firearm users.
Since 2001, you need a PAL to buy, sell or own guns on the government-controlled firearm market. (No paperwork needed for the free market.)
Although estimates suggest most gun owners don't have a licence, the number of PAL holders has risen in 9 of the past 10 years.

The number of PAL holders fell in 2020 amid shutdowns and delays related to the Covid-19 virus.
More Info and Charts
---
Related