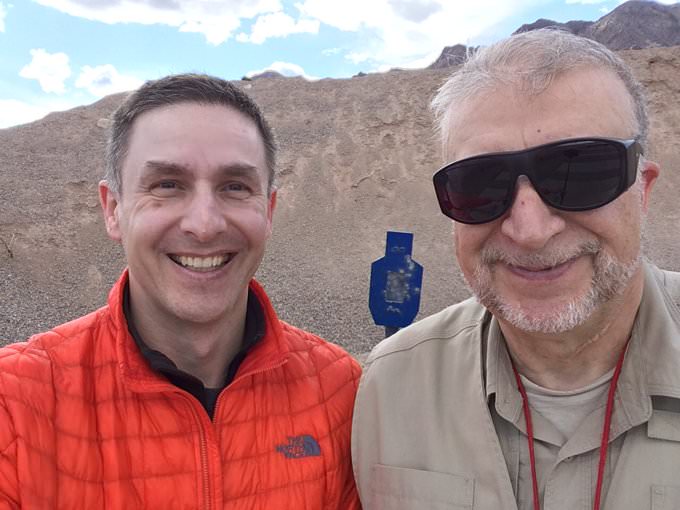 Hi, Bonjour!
For our free e-mail updates, please use this page.
Or:
Sign up below as a supporting member:
You get unlimited access to our premium reports and e-mail updates that you can't find anywhere else.
You support one of the most-powerful voices for Canadian gun owners.
You join a community of leaders, influencers and engaged citizens.
We are deeply grateful to our supporters who make our work possible.
Nicolas Johnson
TheGunBlog.ca
---
All levels provide the same access for one person. Some fans and super-fans like to give more.
Register New Account
Next Steps
Check Your Inbox (and Spam/Junk) for our e-mail confirmation, and click the link.
You'll get a Welcome Aboard! e-mail and instantly have full access to TheGunBlog.ca.
---
More Info
Reader Comments (Fans tell us they ❤️ this page.)
Donate: Please use this page.
Trials, Short-Term Access or To Avoid Automatic Payment

After you sign up: Log In > Your Membership > Cancel
This stops auto payment, and you keep full access for the rest of your membership (rest of month or year).
Renew anytime.
(Or just e-mail us and we'll cancel for you, no questions asked.)

See below for cancellations, refunds and more info.
Questions on discounts (for families, groups and seniors), invoicing, or anything else? Contact us.
---
The Fine Print
Receipt: You will get an instant payment receipt by e-mail.
Cancellations: Cancel any time, no questions asked: Log In > Your Membership > Cancel your membership.

Your membership remains active until expiry. (e.g., You'll still have full access for the remainder of your month.) Renew anytime: Log In > Your Membership > Renew
Note: Unsubscribing from e-mails doesn't automatically cancel payment.

Refunds: We offer full refunds within 3 days of joining/donating. For annual memberships, we offer pro rata refunds on any remaining portion greater than one month. (Nobody has ever requested a refund.)
Custom Receipts: Available on request, e.g. for business, government, groups.
Disclosures: See the About page.
Control: We reserve the right to block and/or stop any subscription, donation or membership at any time without warning or justification. (We've never done this. We never want to.)
Contact: Contact the editor directly anytime here or by replying to any of our e-mails.