Glock's New G48 Is Its First Pistol Designed to Be Canada Legal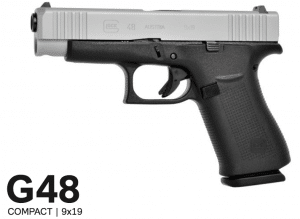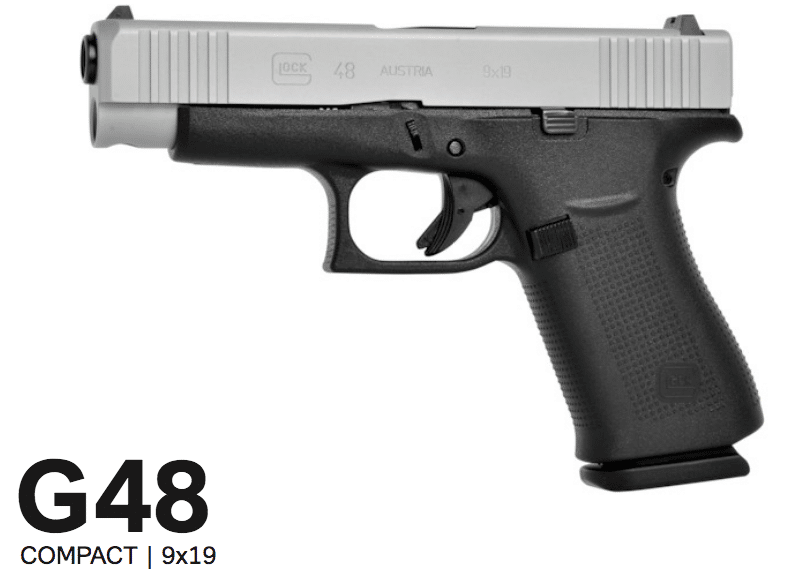 TheGunBlog.ca — Glock GmbH, the maker of the world's bestselling handgun, designed its new model 48 pistol as its first standard firearm developed specifically to be legal in Canada, one of the company's largest recurring markets outside the U.S.
The single-stack 9 mm gun could be in stores across the country as early as next month for about $650, said James Cassells, Glock's sales manager for Canada. Update Jan. 05: Al Flaherty's Outdoor Store is offering it for $656.
Our Poll
106 mm Barrel
The two-tone, 10-round G48 is the first pistol to come standard with a 106-mm barrel in Glock's 37-year history as a handgun manufacturer.
Canadian law makes it a crime for federally licensed shooters to have a handgun with a barrel of 105 mm or less, or to have mags with room for more than 10 rounds of ammunition.
Cassells worked with colleagues at Austria-based Glock in 2017 to make a version of the bestselling G19 pistol with a longer barrel and reduced mag capacity for sale in Canada. They also made a Canadian edition of the G19X.
'Canadian Compliance'
"While we have modified various models in the past to make them Canada legal, the G48 was the first standard model to account for Canada compliance in design," Cassells told TheGunBlog.ca today.
---
Read our full Q&A with James Cassells: Glock Canada Manager Cassells Comments on New Orders, Gun Bans
---
Political Context
The new model is coming as Canadian Prime Minister Justin Trudeau considers ending civilian handgun ownership through a "full ban" on pistols, revolvers and many rifles and shotguns.
He's also preparing to pass Bill C-71 as a law to prohibit and eventually confiscate certain rifles and make it harder for hunters, farmers and sport shooters to buy, sell, own and transport firearms.
The G48 is one of the few new designs announced recently by a major firearm manufacturer, and could be a highlight of this year's SHOT Show. The world's largest trade expo for the firearm industry opens Jan. 22 in Las Vegas, with a range day on Jan. 21. (Find our past SHOT Show coverage here.)
https://twitter.com/TheGunBlog/status/1081610525702873088
Record Sales
The new firearm will compete in the U.S. against Smith & Wesson's Shield and SIG Sauer's P365. Both guns are banned for Canadians because their barrels are too short.
Canada's shooting market is tiny compared to the U.S., but it's one of Glock's most-consistent countries for sales with 4,000 to 5,000 guns sold each year on average. Last year set a Canadian record for the company as it introduced new models and won a large contract to equip the Ontario Provincial Police, Cassells said.
Sport, Police
Hunting and target shooting are among Canada's safest and most-popular outdoor and sporting activities. More men and women have a firearm licence than play golf or hockey, or who ski.
"For sports shooting, it will be a great pistol to start with," Cassells said of the model 48. "It's going to be lower cost, so it will be a good entry pistol. For law enforcement, it's a perfect plain-clothes pistol."
Timing, Price
The G48 will be on display at SHOT Show and in U.S. stores on Jan. 21, Glock's U.S. subsidiary said today in unveiling the new handgun.
It could be in Canadian stores by late February or early March if the U.S. government ends a shutdown and resumes processing firearm-export permits "pretty soon," Cassells said.
"It's probably going to be around $650 Canadian," Cassells said. "There will be a slight adjustment in our prices because of the dollar being where it is now."
That would make it Glock's least-pricey firearm in Canada.
Update Jan. 05: Al Flaherty's, one of the country's largest independent gun stores, offered the Glock 48 on Jan. 5 starting at $656 and said on its website the "Expected release date is End of the 1st Quarter 2019." The retailer was the first and only one found by TheGunBlog.ca to sell the new firearm among major chains and independents.
A Canadian Glock 19 Gen 4 costs $710 in many stores. (TheGunBlog.ca was the first media worldwide to report that Glock was planning the firearm.) The standard G19, with a 102-mm barrel and 15-round mags, is the world's most-popular handgun.
The model 17, which was Glock's first pistol and redefined the global handgun industry, sells in its Gen 5 version for $757 at Toronto-based Al Flaherty's and at Calgary Shooting Centre.
G45 Next?
Glock may start selling a longer-barrel version of its model 45 pistol this year in Canada, Cassells said. The G45 is chambered in 9 mm and based on the G19X.
"With the G45, there's definitely an interest in having it with a Canadian barrel," Cassells said. "We've had agencies adopt the 45. I actually think that's the best pistol we make for law enforcement today."
The company also said today it will sell the G43X, a shorter version of the G48. It won't be adapted for Canada, Cassells said.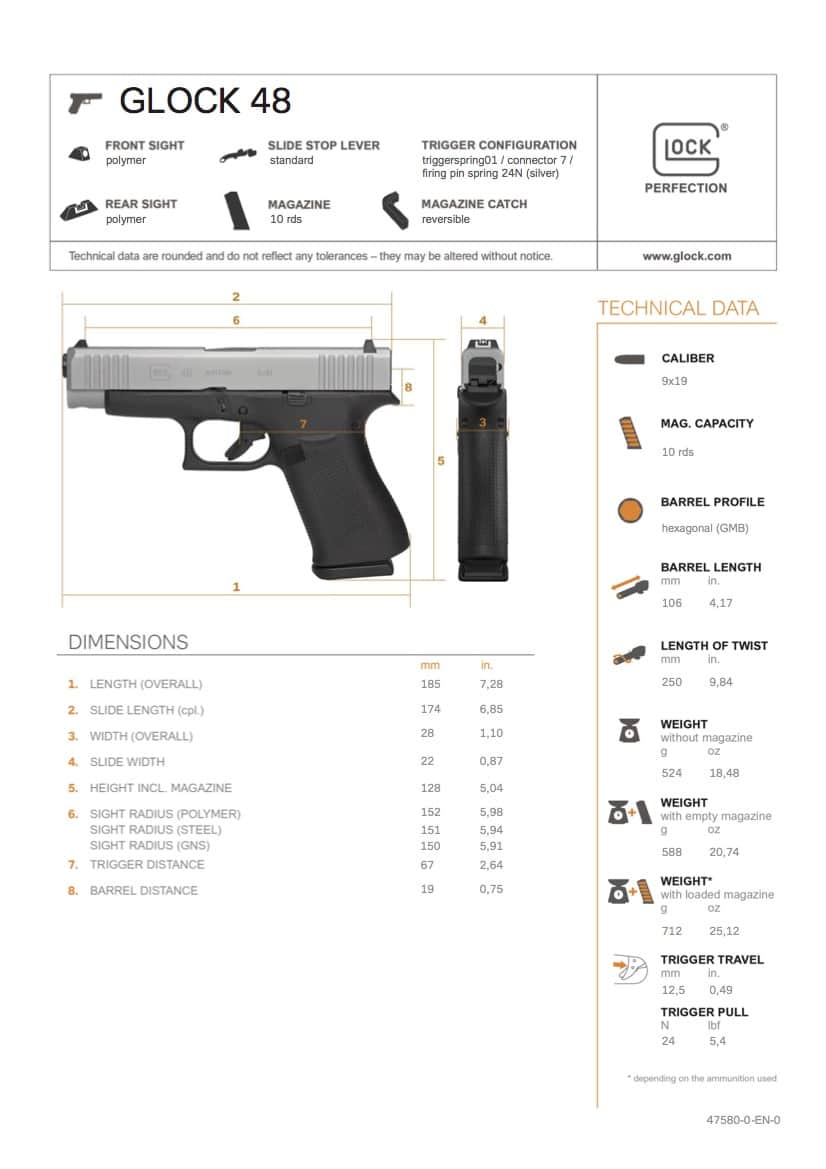 ---
Related Information